SMSE Receives Grant to Help STEM Students Graduate
March 18, 2022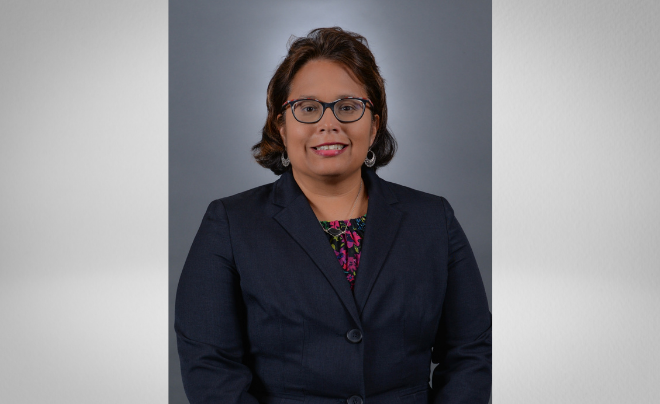 Veronica G. Martinez Acosta, PhD, professor of Biology and director of the UIW Honors Program, is part of a group that received grant funding from the Alfred P. Sloan Foundation's Equitable Pathways program. The landmark $5 million grant will support 20 different partnerships across various organizations to build equitable pathways helping Black, Indigenous and Latina/o students advance into STEM graduate studies.
"I hope that these efforts result in more opportunities for students in our STEM programs of biology and environmental science," stated Acosta.
"This is an exciting new chapter in the Sloan Foundation's long history of supporting diversity, equity and inclusion in the sciences and engineering," said Sloan President Adam F. Falk in the announcement. "We're proud to be investing in new and existing partnerships between MSIs and graduate programs across the country in an effort to strengthen graduate pathways that have too often shut out talented Black, Indigenous, and Latina/o students."
Acosta, along with co-investigator Dr. Jennifer R. Morgan, senior scientist and director of the Eugene Bell Center at the University of Chicago, will work with principal investigator Dr. Linda Hyman, director of Education at the University of Chicago's Marine Biological Laboratory, to utilize the funding.
Acosta also serves as the co-director of the National Science Foundation's Research Experience for Undergraduates Program at the Marine Biological Laboratory. At UIW, she teaches undergraduate courses in cellular biology, developmental biology and neurobiology. She also works with undergraduate students to conduct research in areas related to molecular mechanisms governing neural regeneration and wound healing, as well as investigating the role of stem cell populations in these regenerative processes.
Acosta was a 2021 recipient of the Whitman Fellowships and Early Career Investigator Award, also from the Marine Biological Laboratory. Her research topic for this award was "Photoreception in Lumbriculus variegatus, an aquatic annelid."