UIW Feik School of Pharmacy Students Tied for Number One in the State of Texas on National Exam
March 26, 2021
Students Rise to Number 12 Nationally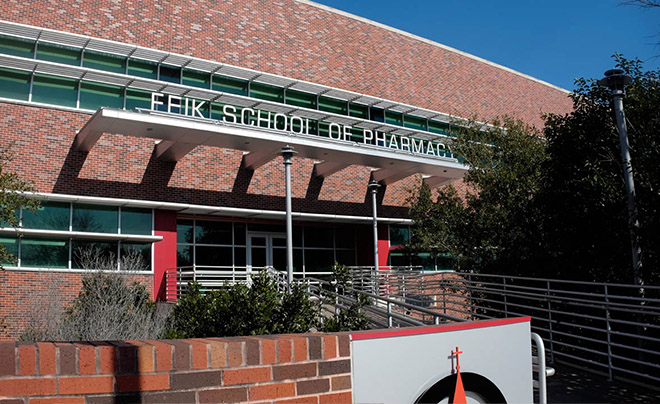 San Antonio – The University of the Incarnate Word (UIW) is proud to announce that graduating students at the Feik School of Pharmacy (FSOP) tied for the number one passing rate in the State of Texas in the North American Pharmacist Licensure Examination (NAPLEX). The 96.2% pass rate this year is the second highest in the history of the school and ranked the school number 12 in the nation for 2020. This is out of 140 schools ranked by the National Association of Boards of Pharmacy.
"I am very proud of the Class of 2020 and the faculty and staff of the Feik School of Pharmacy in achieving the best passing rate on the pharmacy licensure exam in the state of Texas and 12th in the nation," says Dr. David Maize, dean of the Feik School of Pharmacy. "More amazingly, this was done during the Covid pandemic when testing centers had to go to 50% capacity adding to the stress of the graduates taking their licensure exam."
The Feik School of Pharmacy was founded in 2004 in recognition of the need to graduate a new generation of highly trained culturally-competent, caring pharmacists and patient advocates to serve communities across Texas and beyond, with a special emphasis on underserved populations. In addition to this honor, FSOP has also been recognized among the best pharmacy schools in the nation by GradReport.com and was one of only three schools in the nation to receive the 2020 Health Professions Higher Education Excellence in Diversity (HEED) Award from INSIGHT into Diversity magazine.