UIW Libraries Receives Grant from Kelso Foundation
December 13, 2021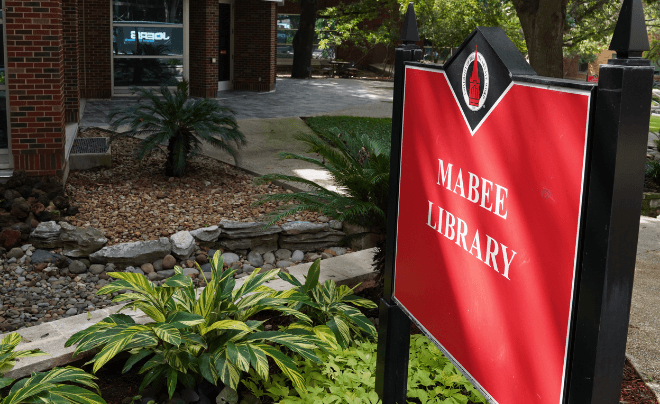 The University of the Incarnate Word (UIW) is proud to announce that UIW Libraries has received a grant from the Betty Stieren Kelso Foundation. The $50,000 grant was approved for the UIW Libraries – Meeting the Mission Today and in the Future request.
UIW applied for the grant with the Kelso Foundation in January 2021, but due to COVID-19, decisions on certain grants were deferred. Now, however, UIW has big plans for the funding.
"We want to use this grant to help position the libraries as the primary academic, non-classroom space at UIW in alignment with institutional priorities and in partnership with other entities," said Tracey Mendoza, Dean of Libraries at UIW.
To receive the grant, UIW had to meet several objectives, such as increasing student use of and access to Mabee Library informal and collaborative learning spaces. They also needed to improve the aesthetic of the space in the main library and enhance access to the display of selected UIW Libraries special collections using improved preservation practices.
"The Betty Stieren Kelso Foundation's funding interests include art museums, Christianity, education, health, museums, and music," said Jon Gillespie, director of the UIW Foundation, Corporate and Government Relations Office. "The foundation has been a generous supporter of the University in the past, including funding an endowed scholarship for Art students and providing capital funding for the Kelso Art Center on campus."
"The Betty Stieren Kelso Foundation and family have been longtime friends and supporters of UIW through the years," added Sr. Kathleen Coughlin, CCVI, Senior Advisor to the President for Special Gifts and Sponsored Ministries. "They have created an endowment for the arts, supported various departments at the University and through their generosity have helped transform the corner of our campus at Broadway and Hildebrand with the creation of the Kelso Art Center. Students for generations will benefit from their generosity to us."
This grant will help UIW Libraries continue providing support to UIW students, faculty and staff.
"This grant means we can refocus on the importance of Library as Place in contributing to student success, faculty productivity, and in support of teaching, learning and scholarship," said Mendoza.