Light the Way Spotlight: Steve Spriester
November 18, 2021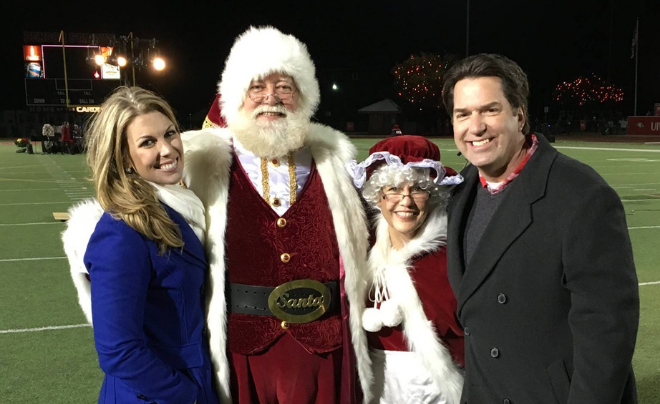 Steve Spriester, an anchor at KSAT-12, has been the emcee for the annual Light the Way Holiday Festival at the University of the Incarnate Word for more than a decade. We caught up with him this week to talk about his experiences during the beloved event at the corner of Broadway and Hildebrand.
Q: You've been Light the Way's emcee for over a decade now. What has been your favorite Light the Way experience or memory?
A: There have been so many! I have done Light the Way during a rainstorm, during freezing weather and in unusually warm times, but I think the year my youngest daughter got to help throw the switch to light up the campus was my favorite. She was all smiles and I was a proud papa. It's why Light the Way has a family feel to me.
Q: San Antonians know that Light the Way is the "unofficial official" start of the holiday season in the city. Why has this tradition resonated with the community so much?
A: It's authentically San Antonio. San Antonio and South Texas love events and celebrations, and this is a tradition that's been embraced outside the UIW community, and I'm right there for it!
Q: What unique ways have you witnessed Light the Way bring the greater community together?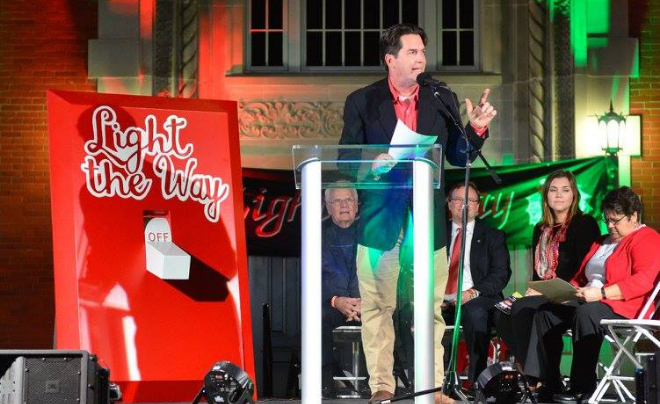 A: I love the fact that all are invited. There are people I see only at Light the Way, and they tell me, "see you next year." It's what set last year apart. We couldn't stand together and celebrate because of the pandemic, but people still came out by the carload. Light the Way has such a sense of togetherness that people didn't want to miss that.
Q: UIW has a rich history stemming from our founders, the Sisters of Charity of the Incarnate Word. How do you think Light the Way continues their vision?
A: I love seeing the Sisters at the event every year. I think what they have accomplished stands out in the history of this great city, and I think the diversity and inclusion that are part of this event are exactly what the Sisters stand for and why we pay tribute to them every year.
Q: After a difficult year apart due to the pandemic, we're finally coming back together in person. What are you most looking forward to at this year's event?
A: The people, the people, the people! I want to see friends I haven't seen for a while and smiling faces as we celebrate the start of the season with music and merriment, and of course all those great lights!