Margaret Mitchell Receives Friends of the San Antonio Public Library's 2021 Arts Education Award
October 21, 2021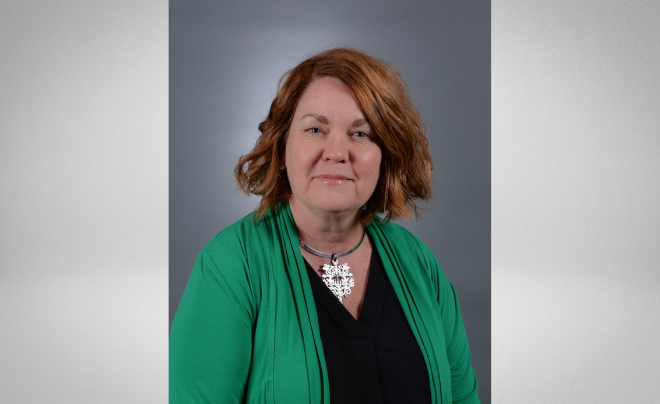 Margaret Mitchell, professor of Theatre Arts at UIW, received the Friends of the San Antonio Public Library's 2021 Arts Education Award, which recognizes "an individual who is a dedicated arts educator, shows transformational leadership in arts education, and is active within the community."
Mitchell was nominated for the award by Dr. Kevin Safen, a musicologist and associate dean in the College of Humanities, Arts and Social Sciences. She will be recognized for this award on Nov. 6.
"The list [of previous honorees] is filled with impressive artists and writers and beloved friends," said Mitchell. "I am honored to be in their company."
Mitchell joined the UIW family in 1992. After working as a part-time guest artist for several years, she was asked to apply for a full-time position. She loved the students and her colleagues, and "the college" as it was called then, felt like her own undergraduate program.
Still a little unsure about wanting to join the faculty full time, she arrived at her interview with the president. Her meetings that day sold her on officially joining the Incarnate Word family.
"At the end of that day, I met Sr. Martha Ann Kirk," she explained. "She and I had a wonderful conversation, and I was charmed and intrigued by the tenacity and wisdom of the Sisters. That conversation made me decide I wanted the job."
Today, Mitchell is glad she said "yes" nearly 30 years ago. Since then, she has traveled to Aotearoa/New Zealand to broker UIW's collaboration with the Toi Whakaari New Zealand Drama School, and has taken a sabbatical to work on a comprehensive book on the history of stage design.
"Our deans, the upper administration and the Sisters were always supportive of creative ideas and ways to make strong improvements in our curriculum," said Mitchell. "I value creative problem solving, flexibility and vision. I have experienced a lot of that at UIW."
"I have had many adventures and opportunities at UIW," she continued. "Working in an academic environment with the foundational charism of the Sisters is part of what keeps me here. Of course, my talented colleagues and students also keep me here."
Through the adventures, Mitchell loves being able to teach future artists who may one day improve society and culture. She is always proud when an alum works to try to change the community for the better.
"I love showing students the window into the next phase of their lives, connecting them with opportunities and training them to be prepared for those opportunities, so that they can prosper when they leave UIW," said Mitchell.
"Teaching social change is a thread spun by the Sisters; I am just twisting the yarns and weaving our tapestry while teaching the students."