UIW International Affairs Presents at NAFSA: Association of International Educators All Region Summit
October 28, 2021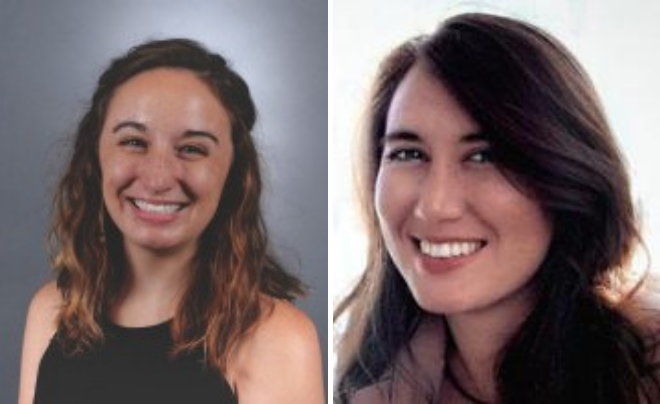 Members of UIW's International Affairs office presented on various international education topics at the NAFSA: Association of International Educators All Region Summit.
Brooke Paynter, study abroad coordinator and current NAFSA Academy for International Education trainee, presented on diversity and education abroad in two separate sessions. Sheena Connell, assistant director of International Student and Scholar Services, is currently serving in a NAFSA national position as the International and Student Scholars Services (ISSS) Chair Elect. She used three sessions to discuss immigration topics surrounding work authorization for international students and scholars. Jose Martinez, director of International Student and Scholars Services and the NAFSA Regional III Chair Elect, coordinated with 11 regional chairs to plan and run the global conference.
"In the world of international education where the pandemic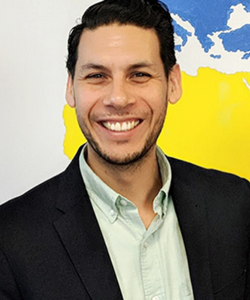 has caused extreme shifting in study abroad and immigration advising for international students, providing virtual summits allows colleagues to gain access to current trends to provide better support for advisors and students during these uncertain times," said Martinez.
This year, NAFSA combined all regional conferences into a three-week virtual event where attendees were able to access region-specific content. This was the first time NAFSA held a virtual event engaging all regions via Zoom and allowed thousands of international educators around the globe to attend.
"We are very grateful that UIW and the VP of International Affairs Marcos Fragoso, support professional development as this is the best way to grow professionally in our field," added Martinez. "This low-cost, virtual option still allowed colleagues to share their experiences and perspectives during a complex international education climate. Even though it was a lot of information over the span of three weeks, we will have access to all recorded sessions through the end of the year."
Topics presented
Brooke Paynter, "Coming Full- Circle: Supporting students' identities from recruitment through re-entry"
Synopsis: Making the decision to support DEI from recruitment through re-entry is a full-circle process. Whether you're learning the basics of DEI resources in Education Abroad or you're ready to implement better support into your current practices, this session was to support [advisors] and the students [they] advise. While this presentation focused on small institution setting, [advisors are] likely to encounter a variety of student identities no matter the institution size. This session allowed participants to evaluate and assess their current advising practices from recruitment to pre-departure, abroad to re-entry, and beyond.
Brooke Paynter, "LGBTQ+ Focus: Reflection on how identity influences the EA experience"
Synopsis: In this highly interactive session, participants were guided through a safe space of identity and intercultural experience reflection. Focusing on their identities, participants utilized their understandings to consider how to better serve their students. Throughout our time together, LGBTQ+ identity examples were utilized to bring focus and awareness to this specific student population.
Sheena Connell, "The Wild West of F-1 Influencers"
Synopsis: F-1 students use social media just like any other student. But with a lack of clear rules and guidelines within social media marketing, endorsements, and product placements, how can advisors guide their students to use social media without jeopardizing their immigration status? When is social media use a hobby, employment, personal branding, or passive ownership? Explore with a DSO, immigration attorney, and non-resident tax expert, the world of social media marketing, income streams, and how a simple post can impact an F-1 student's immigration status.
Sheena Connell, "When Passive Income Isn't So Passive and Dangers to F-1"
Synopsis: Real estate, investments, and day trading, oh my! F and J students and scholars are constantly seeking options to earn passive income, but many are unaware of the immigration risks and tax implications. Take a deep dive into passive and portfolio income streams with an experienced immigration attorney and Sprintax non-resident tax experts. Attendees explored how advisors and institutions can help students and scholars educate themselves to avoid the pitfalls of USCIS and IRS viewing a hobby or investments as active income.
Sheena Connell, "Does NCAA NIL Bench F-1 Student Athletes?"
Synopsis: New state and pending federal legislation allows student-athletes to receive compensation for the uses of their Name, Image and Likeness (NIL) with unforeseen impacts on international student-athletes and the campuses that support them. Guest Sports and Intellectual Property Attorney Marc Edelman explored NIL legislation and explained typical NIL contracts, compensation and employment models. Immigration Attorney Dan Berger and DSOs then uncovered how advisors can help their institution and F-1 student-athletes participate and navigate this new playing field.