UIW Honored as College of Distinction
July 1, 2021
University Gains Praise in Several Different Categories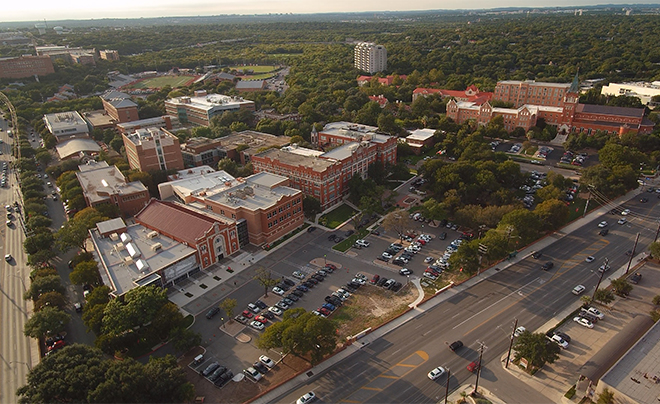 San Antonio – The University of the Incarnate Word (UIW) is proud to announce that it has been acknowledged by the national website Colleges of Distinction, a one-of-a-kind guide for college-bound students. UIW was recognized in several areas including: Business, Education, Nursing, Career Development, Equity and Inclusion and Military Support.
"This is a great honor for UIW," shares UIW Vice Provost, Dr. Glenn James. "Colleges of Distinction is known for acknowledging student-centered schools that traditional rankings might overlook. UIW earned this recognition across four areas of distinction primarily due to the dedication of our creative faculty and staff which has proven so valuable to our student success especially through the pandemic."
Colleges of Distinction's selection process comprises a sequence of in-depth research and detailed interviews with the schools about each institution's freshmen experience and retention efforts alongside its general education programs, career development, strategic plan, student satisfaction and more. Then they accept only those that adhere to the Four Distinctions for Colleges of Distinction: Engaged Students, Great Teaching, Vibrant Community and Successful Outcomes.
"Every student has their own unique set of abilities, their own goals and their own ideal setting in which they will thrive," says Wes Creel, founder of Colleges of Distinction. "That's why we do not rank our schools. It's about finding the best opportunities for each individual's needs and desires. UIW's inclusion is informed by the unique ways it commits to achieving success."
Creel concludes, "It's inspiring to see UIW commit to the learning styles and community involvement that will best allow their students to succeed in and beyond their college years."