UIW Set to Take Part in Virtual Career Expo
July 23, 2020
Students and alumni get a chance to network and find work from home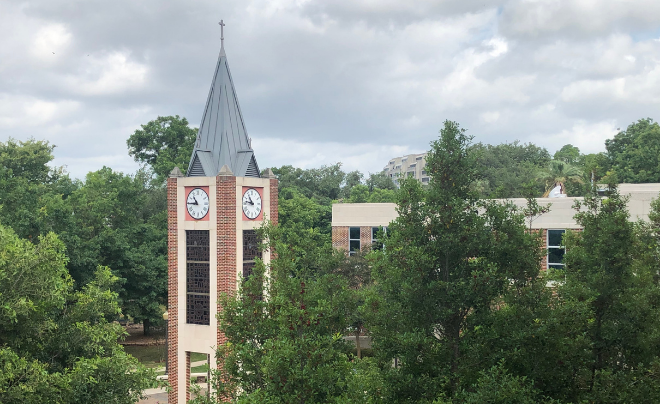 San Antonio – The University of the Incarnate Word (UIW) is proud to take part in the Greater San Antonio Virtual Career Expo. On Tuesday, Aug. 4, UIW is collaborating with institutions across San Antonio to create an opportunity for students and alumni to network from home.
The expo is sponsored by CareerEco and will bring together dozens of potential employers offering full-time, intern, co-op, seasonal and part-time jobs. Partnering institutions also include UTSA, Northeast Lakeview College, Northwest Vista College, Palo Alto College, Schreiner University, St. Mary's University, Texas A&M University–San Antonio and Trinity University.
Students and alumni can prepare for the expo by reviewing the attending employers prior to the event and preparing to interact with them through a chat, rather than a face-to-face interaction as they would at a traditional career fair.
Participants should review what time each employer will be online to ensure that they will be in the expo while a particular employer is online.
Once a participant has connected with an employer in the general chat, employers can invite participants to a private chat, where they can ask more-specific questions about a participant's experience and qualifications.
Participants can also prepare for the expo by reviewing their résumé and utilizing the UIW Career Services Office resume resources page, uploading their résumé to Optimal Resume for immediate feedback or by scheduling an appointment with the Career Services Office via Handshake. Career Services can also be reached at careers@uiwtx.edu or (210) 829-3931.
If you have a contact at an organization that you believe should be recruiting at this event, email Jessica Lane Wilson, UIW Director of Career Services, at jewilso1@uiwtx.edu.