UIW Set to Celebrate Black History Month
January 27, 2020
Reception Honoring Distinguished Alum Helps to Kick off Events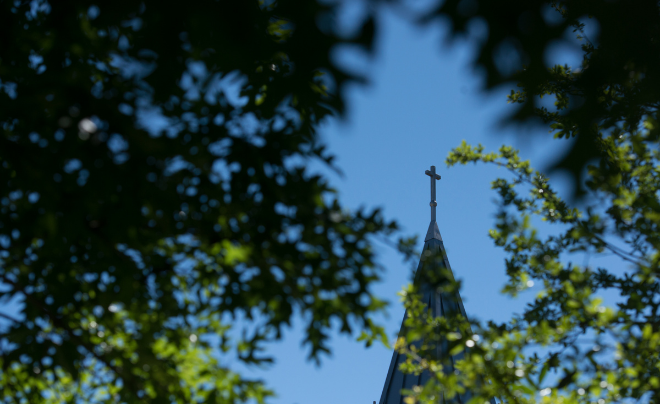 San Antonio – From a distinguished alum to an open mic for future alums, the University of the Incarnate Word (UIW) is set to host several events during January and February in celebration of Black History Month.
Join the UIW Black History Committee in honoring UIW alumna, Dr. Keely H. Petty at the 2020 Black History Alumni Reception. The reception will be held on Thursday, Jan. 30 at 6 p.m. in SEC 2050.
Dr. Petty is a renowned community activist, teacher, author and international speaker. Since 2006, she has served as the program director for Bethel Community Development Corporation, Inc. She graduated from the University of the Incarnate Word with her bachelor's degree in communications and continued her education by earning a master's degree and doctoral degree in Christian Counseling. As an advocate for empowering others, she is the founder of Girls Worth Mentoring, Self Esteem Institute 4 Women, Sisters in the Spirit, and Sound Mind Strategies. Dr. Petty was honored by Governor Greg Abbot for her community work. She served on the Mayor's Pastoral Council and as commissioner on the Mayor's Commission on the Status of Women. Most recently, she was sworn in as the Chair of the San Antonio Martin Luther King, Jr. Commission.
The calendar also features two new events:  The African America Read-in on Feb. 24 will introduce everything from novels to children's books that feature African American authors and The Different Voices of Power presentation on Feb. 25 is also a first-time event.
Other events celebrating Black History Month include:
Feb. 3 – Black History Quiz Bowl, 11 a.m. – 2 p.m., Dubuis Lawn
Feb. 6 – Say Her Name: The Sandra Bland Story, 5 – 8 p.m., Mabee Library
Feb. 7 – Dr. Martin Luther King, Jr. Path to Nonviolence, 10:30 a.m., AD 365
Feb. 12 – The Power of Black Love Panel, 6 p.m., SEC (TBD)
Feb. 20 – Black History Open Mic Night, 6 p.m., Red's Pub
Feb. 24 – African America Read-in, 11:30 a.m. – 1:30 p.m., Dubuis Lawn
Feb. 25 – The Different Voices of Power, 6 p.m., SEC Ballroom
All events are free and open to the public.