UIW Proud to Help Celebrate First Graduates from New High-Tech Program
June 11, 2020
University and Appddiction Studio Partner to Empower Adult Learners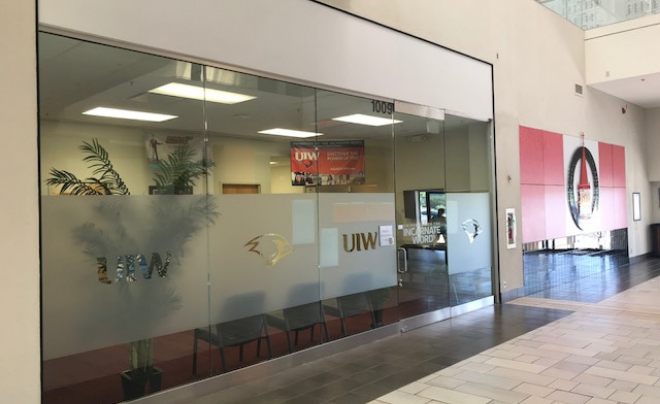 San Antonio – The University of the Incarnate Word (UIW), in partnership with Appddiction Studio, is proud to announce the inaugural graduates of the new high-tech CodeBound program. The first 20-week CodeBound program will culminate in a graduation ceremony on June 12, 2020.
The UIW School of Professional Studies and Appddiction Studio have partnered to offer an Agile Certified Full Stack Software Developer bootcamp to the San Antonio community. The bootcamp is offered under Appddiction Studio's training arm, CodeBound, and sponsored by UIW.
CodeBound has innovative curriculum designed by subject matter experts who are performing in real-time on large government software development contracts. The four core values for CodeBound are to build capacity, build community, transparency, and growth.
"The UIW School of Professional Studies office of Professional and Continuing Education is proud to partner with Appddiction and the CodeBound program," says Vince Porter, dean of the School of Professional Studies. "This program will help bring more high-tech training to those with a desire to create a better career. I also want to congratulate the first graduating class as they now join the workforce with these newly acquired skills."
"Appddiction Studio is excited to partner with the University of the Incarnate Word," says Timothy Porter, chief executive officer and founder of Appddiction Studio. "This partnership will add a new educational path and provide learners with the type of high-quality agile learning content that is in such high demand in a rapidly evolving global economy."
To learn more about the next cohort of CodeBound and the upcoming start date on July 27, 2020, please visit: https://www.codebound.com