Athletics Suspended at UIW
March 12, 2020
UIW Athletics Suspends All Activities Until at Least March 23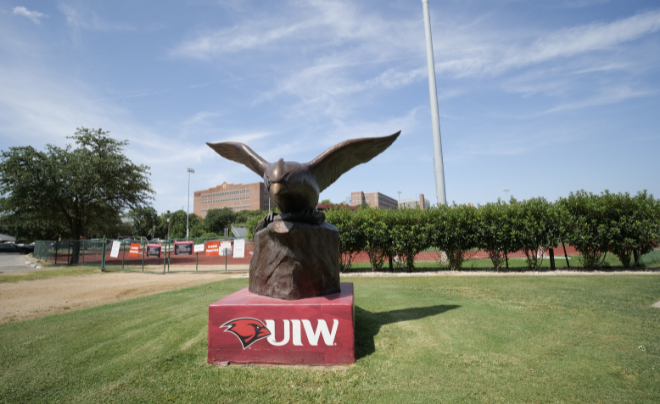 San Antonio – The University of the Incarnate Word Athletics Department, in consideration of recent developments with COVID-19, has suspended all athletics-related activities until at least March 23, effective immediately, announced Interim Athletics Director Richard Duran. All Spring games in every sport have been suspended by the Southland Conference until March 30.
"The health and well-being of our student-athletes, coaches and the UIW community is our top priority," said Duran. "These decisions were arrived at after careful consideration and through constant communication with the UIW Emergency Response Team, and we will continue to monitor the situation moving forward. Our thoughts and prayers are with those impacted by COVID-19."
UIW Athletics Procedures
All Southland Conference spring sports are suspended until March 30, 2020.
All UIW Athletics activities, practices, recruiting, etc., are suspended at least until March 23, 2020.
In the meantime, all UIW student-athletes are asked to go home if they have the ability and await further communication. If student-athletes are unable to return home, they may remain on campus until further notice. Please look for communication from UIW Residence Life regarding exemption applications.
All student-athletes, coaches, and staff should continue to monitor their emails and social media pages for updated information for UIW Athletics in response to the COVID-19 pandemic.
UIW Athletics will continue monitoring the COVID-19 issue and will follow the University's Emergency Response Team, Southland Conference, NCAA, and CDC guidelines and recommendations as they develop and change. We will continue to notify our Athletic community as information is updated.
We encourage you to visit uiw.edu or the UIW COVID Information page for additional information and updates for the campus community. Check your UIW email and follow UIW on Twitter @UIWCardinals.
For the most up-to-date information on UIW Athletics, visit uiwcardinals.com, follow the Cardinals on Twitter @UIWAthletics and like UIW Athletics on Facebook.
Southland Conference Suspends Spring Sports Competition
Taking precautions due to the coronavirus outbreak, the Southland Conference has announced it is suspending all Spring sports competition effective immediately and through March 30.
This includes all conference and non-conference contests for the Southland's Spring sports. Practices are still up to each institution, including spring football. Conference and campus administrators will convene in the coming weeks to determine exact return-to-competition arrangements and other issues.
Earlier today, the Southland cancelled its 2020 Men's and Women's Basketball Tournaments.