UIW Recognized for Veterans Service
November 13, 2019
University ranked among Nation's Best for Serving Our Military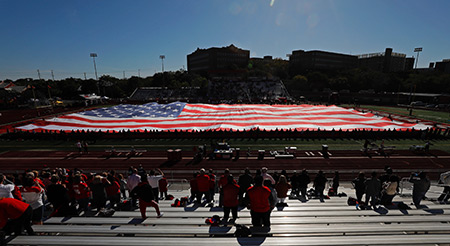 San Antonio, Nov. 12, 2019, – The University of the Incarnate Word (UIW) is among the top three, four-year universities in the state according to The Military Times' "Best for Vets: Colleges 2020" ranking out now.
The military newspaper released the study, which also lists the best two-year schools for veterans, in time for Veterans Day and based it on surveys from colleges.
The study focused on university culture, support, academic policies, outcomes, military enrollment numbers and more.
UIW ranked No. 12 with 1,686 military-connected students during Fall 2018, according to the study. Twenty percent of UIW's students are military/veterans.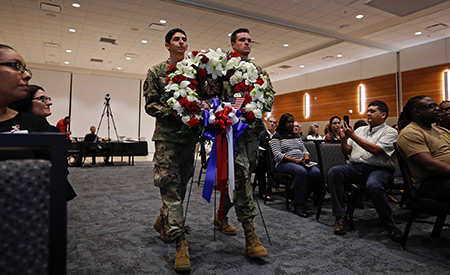 "This is Military City U.S.A.," says Jonathan Lovejoy, associate dean of Military and Veteran Affairs. "To be honored this way is an absolute credit to the devotion of our staff to our veterans and a credit to the hard-working veterans who continue to work to improve our community."
On Saturday, Nov. 2, UIW hosted a ceremony where more than 100 men and women took their oath of enlistment during halftime at the UIW military appreciation football game. The University also held ceremonies to mark Veterans Day on Monday, Nov. 11.