Local Students Get an Up-Close Look at Careers in Healthcare
July 2, 2019
UIW Hosts over 100 High School Students for Health Professions Showcase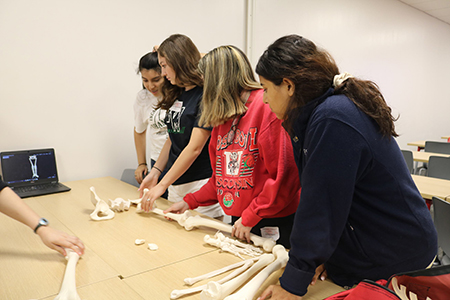 San Antonio – The University of the Incarnate Word (UIW) welcomed 125 high school students from across San Antonio who took part in an annual Health Professions Camp on June 25, 2019. The all-day event allowed students to gain better knowledge of the educational background and skills needed to succeed in each of the five Health Profession Schools at UIW: the Ila Faye Miller School of Nursing, the Feik School of Pharmacy, the Rosenberg School of Optometry, the School of Osteopathic Medicine, and the School of Physical Therapy.
Students spent the day engaged in hands-on interactive activities practicing the skills involved in each of the health disciplines. They also heard from teachers and students currently involved in the programs who explained to the students the importance of setting goals now for future success in their chosen profession.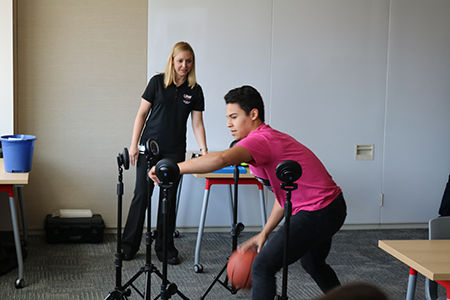 ""It was great to have the students here on campus and some of them were very excited to get to be able to step on a college campus for the first time," says Jessica De La Rosa, associate director of admissions. "We are even considering the idea of hosting the camp during the school year at each facility to allow students the opportunity to tour the facilities, sit in on classes, and participate in more hands-on activities."
This year's camp welcomed students from Northeast ISD and Northside ISD as well as students from Incarnate Word High School and St. Anthony Catholic High School.
PHOTO CAPTION: Local high school students engage in interactive activities during annual UIW Health Professions Camp