UIW Hires Eric Morris as Head Football Coach
January 5, 2018
San Antonio – Eric Morris has been chosen as the third head coach of the University of the Incarnate Word football program, Director of Athletics Dr. Brian Wickstrom announced Saturday.
"Eric Morris has been a very successful student, football player and coach," Wickstrom said. "Since UIW Athletics has moved to the highest level of Division I competition, I am excited to have a coach of Eric's caliber be the one to help turn our program into a nationally competitive program. I am excited for our student-athletes and our campus community to be a part of the next steps of UIW Athletics."
Morris comes to UIW from Texas Tech, where he spent the previous five seasons as offensive coordinator for the prolific Red Raiders offense.
"I'm excited about the vision and the leadership that Dr. Evans and Dr. Wickstrom have established for UIW athletics," Morris said. "They've been awesome throughout this process. To have what I see as a power-five president and a power-five athletic director to help generate the resources we need to get the program where it needs to go is exciting.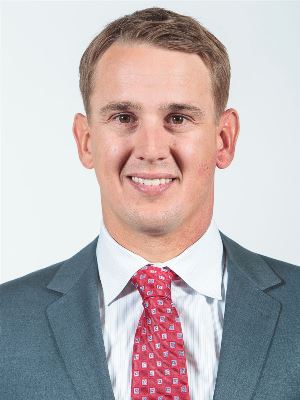 "San Antonio is a great place for my wife and I to raise our family. It's also a football-rich city with a lot of untapped resources and recruits. There's a bunch of new blood at UIW and the future is very bright. We're going to have wholesale change in a lot of ways. It's something I'm excited to be a part of."
Morris produced one of the most high-scoring offenses in the country, guiding Tech to annual top 20 rankings in total offense and top 10 rankings in passing offense.
The Red Raiders averaged over 30 points per game during Morris' tenure and set the single-season school record with 45.1 points per game in 2015.
Morris helped Tech to three bowl appearances, including a Birmingham Bowl bid in 2017. The Red Raiders ranked 10th in passing offense and 16th in total offense that season, racking up 474.6 yards per game, including 333.7 through the air.
In 2016, Tech led the nation with an average of 566.6 yards of total offense, including 463 passing yards per game.
Following a solid 2015 offensive campaign, the Red Raiders made an appearance in the AdvoCare V100 Texas Bowl and finished the season with a No. 2 national ranking in total offense, scoring offense and passing offense.
In 2014, Morris' first season as the lone offensive coordinator, Tech finished with a No. 10 national ranking in total offense.
Morris shared offensive coordinator responsibilities during his debut season in 2013. He helped guide the Red Raiders to a pair of top 10 rankings in passing attack and total offense and an appearance in the National University Holiday Bowl, where the Red Raiders pulled off a stunning 37-23 victory over No. 16 Arizona State.
Morris, a native of Shallowater, Texas, spent the 2012 season as the inside receivers coach for former Tech Head Coach Mike Leach at Washington State.
Prior to heading to Pullman, Morris spent two years on Kevin Sumlin's staff at the University of Houston, first as an offensive graduate assistant in 2010 and then as the offensive quality control assistant in 2011. Morris coached the Cougars alongside current Texas Tech head coach Kliff Kingsbury.
Before joining the coaching ranks, Morris played in the Canadian Football League for the Saskatchewan Roughriders in 2009.
Morris played for Texas Tech for four seasons where he caught 184 passes for 1,965 yards and 19 touchdowns. Morris arrived at Tech after a stellar prep career at Shallowater High School.
Morris received his bachelor's degree in Communications Studies from Texas Tech in 2008. He and his wife, Maggie, have a son, Jack.
WHAT THEY'RE SAYING
TEXAS TECH HEAD COACH KLIFF KINGSBURY
"Coach Morris is one of the brightest offensive minds in college football, and he did an incredible job for us. I cannot thank him enough for his contributions to Texas Tech, and I know UIW is in great hands to take their program to the next level."
OKLAHOMA HEAD COACH LINCOLN RILEY
"UIW is getting a really good one in Eric Morris. He was an accomplished player and has become an outstanding coach that will be a great leader for the program."
BOWLING GREEN HEAD COACH MIKE JINKS
"Eric Morris is a great hire. He, Kliff (Kingsbury) and I all got to Texas Tech around the same time. Eric is one of the brightest offensive minds in the country. He has been Kliff's right-hand man for the last five years and I'm happy he's getting this opportunity."
ARKANSAS STATE HEAD COACH BLAKE ANDERSON
" UIW made a great hire. Eric is an innovative mind with tremendous energy. He's an even better person than he is a coach. He'll be a great addition to the league and I expect him to do great things at UIW."
COACHING HISTORY
2017-Present: University of the Incarnate Word Head Coach
2015-17: Texas Tech Offensive Coordinator (inside receivers)
2014: Texas Tech Offensive Coordinator (wide receivers)
2013: Texas Tech Co-Offensive Coordinator (inside receivers)
2012: Washington State Assistant Coach (inside receivers)
2011: Houston Graduate Assistant (wide receivers)
2010: Houston Quality Control Assistant
For the most up-to-date information on UIW Athletics visit uiwcardinals.com. Be sure to follow UIW Athletics on Twitter @UIWAthletics and like UIW Athletics on Facebook at UIW Athletics.
###UIW###
CONTACT:    Zachary L. Carlton, MAT, assistant athletic director of sports information, University of the Incarnate Word Athletics, 210.805.3071 or 210-896-8694.