Sr. Martha Ann Kirk and Dr. Beth Senne-Duff to lead Guatemalan service mission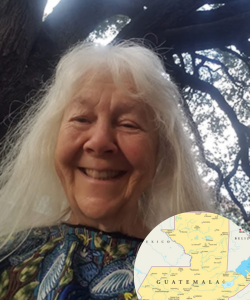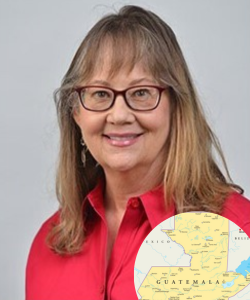 Sister Martha Ann Kirk, Professor of Religious Studies, and Dr. Beth Senne-Duff, Associate Professor of Nutrition, will be leading a service mission program to Guatemala City and surrounding areas May 12 to 26, 2023. Students participating in the program will assist indigenous communities through activities organized by the nonprofit organization Little Angels of Mary, which is led by former UIW students Edwin Mendoza-Hipp and Darlene Jasso-Mendoza. The community service performed by the students will focus largely on assisting children who suffer from malnutrition. The program's cultural excursions will include visits to the beautiful colonial city of Antigua, the Iximché and Kaminaljuyú archaeological sites, and the town of Panajachel on the shore of Lake Atitlán.
Click here to read Sister Martha's newsletter from the program – V1.
Click here for V2. 
Click here for V3.
Click here for V4.
Students and other UIW community members who are interested in learning more about the summer program and the good work of Little Angels of Mary can join the Zoom meetings currently taking place every other Tuesday from 4:45 to 5:45 p.m. To register for the Zoom meetings, please visit this event's UIW Engage site.
Note: This mission program does not complement a UIW course, but students will earn service-learning hours, which are required to graduate. For further information, including application deadlines, please email Sister Martha Ann Kirk at kirk@uiwtx.edu.