Event 1:
Leaders of the Americas Speaker Series – Featuring Rigoberta Menchú Tum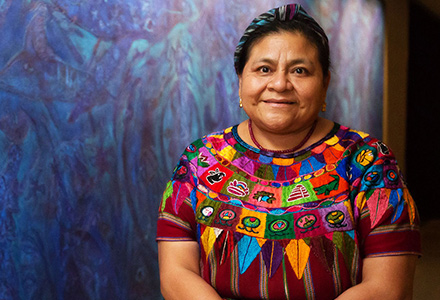 12 p.m. | Diane Bennack Concert Hall
On Oct. 4, UIW welcomed Nobel Laureate Rigoberta Menchú Tum. Dr. Menchú Tum has dedicated her life to the struggle for human rights for all of humanity, and particularly for the rights of Indigenous peoples around the world and in her native Guatemala. She was awarded the Nobel Peace Prize in 1992.
The event was open to all UIW students, faculty, and staff, as well as to CCVII Sisters and staff.