Our History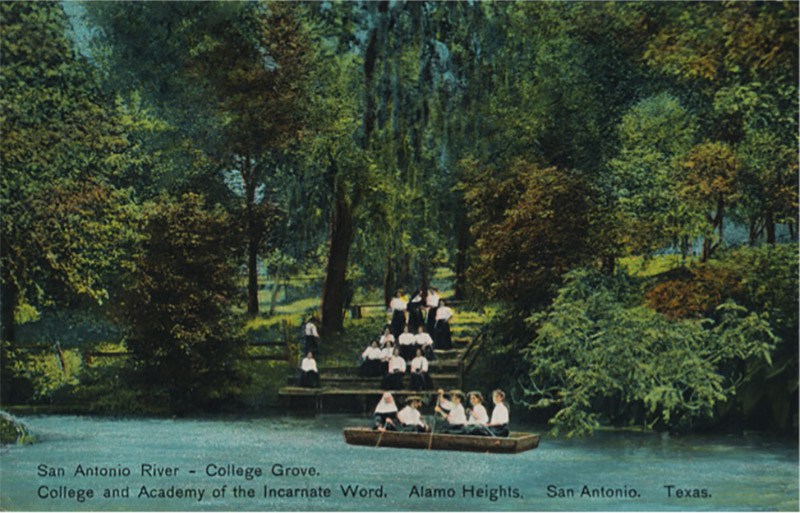 The University of the Incarnate Word is located adjacent to the Headwaters at Incarnate Word, a 53-acre nature sanctuary that is home to the Blue Hole, the source spring of the San Antonio River.
The University, as an extension of the life-changing work of the Sisters of Charity of the Incarnate Word, has a history stretching back into the nineteenth century of tying together social and environmental justice with education.
Land Acknowledgment Statement
Office of Sustainability, Ettling Center for Civic Leadership and Sustainability 
We acknowledge with gratitude the Payaya and all Coahuiltecan, American Indian and Indigenous peoples who lived and met on the land where the University of the Incarnate Word now stands and who revered the sacred spirit of its springs.
We pledge to learn and teach about the lives of these Indigenous peoples and to join hands with our American Indian brothers and sisters as we face the challenges of the twenty-first century together.
This statement and the following resources will continue to evolve.
What We're Doing Now
The Solar House
What structure is built with no poured concrete? Has zero daily energy consumption and is ADA compliant? Has a Butterfly Roof to allow for maximum capture for rainwater and a Helical Pier Foundation System to minimize the disturbance of native soils? It's the University of the Incarnate Word's LEED Platinum-certified Solar House! Find out more about at the Solar House homepage.
Community Gardens
UIW has two community gardens on UIW's main campus: the 650-square-foot Gorman Garden, located on the west side of the Gorman Building, and the 200-square-foot Bonilla Garden, adjacent to Bonilla Hall. Each garden is planted and maintained year-round by students, faculty and staff, and we have an open-harvest policy, so anyone is welcome to harvest ripe fruits and vegetables anytime.
We also support other community gardens at schools, community centers and nonprofits in the San Antonio community.
Join us for garden workdays or stop by to see what's growing! To find out more, follow us on Facebook or contact us at sustainability@uiwtx.edu.
EcoExchangeEdu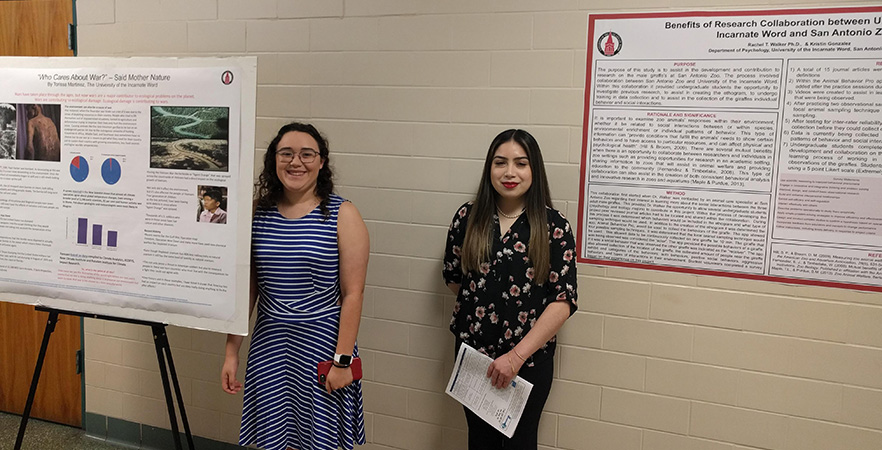 EcoExchangeEdu (EEE) is a group of South Texas college and university students, faculty, staff and administrators, who gather to share ideas about sustainability on our campuses. From 2015 through 2019, EEE hosted an annual showcase in April, and its 4th showcase, "Greening San Antonio: Beyond 300" (Friday, April 6, 2018), was an official event of the San Antonio Tricentennial. Like EEE on Facebook.
Earth Month
The Earth Month Committee organizes the annual UIW Earth Fair, an event that showcases a variety of resources related to environmental and ecological stewardship. The Earth Fair features educational booths sponsored by local non-profits and businesses with sustainability initiatives, as well as by UIW student organizations and programs or departments.
The William Mulcahy Award for Ecological Stewardship is also presented at the annual Earth Fair. The William Mulcahy Award for Ecological Stewardship was created in 2007 in recognition of grounds superintendent Bill Mulcahy's leadership in ecological conservation and care of the land at the University of the Incarnate Word. Each year nominations are submitted to the Earth Month Committee, which selects two nominees to receive this award, one faculty member and one staff member.
Previous Award Winners Include
2020: Dr. Ben Miele and Daniel Potter
2019: Dr. Kevin Salfen and Phil Lopes
2018: Dr. Christopher Edelman and Ruben Garza
2017: David Pryor and Mary Jinks
2016: Dr. Matthias Schubnell
2015: Dr. Alison Whittemore
2014: Dr. Patricia Lieveld
2013: Dr. Bonnie McCormick
2012: Sr. Helena Monahan (who accepted the award on behalf of the Sisters of Charity of the Incarnate Word)
2011: Ms. Adela Gott
2010: Dr. Sally Said
2009: Ben McPherson
2008: Dr. Bob Connelly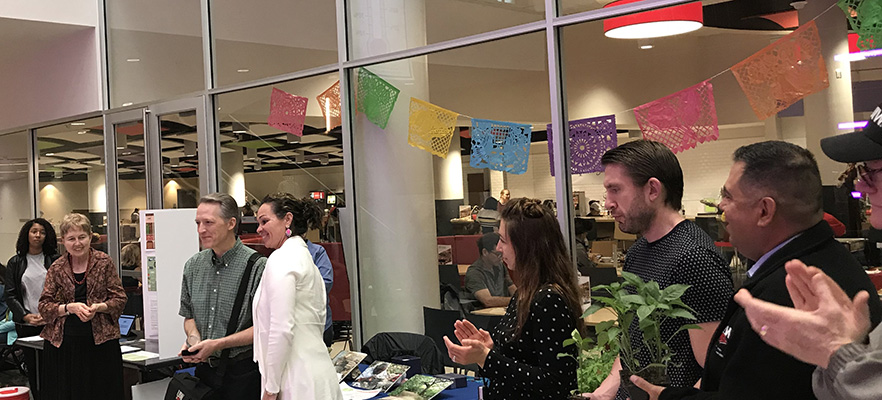 STARS
STARS is the premier self-assessment tool for sustainability in higher education. In 2018 UIW began the process of STARS self-assessment. Stay tuned for further developments!
Recent Successes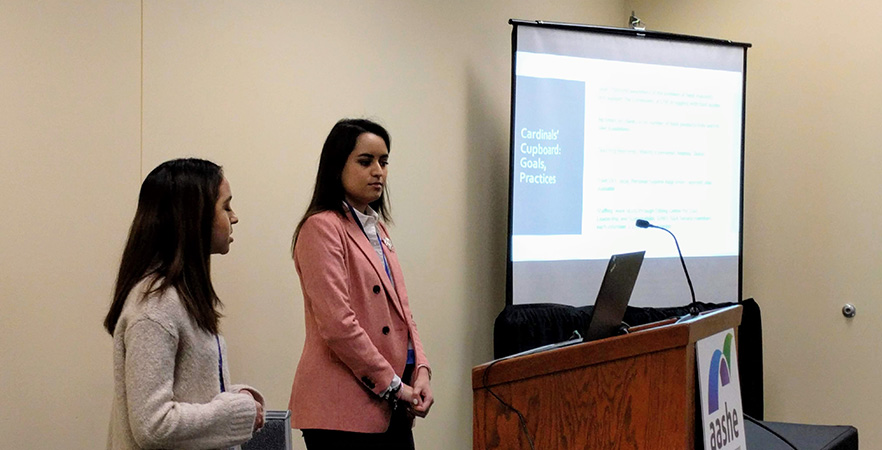 UIW was recipient of the 2017 Climate Leadership Award given by the Hispanic Association of Colleges and Universities (HACU) and ecoAmerica's Solution Generation program.
UIW is a proud member of the Association for the Advancement of Sustainability in Higher Education (AASHE). UIW was also a sponsor of the 2017 AASHE national conference, held in San Antonio. UIW students and faculty have presented at AASHE conferences, most recently at the 2019 conference in Spokane, Washington.
UIW was honored to host the 2017 College & University Recycling Coalition (CURC) workshop and the 2018 POCACITO (Post-Carbon Cities of Tomorrow) workshop.
UIW participates in CPS's Demand-Response program, enabling significant reduction in energy usage, cost savings and rebates.
UIW has installed reusable water bottle stations throughout campus, and has special recycling for CFL light bulbs, small electronics, ink cartridges, batteries and laptop computers.