Arise Service Opportunities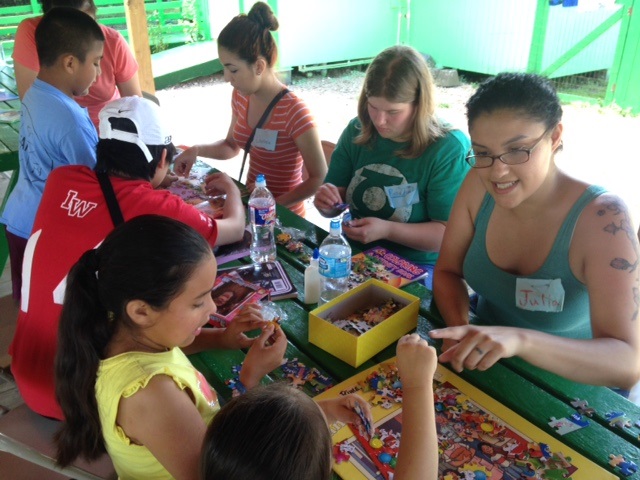 Un Verano con ARISE (A Summer with ARISE) Program is a one-week Ettling Center Alternative Breaks summer immersion experience which gives students an opportunity to serve children and families in colonias in the Lower Rio Grande Valley. Colonias are unincorporated subdivisions that are home to immigrant families along the Texas-Mexico border. The Ettling Center collaborates with the ARISE (A Resource In Serving Equality) organization that was founded by the Sisters of Mercy over 20 years ago. Students plan and implement a one week summer camp for the children in one of five colonias that ARISE serves and earn 50 hours of community service hours for their participation. Students also gain an understanding of cross-border issues such as immigration, housing, environmental justice, health and education. Housing and accommodations are provided at one of the ARISE centers located in the colonia they are serving.
The fee for participation is $25 and the Ettling Center covers travel and accommodation expenses. To learn more about this opportunity, please visit the Ettling Center located in the Administration building, room 158 of the UIW Main Campus, (210) 283-6423.