Commitment to the Community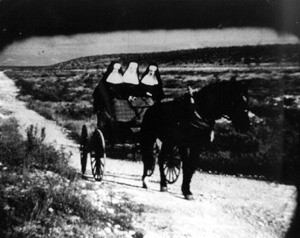 The first Sisters of Charity of the Incarnate Word, three young French women motivated by the love of God and their recognition of God's presence in each person, came to San Antonio in 1869 to minister to the sick and the poor. Their spirit of Christian service is perpetuated in the University of the Incarnate Word primarily through teaching and scholarship, encompassing research and artistic expression.  Inspired by Judeo-Christian values, the Catholic Intellectual Tradition, and Catholic Social Teaching, the University of the Incarnate Word aims to educate men and women who will become concerned and enlightened citizens within the global community. Thus, it is with this rich and strong foundation of the Sisters of Charity of the Incarnate Word that the University of the Incarnate Word is committed to continue their work by requiring undergraduate students to complete 45 hours prior to applying for graduation by serving the sick, poor and less fortunate via acts of community service. 
The primary motivation with community service is to improve the quality of life for others and always respect their human dignity. Service activities done in connection with being a student at UIW include the following elements:
Helping meet community needs
Done out of concern for the well-being of the community
Learning about civic responsibility.
Helping Meet Community Needs
Done after high school and within last 5 years (for undergraduates); outside one's home; not for pay; as an individual or with a group; in conjunction with nonprofit, governmental, and community-based organizations; supervised or with a contact person who can verify service completed.
For any questions about what is acceptable as service, or what may be consistent with the Catholic identity of UIW, contact the Center for Civic Leadership office, AD 158, 210-283-6423—before doing service. You may also email your questions to:  ccl@uiwtx.edu
Well-Being of the Community
Catholic Social Teaching calls UIW to serve those in most need in the wider community; but needs are everywhere: neighborhood, UIW, wider community including the global.  UIW encourages students to do most of their service in the wider community.
Needs may include: health care, child care, literacy training, education, welfare, social services, transportation, housing and neighborhood improvement, public safety, crime prevention and control, recreation, rural development, community improvement, animal care, and care for the environment.
Learning about Civic Responsibility
 At UIW, students reflect about their service (on the documentation form and with other methods) with the goal of making volunteer service a life-long commitment.