UIW Welcomes Largest Ever "First Time in College" Class
October 9, 2023
Record-Setting Class part of System-Wide Enrollment that Exceeds 10,000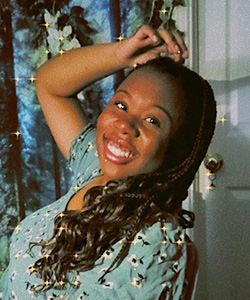 San Antonio – October 9, 2023 – In a sure sign that the desire for a higher education is still the dream of many, the University of the Incarnate Word (UIW) is pleased to announce that it has welcomed its largest First-Time in College class in its more than 140-year history. The class of 1,067 students is nearly 9% larger than last Fall and surpasses the previous First-Time in College class record set more than a decade ago.
"This record-setting class of students chose the University of the Incarnate Word because here they have found a very special place where they feel valued and where they know they belong," says Dr. Thomas M. Evans, UIW president. "Our innovative programs that ready them for career success, faculty and staff who support them along every step on their education journeys, and our hearts for Mission and serving others make UIW like a second home — where they will always be welcome."
The incoming First-Time in College class is showing a strong interest in health professions with 251 Cardinals declaring Nursing as their major and another 150 going into Healthcare Sciences. Other majors that have gained attention are Biology, Animation and Game Design, Pre-Pharmacy and Engineering.
This includes students like Gabriella Agunanne who comes to UIW from El Paso. Gabriella is a Biology major with a concentration in pre-med who enjoys singing and even published her first book in 2021 called "Teen's Perspective" which offers advice, encouragement and relatability to teenagers from different backgrounds. Gabriella says she is looking forward to participating in UIW's community service hours, organizations and research services.
"Many wonderful aspects, such as proximity, community and academic opportunities are what attracted me to UIW as an incoming freshman," says Gabriella. "As someone who is extremely family oriented, I appreciate how UIW isn't too far away from home. I also recognize UIW's amazing community. Being a Cardinal means that I'm constantly surrounded by ambitious, caring and respectful students, professors and staff. Another reason why I chose UIW was because of its advanced academic programs. I'm very thankful for having the opportunity to be in the Direct Admit program, which plays an essential role in my dream of becoming a physician one day! Overall, UIW is a great campus with a lot to offer."
"I am incredibly proud of our Admissions team and the faculty, staff and current UIW students who worked so hard to bring this new, record-setting class to campus," says John Bury, Chief of Staff and Vice President for Strategy and Enrollment. "This incoming class is as academically distinguished as it is large, while retaining all of the important measures of diversity that are a hallmark of the Cardinal community. I look forward to watching Gabriella and her classmates successfully navigate their individual academic journeys at UIW and walk across the stage at commencement four years from now to receive their UIW degree."
The record-setting First-Time in College class is part of a UIW system-wide enrollment that is currently 10,378 students. That includes enrollment at the two UIW campuses in Mexico.
---
MEDIA CONTACT: Michael Valdes, Media and Public Relations Manager, Office of Communications & Brand Marketing, (210) 829-6001, (210) 422-4052 or michael.valdes@uiwtx.edu