UIW Graduate Student and Professor Represent UIW at AAACE Annual Conference
October 20, 2023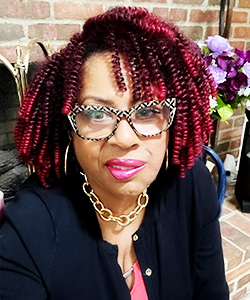 This month, UIW community members from the Dreeben School of Education's Graduate Studies program represented the University at the American Association for Adult and Continuing Education (AAACE) Annual Conference. Dr. Lisa Brown, assistant professor of Programs in Adult Education, and Marissa Molina, doctoral student, traveled to Louisville, Kentucky to present their research, after receiving news that their presentation proposal was accepted. Their work centered around the topic of Using Twitter Spaces to Explore Reparations for Black American Descendants of U.S. Freedmen: Activism, Ethnicity, and Online Informal Adult Learning.
The AAACE is an organization that believes that lifelong learning can offer human fulfillment and positive social change. According to their website, they "envision a more humane world made possible by the diverse practice of our members in helping adults acquire the knowledge, skills and values needed to lead productive and satisfying lives."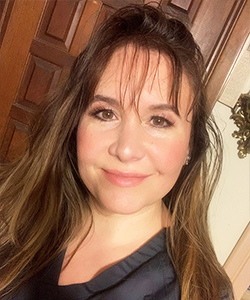 The primary theme for this year's conference was "Informing, Reforming and Transforming: The Vital Role of Adult Education in Challenging Times".
Brown shared that she herself has been a member of the AAACE since she was a graduate student. Now as an educator, she and her colleagues encourage students to attend the event in the hopes of gaining knowledge and feedback from top scholars in their field of study.
"Attending the AAACE Conference was an excellent opportunity to immerse myself in a vibrant academic environment, connect with fellow scholars, and gain a deeper understanding of the crucial issues affecting adult education," Molina shared. "The overarching theme of the conference resonated with my desire to remain informed, participate in reformative efforts, and partake in the transformative process of this ever-evolving field."
Molina shared that she and Brown were interested in their chosen topic due to its relevancy in dealing with historical injustices and how it can help influence social change. The pair used Twitter—now known as X—to engage with users and educate them on the national reparations movement. As Brown explained, "social media allows for lower-risk informal and non-formal adult education and discussions that permit geographical boundary spanning." Their unique research approach allowed them to engage with and inform others on related topics, and consider the developmental thought processes of adults, both nationally and internationally.
"The conference provided a good base for us to explore the cultural elements of this topic. In particular, the presentation illustrated the essence of using Twitter Space as a mode of informal adult learning technique, especially in the context of reparation for the rights of Black Americans. In the same way, reparation, as illustrated, is a vital approach toward rectifying historical prejudice and enhancing social equity."
With presenting to a national audience being such a momentous occasion in Molina's education and career, she reflected on just how far she'd come, as well as the people who've supported her. "My mentorship experience has taught me that adult education involves civic and community involvement, student mentorship, collaboration, leadership, policy formation, and passion. I wholeheartedly appreciate my mentor, Dr. Lisa R. Brown, who has played a vital role in supporting my academic journey, especially by allowing me to observe invaluable learning experiences."
Though the experience of researching, learning, and presenting at the AAACE Conference alongside her mentor was rewarding enough to Molina, she also walked away from the event with one more reason to be proud.
"Marissa was so impressive to attendees there that she was asked to consider holding a leadership role in our national organization representing the Commission for Graduate Students," Brown shared, who felt a great amount of pride as she got to see her student demonstrate her talents and skills on stage.
"Marrisa is one of the special graduate students with whom I have had the good fortune to mentor and publish. Adult learners are unique in that they bring life experience as an asset to the learning environment. As they become exemplars in the classroom as leaders, I always look to advance their gifts and scholarship on local and national stages. It benefits them, our program, and me as their professor engaged in teaching and learning on their behalf."