UIW Lands on U.S. News and World Report "Best Colleges" List
September 18, 2023
University Ranks No. 6 in the Nation in Social Mobility Among Private Schools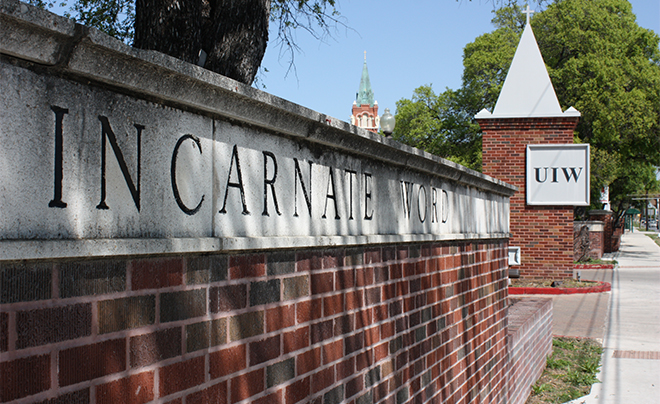 San Antonio – September 18, 2023 – The University of the Incarnate Word (UIW) is proud to announce that it has, once again, been ranked in the 2024 Best Colleges list published by U.S. News and World Report. UIW rose in the ranks in two major categories and ranked among the top 300 universities in the nation overall.
This year, UIW ranked No. 6 in the nation in promoting Social Mobility among private schools. That placed UIW among the top 40 national universities coming in at No. 39 on the overall Social Mobility list and the highest ranking local institution on the national list. Last year UIW was No. 46 on that list. The Social Mobility category measures how well schools graduated students who received federal Pell Grants and, this year, included a new measurement on how first-generation students have performed at the university level.
The University of the Incarnate Word also rose in the category of Undergraduate Nursing, going from No. 206 last year to No. 183 in 2024. The Undergraduate Nursing program is part of the UIW Ila Faye Miller School of Nursing and Health Professions. The goal of the school is to provide an excellent student-centered education that will promote leadership development among students in each of the health disciplines.
In addition, the University was ranked among the top 300 on the overall 2024 Best National Universities list. It's important to note that this is just the fifth year that UIW is ranked on the national list, as opposed to the regional list with many other local institutions.
"To be ranked on such a prestigious national list as U.S. News and World Report is a credit to the work and dedication of our UIW faculty and staff," says UIW President Dr. Thomas M. Evans. "As an institution with a stated goal of providing the type of transformational education that allows our students to secure a career that lifts their lives, their families and their communities, we find it particularly noteworthy to have been ranked and regarded so highly in the Social Mobility category. It is a sure sign that we are on the right path."
The U.S. News and World Report Best Colleges list is now in its 38th year. This year the publication assessed an all-time high 1,500 U.S. bachelor's degree-granting institutions on 17 measures of academic quality. According to the publication, in an effort to place more emphasis on social mobility and outcomes, new factors were added to this year's rankings, including first-generation graduation rates, first-generation graduation rate performance and proportion of college graduates earning more than a high school graduate.