UIW Athletics Welcomes New Class into Hall of Fame
September 1, 2023
The University of the Incarnate Word Athletics Department will welcome its 2023 Hall of Fame inductees in a special ceremony on Friday, Sept. 22, the eve of the first home football game of the 2023 season. The class is the first to be inducted into the UIW Hall of Fame since 2016, and includes four former student-athletes, one honor team, and an order of merit. The ceremony is open to the public with the purchase of a ticket, and will be held in the Student Engagement Center Ballroom, at 6 p.m.
Learn about each inductee and the impact they made during their time at the University of the Incarnate Word.
Terry Delgado
Volleyball, 1995-1998
Class of 2023
Terry Delgado was a standout volleyball player for UIW leading her team to the NAIA National Tournament. Terry was named NAIA All-America, All-Region, and Southwest Region Player of the Year while earning All-Heart of Texas Conference honors three times throughout her career. Delgado capped off a phenomenal senior season leading the team in kills, attacks, and points. Terry is a double UIW graduate having earned her Bachelor of Education in 2000 from the Dreeben School of Education, and a master's degree in 2002.
Denzel Livingston
Men's Basketball, 2011-2015
Class of 2023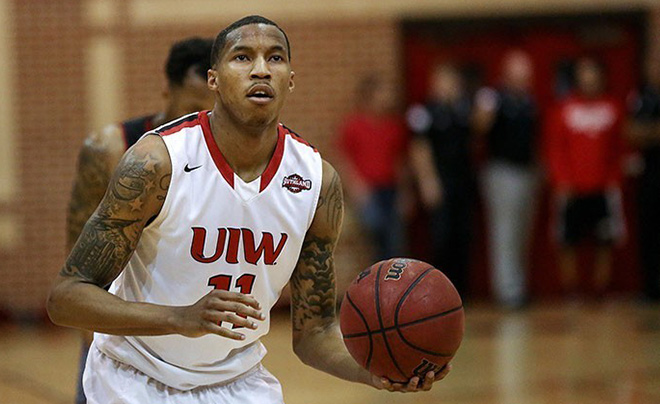 Denzel Livingston was an outstanding point guard earning a host of accolades during his time at UIW. Among the many honors and awards, Denzel was named Southland All-Conference First Team and All-Defensive Team, NABC First Team All-District, College Sports Madness Southland Conference First Team, College Hoops Daily Southland First Team, Breitbart Sports Southland First Team, 2014 College Hoops Daily Southland Player of the Year and was named UIW's Male Student-Athlete of the Year in 2014 and 2015. As a junior, Denzel averaged 20.3 points, 6.4 rebounds, 3.8 assists and 2.5 steals per game. He followed that with 21.5 points, 5.9 rebounds, 2.9 assists and 2.6 steals per game as a senior. Both years, Livingston also finished in the top-10 nationally in steals and was a top five player in scoring as a senior. Denzel graduated from UIW in 2017 with a Bachelor of Business Administration.
Alex Yatsko
Men's Swimming, 2008-2011
Class of 2023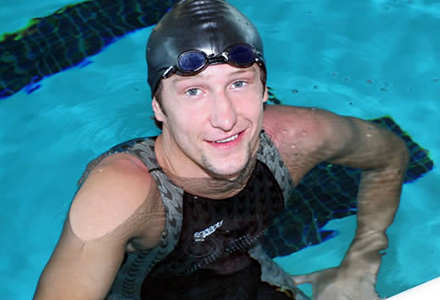 Alex Yatsko was a two-time NCAA Division II National Champion (2008 and 2009). In addition, throughout his outstanding competitive career, Alex was named a NCAA Division II All-American a remarkable twenty times and was recognized as the All-Rocky Mountain Conference Swimmer of the Year. Out of the pool, Alex earned CSCAA Scholar All-America, CoSIDA Academic All-District, Rocky Mountain All-Academic, and UIW Student-Athlete of the Year honors. Alex graduated from UIW in 2010 with a Bachelor of Computer Information Systems and earned a Master of Communication Arts in 2013.
Trent Rios
Football, 2009-2012
Class of 2023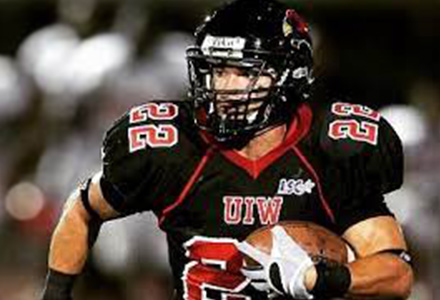 Trent Rios was the first-ever UIW football signee. He was named Lone Star Conference Honorable Mention All-Conference and All-Academic teams in addition to inclusion on the Commissioner's Academic Honor Roll. Trent finished his football career holding 40 UIW records while also making a name for himself nationally, earning ESPN The Magazine Academic All-District, FCS Super Region Third Team, and Capital One Academic All-District. Trent graduated from UIW in 2013 with a Bachelor of Business Administration.
Honor Team
2004 Men's Soccer Team
The 2004 UIW Men's Soccer team, coached by Dennis Currier, was crowned Southwest Conference Champions, won the NCAA Division II Midwest Regional Championships, and made an NCAA Division II Championship Quarterfinals appearance.
Order of Merit
Kate and Robert Crosby
Kate Crosby and her late husband Robert are the first recipients of the inaugural UIW Athletics Hall of Fame Order of Merit Award. Kate graduated from UIW in 1996 with a Bachelor of Business Administration degree and is an alumna of the inaugural class of students in the ADCap program, now called the School of Professional Studies. Kate and Robert have been long-time friends and supporters of the University and were members of UIW's Development Board. Kate and Robert were also instrumental in the development of the Quarterback Club, which became the present-day Cardinals Club. Kate and Robert embodied the spirit of UIW through their leadership in developing the football tailgate experience as well as in rallying community support for UIW football.
The Order of Merit is presented to individuals who have made a significant contribution to the advancement of intercollegiate athletics at the University of the Incarnate Word.