UIW Welcomes New Director of Pastoral Institute
August 11, 2023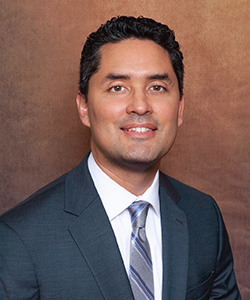 San Antonio – August 11, 2023 – The University of the Incarnate Word (UIW) is proud to welcome Dr. Michael Romero as the new Director of the Pastoral Institute. Dr. Romero completed his Ph.D. in Theology at the University of Dayton in Ohio in Spring of 2022. He completed his undergraduate studies in San Antonio at St. Mary's University where he majored in English and Philosophy. 
The Pastoral Institute prepares men and women for positions of leadership and service to communities and the Church through contemporary roles in ministry. In keeping with its mission, the department provides students with a breadth of knowledge in the liberal arts and Catholic culture, offers a solid foundation in biblical and theological studies in preparation for ministry and equips students with the leadership skills and intercultural fluency needed for effective pastoral ministry in today's multicultural dioceses, parishes and institutions.
Originally from El Paso, Romero taught English and writing courses in San Antonio for many years at campuses such as Northwest Vista College before returning to school to study Theology. After completing his doctoral studies, he taught in the Religious Studies department and as a Research and Instruction Librarian at the University of Dayton. Romero's areas of research interest are the Catholic Church of colonial Spain, Mariology and Franciscan spirituality and history. He is also a member of the Mariological Society of America.
"I am happy and proud to have been selected to fulfill this role at UIW," says Romero. "I look forward to doing all that I can to serve our students and the community through the Pastoral Institute, Deo volente."
Romero is married to his wife Angela, a San Antonio native, and they have one daughter.