Returning Home to Lead Cardinals
June 5, 2023
It is not uncommon for a coach to want to return to their alma mater to lead the next generation of student-athletes. At UIW, eight head coaches have crossed the stage and earned the distinction of "UIW alum." Three of those coaches, Clint Killough (head football coach), Amanda Lopez (head dance coach) and Elyssa Barrientos (head cheer coach), are also each working on a second degree while they lead the Cardinals to new heights.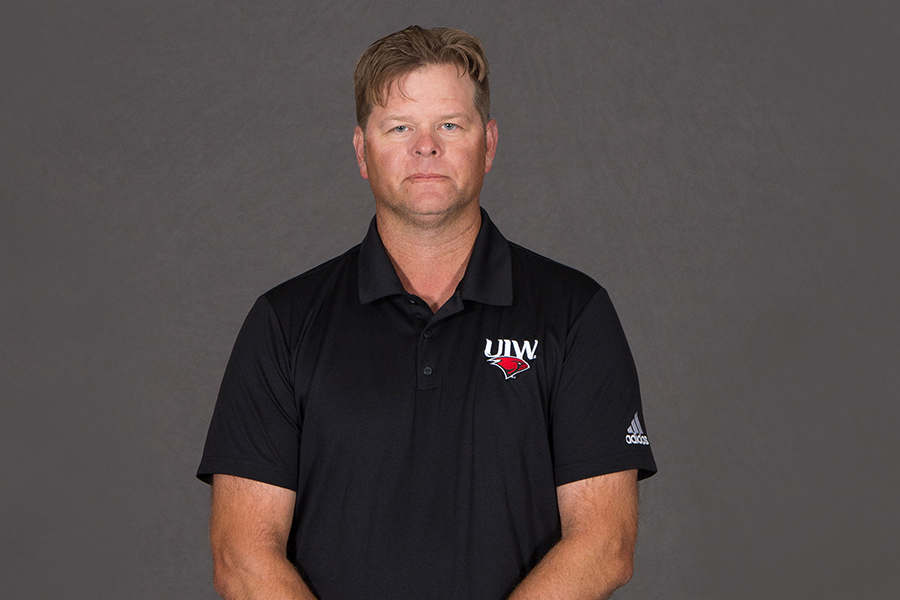 Jonas Andersson
Business Administration, '97
Men's Tennis
What was your favorite part about attending school and playing tennis at UIW?
I thought the location was amazing, being right in the heart of Alamo Heights. There are a lot of fun things you can do, and it's a beautiful campus. It's kind of like a hidden treasure. You may not see it from Broadway or Hildebrand, but when you get to campus you realize that it's pretty cool.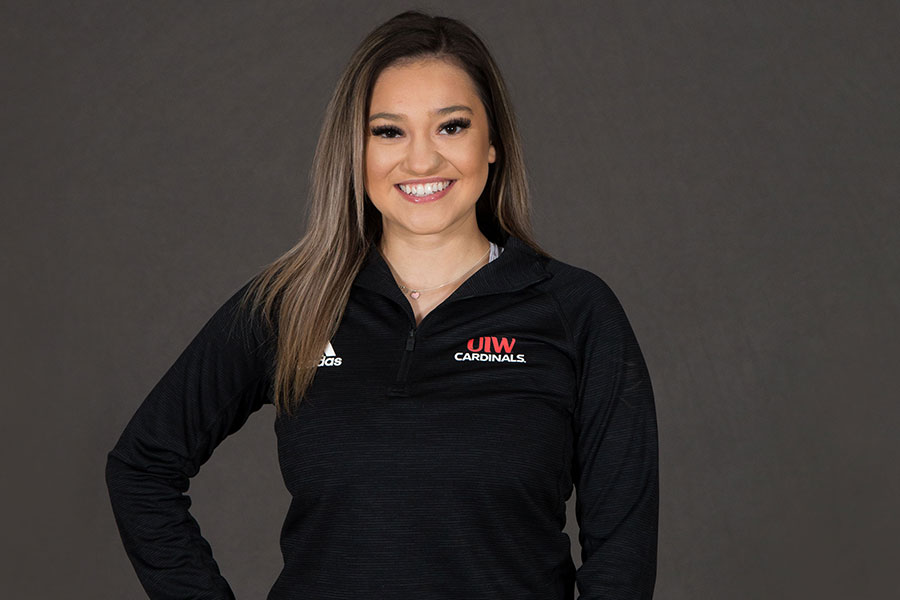 Elyssa Barrientos
Business Administration, '21
Cheer
Why did you decide to coach at UIW?
I want to grow the program to high standards. My goal is to develop strong and independent young adults through the sport of cheerleading by developing skills and traits that will promote success that goes beyond the classroom and competition. I am committed to building character through personal integrity, work ethic, accountability and teamwork while representing UIW with enthusiasm and pride.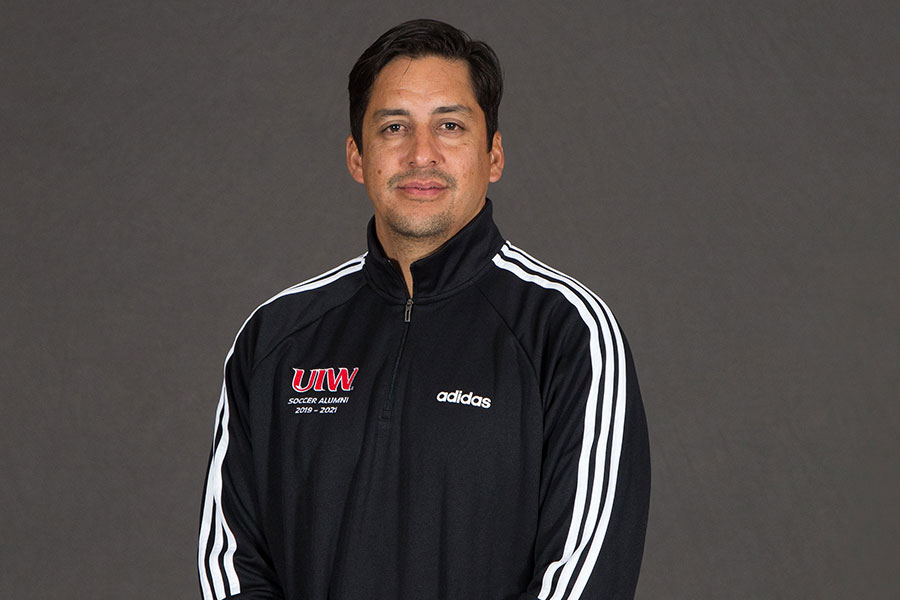 Kiki Lara
Mathematics, '03
Men's Soccer
What is your favorite part about being back on campus?
My favorite thing is the responsibility I feel; it's very motivational to me. I owe a lot to this University, the president and AD who hired me, and the alumni whom I played with and who I now represent. I feel like I need to be a great coach and we need to develop a phenomenal coaching staff to really give back to these young men who have committed their lives to UIW. I really believe in the institution. I believe in the city. I believe in our soccer program. And I want to help make it the best it can be.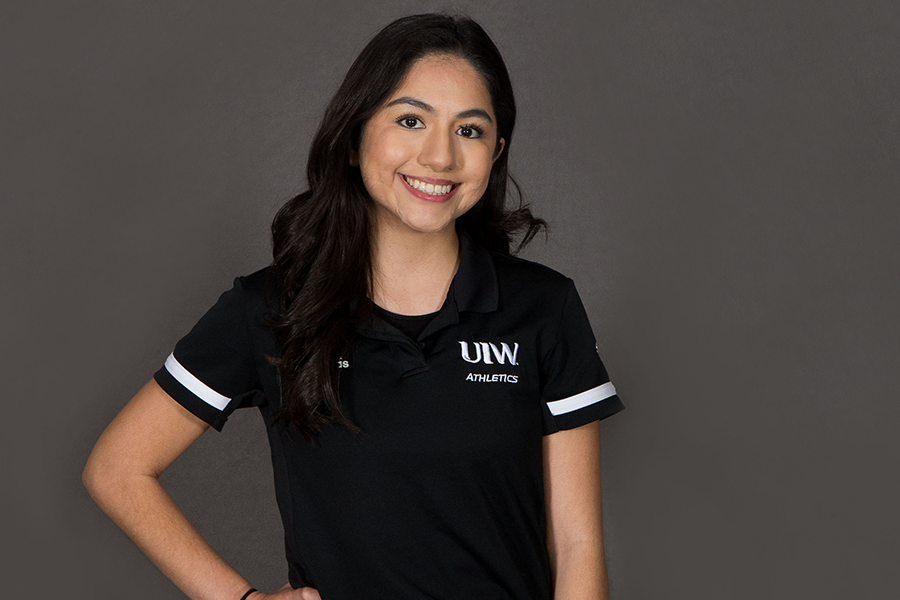 Amanda Lopez
Business Administration, '21
Dance
Why did you decide to attend UIW?
I decided to attend UIW because it was close to home and UIW has a good Business program. I enjoyed my time here at UIW so much as an undergraduate that it was an easy choice for me to stay here for my master's. I also wanted to pursue my master's so I could further my knowledge and gain a competitive advantage in the workforce with a second degree.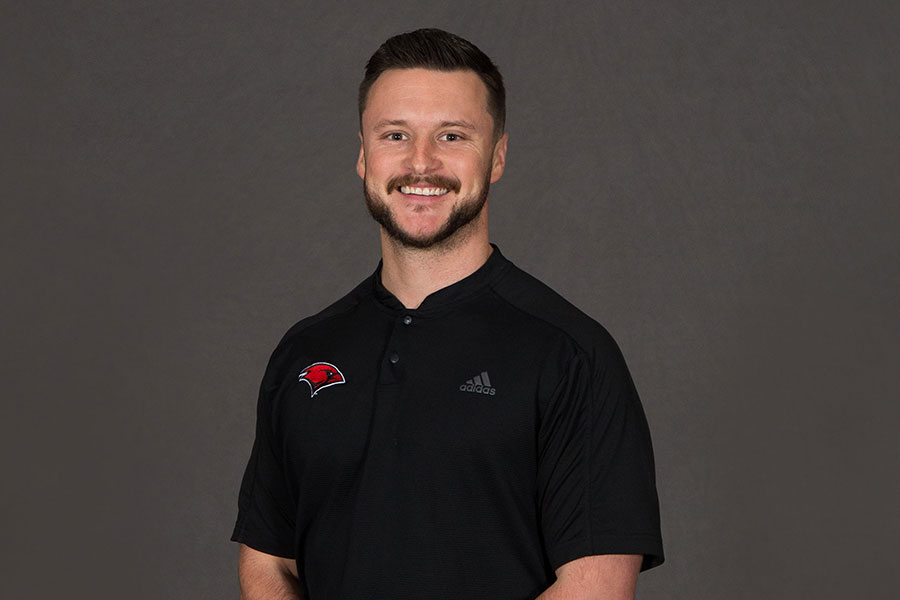 Clint Killough
Finance, '15
Football
Why did you decide to coach at UIW?
Because this is home. This place matters to me. This place has been here for me both in good times and in bad, and in those mundane days where it's just another day. This place has done so much for me because it gave me a degree and it gave me a Division I career playing the sport that I love. I know that from my experiences both as a player and as a coach, which accumulate to about 10 years, I've seen just about everything you can see here at UIW, and I feel like my touch and my spin on things could bring some really good things to this place.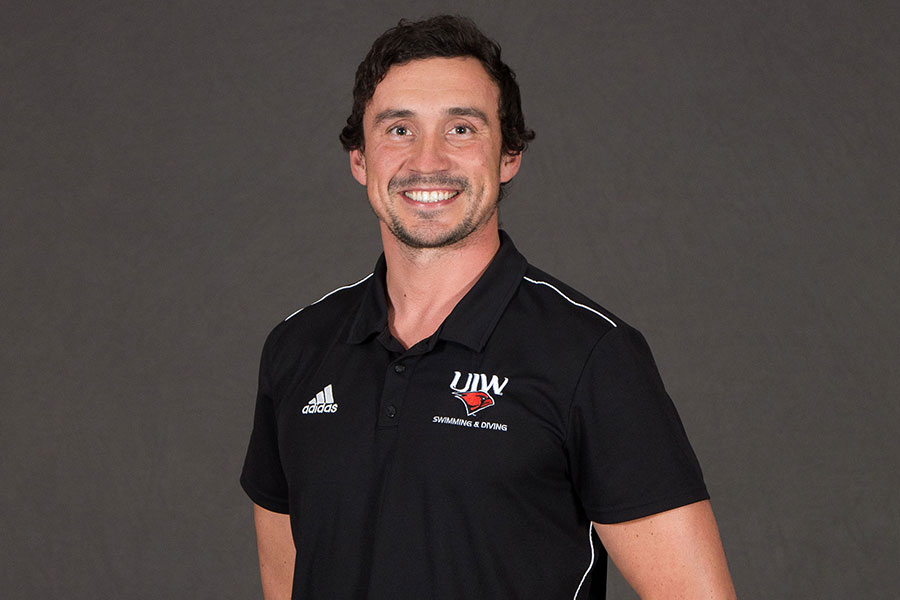 Andrii Nikishenko
Business Administration, '16, MBA, '19
Interim Swimming and Diving
What do you tell your student-athletes to inspire and motivate them?
Before a big performance, people get nervous, whether they are 12 or 15 because they care about how they do and they know it's going to be hard. As a student-athlete, you've prepared for this for a long time. So, with swimming and diving student-athletes, we work on controlling emotions at that moment. I remind them of the hard work they have done and that they shouldn't be nervous. I tell them, 'Don't forget what your goal was in the beginning. This is your time.' Some people need one look from me, and others need a speech to feel that motivation, so I get to know them and what will help. Then, before a race, I remind them that they can do this.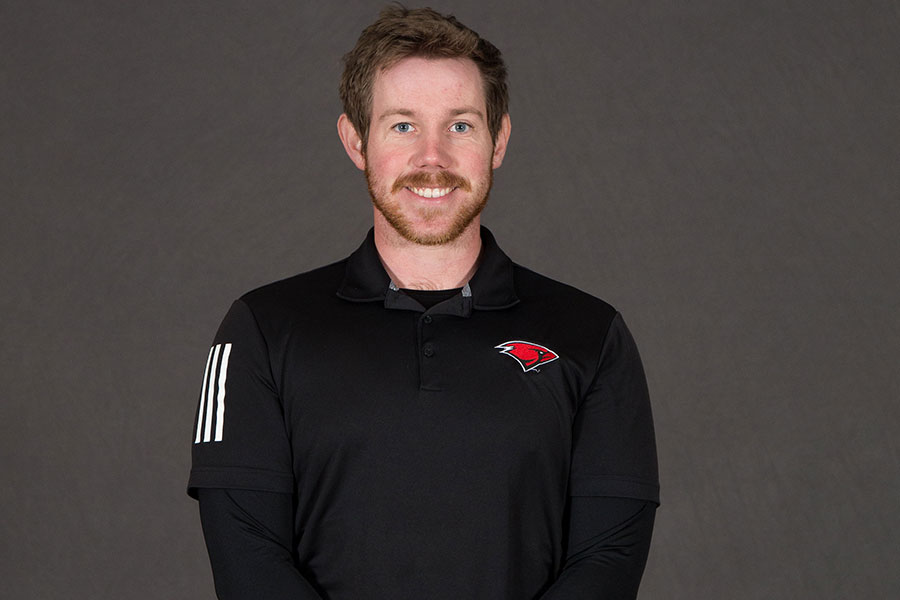 Jake Stevenson
Master of Business Administration, '22
Men's Golf
Why did you decide to coach at UIW?
I enjoyed my time playing with the UIW men's golf team and having all the resources I needed to be the best student-athlete I could be. I then decided to coach at UIW because it is an amazing opportunity to coach a young and talented team. I want to provide the current student-athletes with the same opportunities I had to be successful.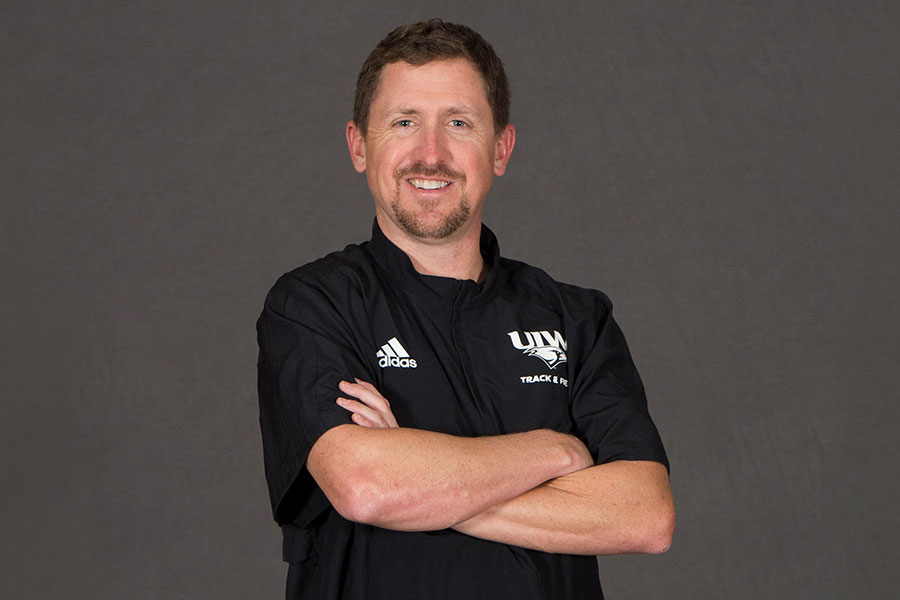 Derek Riedel
PhD in Organizational Leadership, emphasis in Adult Education, '12
Track and Field and Cross Country
What do you tell your student-athletes to inspire and motivate them?
We speak a lot about gratitude in our program. We tell them that if they live with gratitude and joy, they will find all the motivation they ever need. We take pride in the fact that we haven't arrived – that athletes can commit to the UIW track and field and cross country programs and be part of something that is brewing – something that is building, and they aren't just another person, they are someone who can leave a legacy of excellence here. In the end, that's all the motivation they need. I don't feel that I have to work too hard to motivate our athletes because of the good job that we do recruiting the right type of people.