Champions in the Classroom
June 5, 2023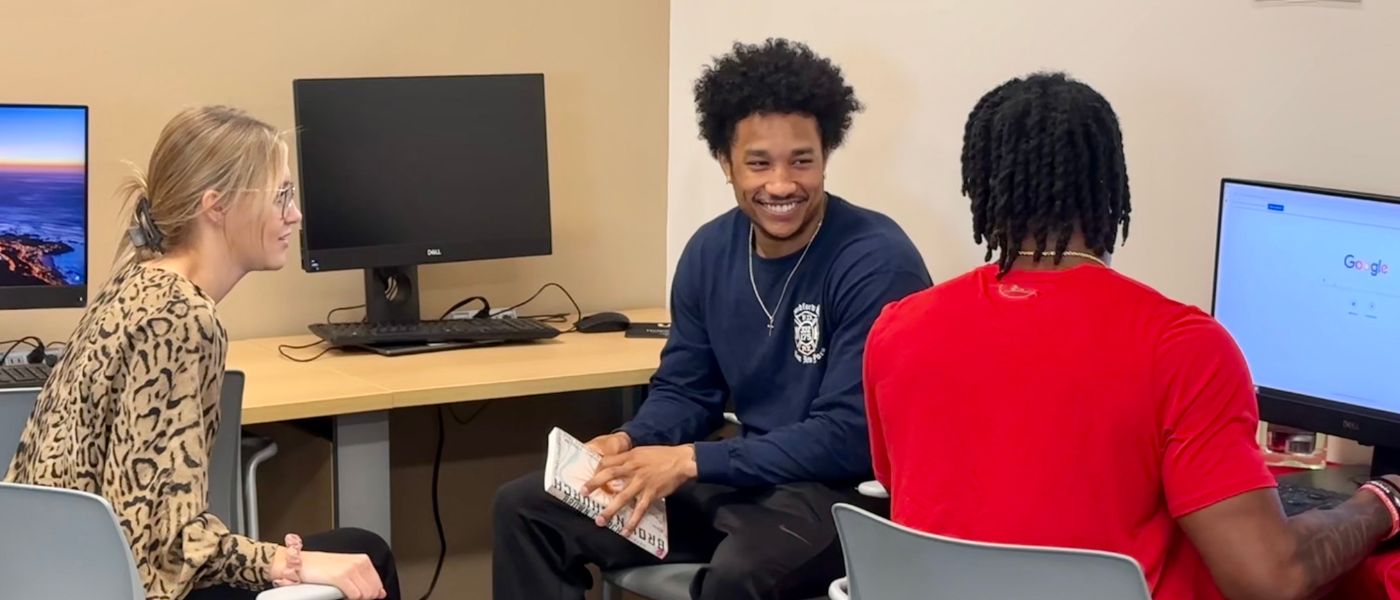 The saying goes that it takes a village to raise a child. The same is true for helping a student-athlete graduate from college. Student-athletes have great demands on their time. They have practices, competitions, schoolwork, and need to take care of their health. At UIW, their village consists of coaches, professors, athletic trainers and other athletic administrators, including academic advisors. 
Assistant Director of Athletic Academic Advising J.R. Pulido leads a team of three advisors who support student-athletes far beyond the initial step of registering for classes. The Athletic Academic Advising team has developed and implemented programs that help UIW student-athletes become champions in the classroom. 
One program the advising team has utilized over the past two years, since Pulido's arrival, is objective-based study hall. This is a designated time for groups of student-athletes to meet with their academic advisor and plan for the week ahead. Pulido, along with academic advisors Kristen Bates, Sydnee Palade and Hailey Patke, meet with every coach prior to the academic year to address the team's needs and the coach's plans for fulfilling those needs. While each coach is different in their approach, all are "tremendously supportive" of the academic services team, shared Bates. While the academic advisors talk to each head coach often, football, men's and women's basketball, track and field, men's and women's soccer and softball utilize objective-base study hall.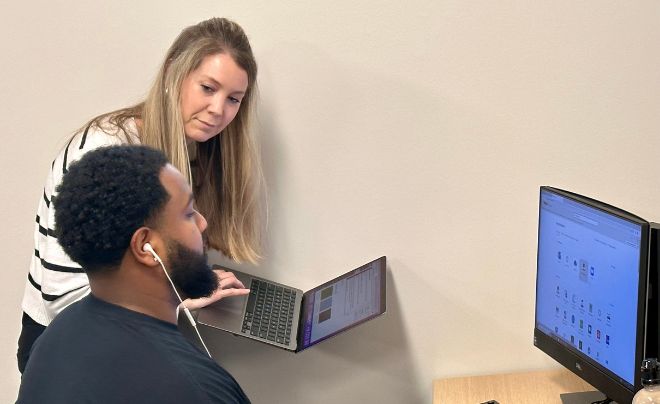 "During this study hall, we help the students get organized," said Pulido. "We find that most of our students do well if they know the assignment, know when it's due and make a plan. A lot of them have so much outside of here, and we can't control that piece. But what we can do is give them a designated space and provide them with an expert to help them learn how to be successful." 
This program is particularly useful for freshmen and transfer student-athletes who may not be used to the rigorous academic curriculum of UIW. Pulido went on to note that while many student-athletes "grow out of" needing the objective-base study hall, they continue to attend the sessions because that's what their team is doing. 
"We're creating an environment where the younger students see the upperclassmen being successful in the classroom, and it helps create that team dynamic, similar to what they see on the field," added Bates. "But even though we are creating that environment, the hard work and dedication is all on the student-athletes. They deserve all the credit for their academic accomplishments." 
Another process Pulido and Bates utilize is the progress report campaign, a monthly email to all faculty and instructors on staff requesting feedback about the student-athletes. For UIW's 530-plus student-athletes, this requires an email to be sent to 3,000 individuals asking for information on grades, participation, good news and areas that may need additional support. 
When Bates started sending these requests nearly five years ago, she received "a handful" of responses each month. It has taken time, the right people in the right positions, and the support of both the athletics administration and University leaders to build trust between the Athletic Department and other areas on campus. 
"Visibility and building relationships have been key factors in reaching where we are now," shared Bates. "We have about a 70% return rate on the progress reports. I do think a lot of that is because [Athletic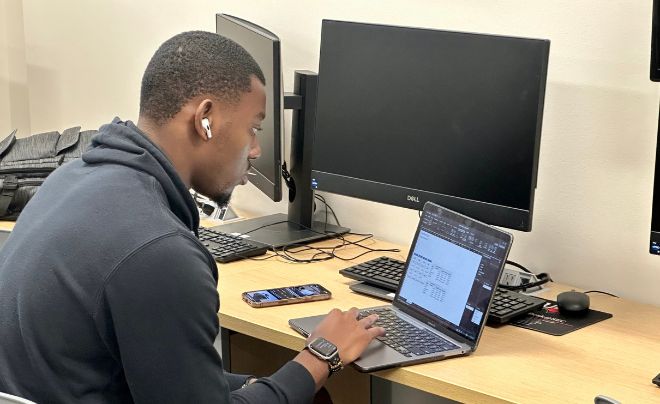 Director] Richard [Duran] has created an environment of champions in the classroom. Everyone realizes that we are all here to support student-athletes. We, as athletic academic advisors, are representing UIW, and we are going to follow through on the things we say, so it's been a good shift over the last few years." 
The plans have worked, as UIW Athletics placed a conference-leading 122 student-athletes – highlighted by a league-best 70 football student-athletes – on the Southland Conference Commissioner's Cardinal Athletics Honor Roll for having above a 3.0 semester GPA. Additionally, the department set back-to-back single semester records for GPA with a 3.29 Fall 2021 mark (tied in Fall 2022) and a 3.35 GPA in Spring 2022. Football, which had its most athletically successful season in program history with 12 wins and a trip to the FCS Playoff Semifinals, also excelled in the classroom with a 3.04 team GPA, which is "almost unheard of" according to Pulido. 
In December 2022, after the football team won a thrilling game against Sacramento State and landed in San Antonio at 7 a.m., Pulido and Bates watched and waited for several members of the team and staff to arrive at the graduation ceremony. The seven set to graduate had spent the week excitedly talking about graduation and their plans to attend, regardless of what time they returned from California. 
As they walked down the aisle to their seats at the start of the ceremony, Pulido and Bates smiled. "This is our passion. This is our why," said Pulido. 
Although Pulido loves helping student-athletes thrive, he doesn't want to take anything away from their accomplishments or their hard work. 
"Our student-athletes are ambitious," said Pulido. "They're competitive in the classroom, and most of them do everything the right way. They deserve all the credit. All our office did is tweak some things that we've done in the past, and that's how we're able to build and help our student-athletes keep being successful."