June 5, 2023
Joining Forces to Better Communicate and Educate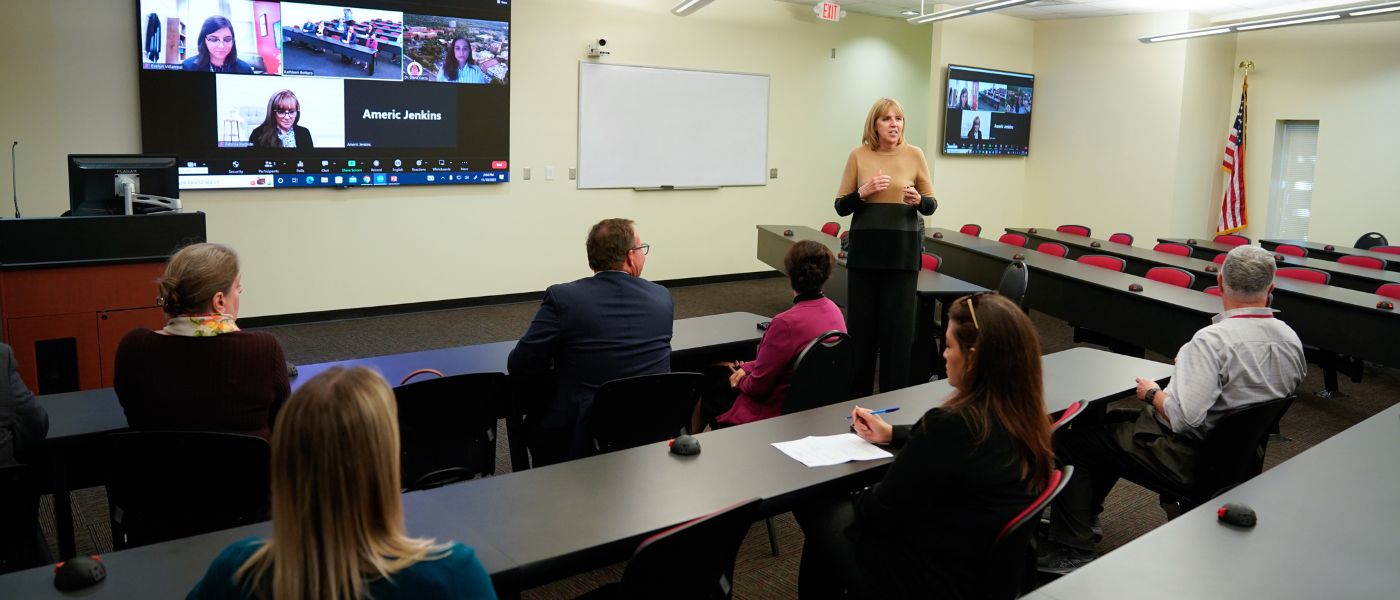 The year was 2019. The pandemic had not started, but the Incarnate Word Information Technology and Centro Universitario Incarnate Word (CIW) IT teams were ahead of their time, implementing technology that would allow teachers to create engagement in online learning settings. 
Over the next three years, the move from our learning management system, Blackboard, to a new tool, Canvas, would prove vital for the improved communication between UIW and CIW, located in Mexico City. 
Before the transition to Canvas, the two institutions separately managed their online platforms. Now, the campuses work together to establish new connections and create new opportunities for students in both countries that were never before possible. 
"Our relationship with CIW really started growing when we adopted Canvas," shared Kathy Bottaro, assistant provost, Office of Teaching, Learning and Technology. "We hired a Canvas administrator who spoke Spanish fluently, which was important and very helpful. We wanted to help all faculty on both campuses understand how to use the program." 
Once the pandemic hit, UIW IT and CIW IT began looking at additional technological advances that would benefit teachers and students on both campuses. They conferred with faculty on the most important needs of a classroom. The resounding answer was that the classrooms needed to be as collaborative as possible. Teachers needed to be able to interact with students, whether they were in person or remote. As a result of this dire need, the IT departments went into a full-scale A/V build-out in over 60 classrooms. IT met with faculty and staff and determined the individual needs within each classroom to allow for continued and elevated learning.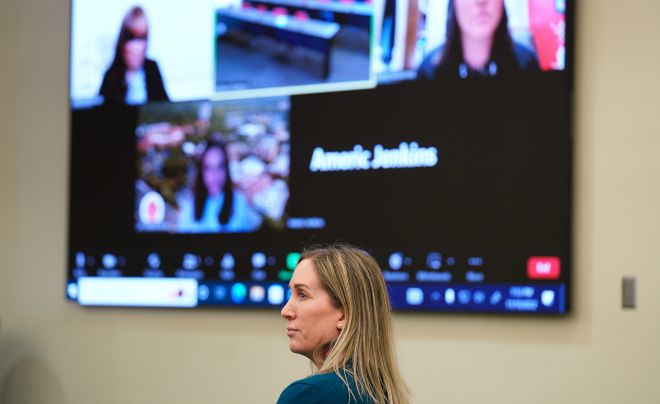 Neil Schroeder, associate vice president and Chief Information Officer, shared "We have a great group of diversely talented unique individuals with expertise in many different areas, and when we brought them all together, they were able to do more in a couple years than most IT departments do in a decade. Having a great IT team allows us to do great things!" Schroeder continued "We have Mission-driven team members who see the benefits of technology. They're flexible, they're innovative, and they possess all the right characteristics to thrive." 
CARDINAL FLEX
The next evolution of this elevated learning system came when the Dreeben School of Education Graduate Studies department created HyFlex (Cardinal Flex) modality teaching. This new system of learning combines face-to-face education, synchronous, and asynchronous modalities into one. The initiative allows teachers and students to interact, regardless of location, in new and dynamic ways. Working with experts in the field, the Dreeben School of Education launched Cardinal Flex in Spring 2023, with the installation of two Cardinal Flex classrooms in the Gorman Building. These refurbished rooms now have everything needed to attain the highest level of interactive performance, including cameras and microphones. 
"The multi-modal technology is next level, and the teachers were using it right away," said Bottaro. "They were using a different software before, but this is an interactive board that's engaging and helps teachers connect better with the students." 
With Cardinal Flex, teachers can better serve classrooms where some students are in-person and some are remote. One teacher connected an iPad to the interactive display in the classroom and then utilized the Zoom whiteboard with a stylus, allowing all students to see what she was writing with ease. This technology will also be useful for teachers who prefer to move around the classroom as they talk. 
"We've really tried to provide resources and equipment for people who want to be mobile in the classroom," said Bottaro. "When we add projectors in the classrooms, we are also making sure they have a wireless component so you can hook up to your phone, laptop or iPad directly, and then you can be mobile in the classroom. You can write and interact with the content, but you can be anywhere in the classroom. We are really trying to give faculty opportunities to manage their instruction in a way that is comfortable to them." 
BILINGUAL PROFESSIONAL DEVELOPMENT AND MULTI-CAMPUS COURSES
In part because of these technological advances, our campuses now have the capacity for joint professional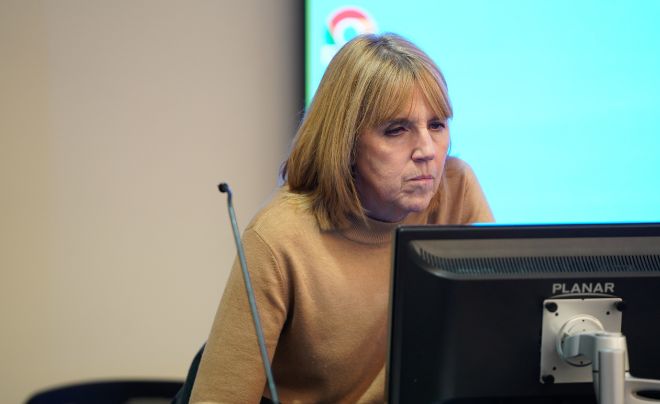 development. The opportunity for faculty from UIW's U.S. campuses to interact with faculty from UIW campuses in Mexico has opened a whole new dimension of collaboration. Opportunities for combined professional development have been offered via the online synchronous modal with interpreters reducing language barriers. These opportunities for shared professional development then spawned the idea for shared learning for the student population. 
"I think it was very effective to start with a small group because faculty tend to really like to hear from their colleagues," said Bottaro. "Once everyone had the basics down, we were then able to turn our attention to student engagement and how that would look in an online class." 
The next step was designing courses that could be used as a template and then adapting them for asynchronous teaching. Faculty from the School of Professional Studies (SPS) and Mexico campuses tested the program with a master's level class in Organizational Development and Leadership. The class was taught in English through SPS and in Spanish via the Global Online program. 
Currently, classes are translated from English to Spanish as needed. "The next step," Bottaro shared, "is offering sessions that are taught in Spanish using the faculty in Mexico or San Antonio as presenters. The UIW IT and CIW IT teams are also working to offer continued professional development sessions, web resources and support resources in Spanish." 
As the pair of IT departments continue to seek ways to help faculty members and students have more engaging classrooms, one thing is clear. Over the past two years, UIW and CIW have truly become One Word. 
"It's so nice to have all the campuses on the same page where we're able to collaborate together," said Bottaro. "It's been very fruitful, and I'm excited about what's to come as we keep growing."