UIW Students Celebrate Seventh Annual Ring Ceremony
May 3, 2023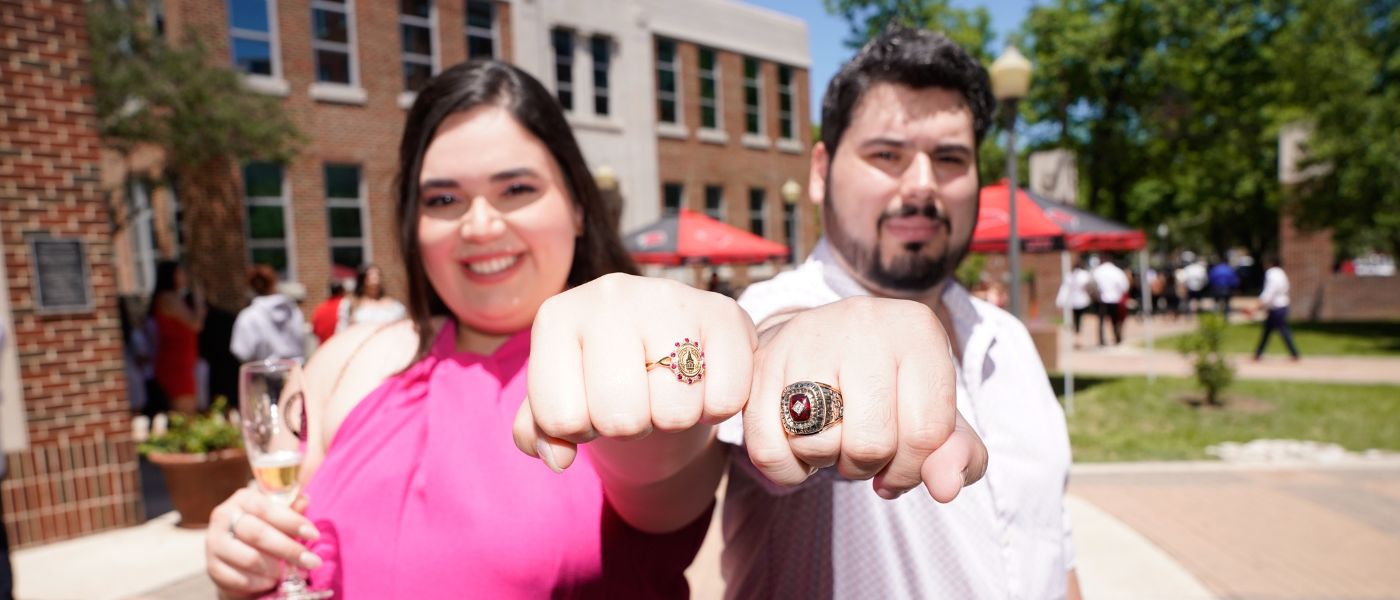 More than 80 Cardinals celebrated the 7th annual Ring Ceremony on a beautiful Sunday afternoon in late spring. The time-honored tradition was held in the Chapel of the Incarnate Word for the first time since the COVID-19 pandemic, paying homage to the Sisters of Charity of the Incarnate Word who founded UIW. Each participant received their ring in the presence of 400 family members and loved ones.
"The annual UIW Ring Ceremony is a once-in-a-lifetime celebration of the achievements of our students and their families" said Senior Director of Alumni Relations, Will Bailey BA '15. "It's a special way to honor a student's journey at UIW in the context of the University's roots and the enduring legacy of the Sisters of Charity of the Incarnate Word."
The prayer service and blessing of the rings was led by Sr. Mary Henry, CCVI. Dr. Thomas M. Evans, UIW president, reminded students of the significance of the ring and the unique college journey they have experienced, particularly given the challenges posed by the pandemic.
The event concluded with a celebratory toast at the Clock Tower, led by Alumni Association President Dr. Christopher Alvarado, a member of the Feik School of Pharmacy's inaugural graduating class of 2010.