Associate Professor Selected for Artificial Intelligence Education Fellowship
May 3, 2023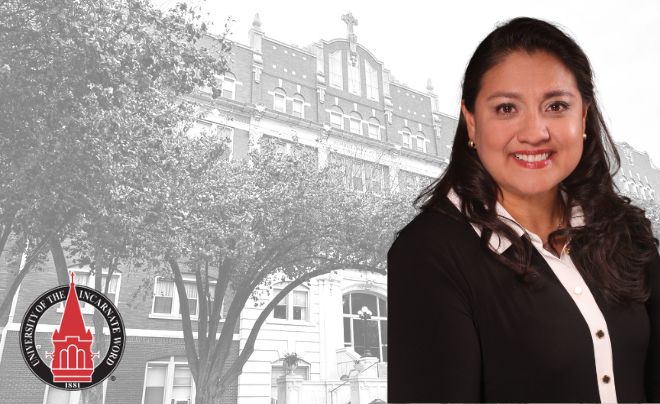 Dr. Lucretia Fraga, associate professor of Teacher Education in the Dreeben School of Education (DSE), has been selected as a 2023 AI Explorations for Education Preparation Programs (EPPs) Faculty Fellow. Artificial Intelligence, or AI, is the simulation of human intelligence by machines, most often computer systems.
"Receiving the inaugural 2023 AI Explorations for EPPs Faculty Fellowship is a tremendous accomplishment that can open doors to exciting opportunities in the field of artificial intelligence," said Dr. Fraga. "This AI fellowship will give me access to resources and support. It will also allow me to explore cutting-edge AI technologies and develop innovative solutions to complex problems. This fellowship provides a unique platform for collaboration with leading AI researchers and industry experts where we can foster new ideas and insights that can drive the field forward."  
Over the next seven months, Fraga will experience approximately 20 hours of specialized professional learning and coaching around AI education for EPPs. During this time, she will learn from leaders in the field, experiment with cutting-edge resources, dig into best practices and emerging research, and more.
The fellows will develop instructional materials that can be used to educate future teachers around the world on transformational learning strategies around AI and science, technology, engineering and mathematics (STEM) education. Fraga and her cohort will present the work at the 2023 International Society for Technology in Education Conference.
"We are thrilled that Dr. Fraga has been selected as part of this esteemed cohort," said Dr. Denise Staudt, dean of DSE. "Dr. Fraga is one of five higher education faculty selected to participate in this eight-month fellowship to learn about and develop materials to support AI education in Educator Preparation Programs. This is quite an honor and holds great potential for our programs in the Dreeben School of Education."
"Dr. Lucretia Fraga is a valued colleague and member of our UIW Teacher Education Department," added Dr. Elda Martinez, director of UIW Teacher Education. "We are proud of her recognition as an AI Explorations for EPPs Faculty Fellow, as she is an established leader in educational technology for teacher preparation."
Fraga shared that the impact of AI for current and future educators is significant and far reaching because it has the potential to transform the way people teach and learn, which would make education more personalized, efficient and engaging. AI will help educators gain better insights into students' learning patterns, preferences and needs.
Through AI, K-12 teachers and higher education faculty will be able to design customized learning experiences that cater to each student's unique strengths and weaknesses. AI will also allow educators to automate certain tasks, such as grading and administrative work, which can allow the teacher to have more time for personalized interactions with their students.
Additionally, AI can enable new forms of learning, such as immersive simulations and virtual reality experiences, which can provide students with hands-on learning opportunities and prepare them for real-world challenges. Overall, added Fraga, "AI has the potential to revolutionize education and make learning more accessible, engaging, and effective for all students and I am excited to be a part of this revolution and opportunity."