UIW Students Earn Awards at NATS Competition
April 13, 2023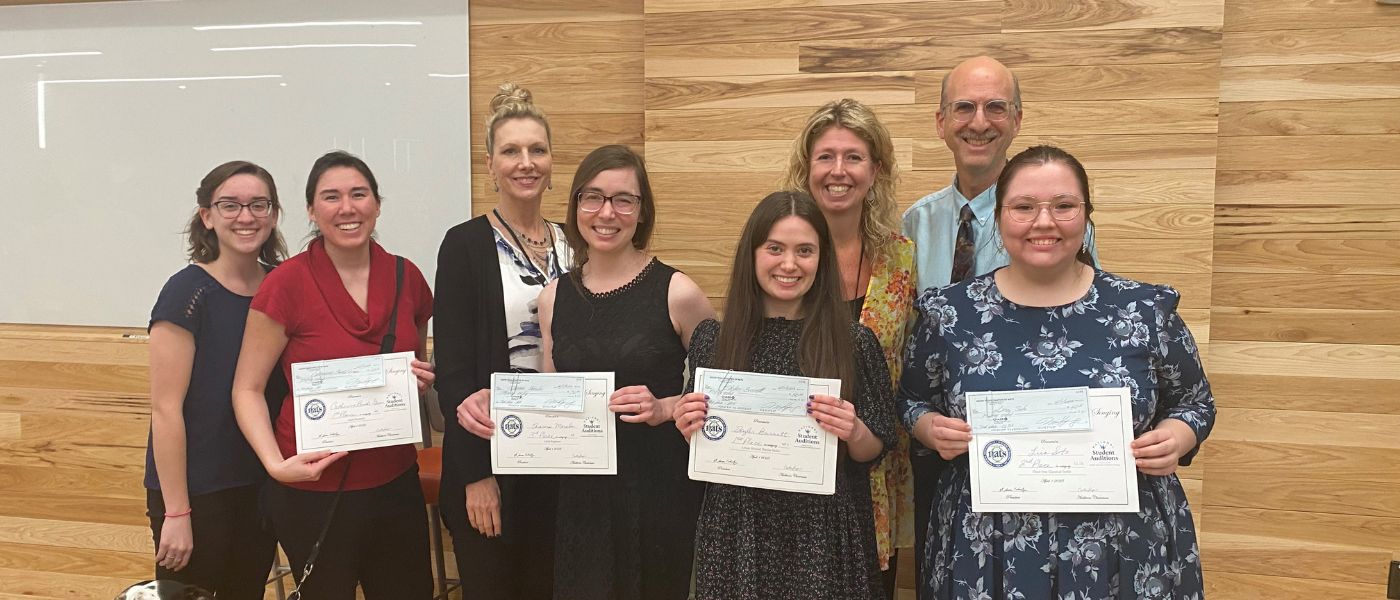 Students of UIW's Department of Music in the College of Humanities, Arts and Social Sciences competed at the annual South Texas Chapter of the National Association of Teachers of Singing (NATS) competition on April 1 in Austin. Of the six UIW students who competed, four earned top three placements.
The South Texas NATS chapter includes institutions as far north as Temple, as far south as Laredo, and as far east as Corpus Christi, and includes schools such as the University of Texas at Austin, San Antonio College, Temple College, Southwestern University, the University of Texas at San Antonio, Texas State University, Texas A&M University Central Texas, Texas A&M University-Kingsville, Texas A&M University-Corpus Christi, the University of Texas Rio Grande Valley, and Del Mar College. The event welcomes a highly competitive pool of auditioners, with approximately 320 students competing in their respective categories this year. Of the number of students who annually compete from UIW, Dr. Orit Eylon, who served as president of the chapter for 2018 through 2020, said, "I have seen the tremendous growth of our UIW students in 10 years."
Students compete in their respective age group and division which is classified by years of applied study. The UIW Music Department voice area competes annually in the regional and chapter auditions. UIW music faculty LaDawn Peterson, Dr. Wayne Davis, and Eylon also served as competition judges for categories in which their students were not competing. Bill Gokelman, professor of music, and Nicole Plaff, UIW music alumnae, served as collaborative pianists for the competition.
UIW students who placed in their respective divisions include:
Catherine Bunde-Green, student of LaDawn Petersen: 1st place, Adult Beginner Division
Shanna Morales, student of Dr. Orit Eylon: 3rd place, Adult Beginner Division
Lisa Soto, student of Dr. Orit Eylon: 2nd place, Level 7A Third-Year Adult Women
Skyler Burnett, student of Dr. Orit Eylon: 1st place, Musical Theatre 5 (lower-level college)
"We are so proud of our hard-working students," shared Eylon. "They worked months to prepare for this competition and their hard work paid off. These students work hard on their repertoire all semester to compete at a regional level with over 13 universities in the State of Texas that include UT Austin and Texas State to earn scholarship money through the NATS organization. I am so proud of their accomplishments and hard work to achieve their performance goals."