UIW Research Week: Challenging the Known
April 20, 2023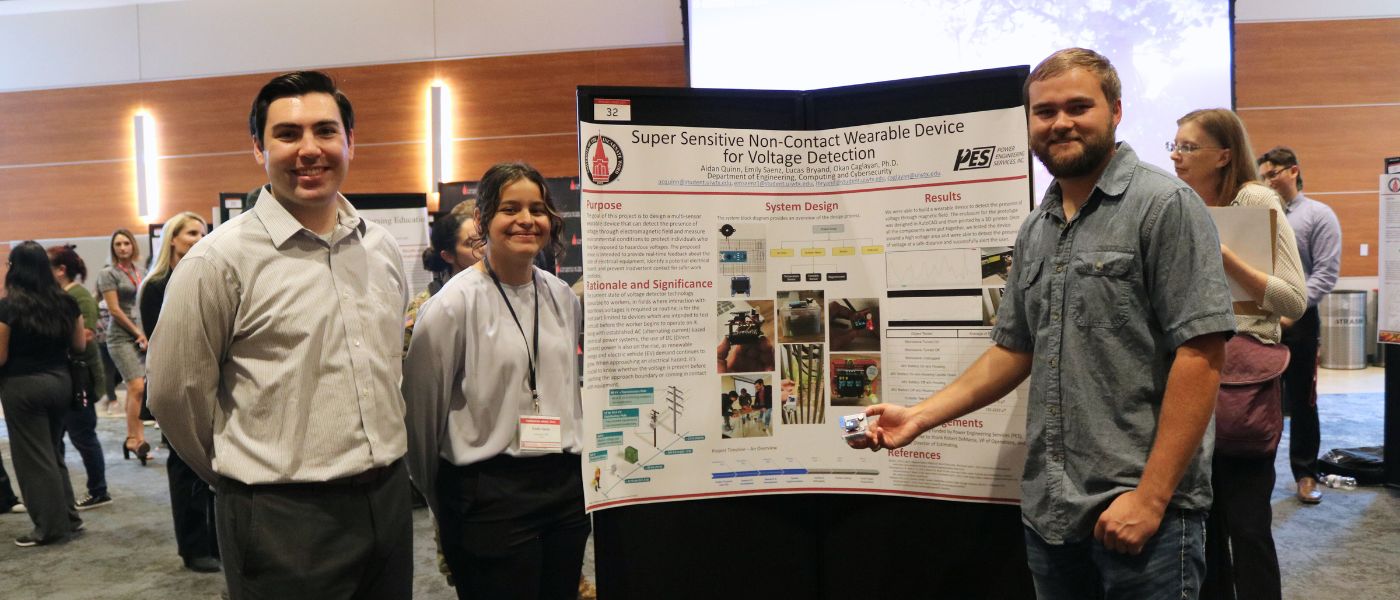 Students and faculty from across UIW participated in the University's annual Research Week, held by the Office of Research and Graduate Studies (ORGS), and the Service Learning and Engaged Scholarship Showcase from April 11-14. This year's theme was "Challenging the Known." The goal of this theme was to show that by challenging what is known, the unknown can be embraced without fear of making mistakes.
The week began with the Service Learning and Engaged Scholarship Showcase. Service is one of UIW's core values, and faculty members are encouraged to utilize service learning, which includes assigning service as part of a course curriculum, to help guide students through reflection to deeper levels of critical analysis, social justice and integration/spirituality.
Research Week then kicked off Tuesday afternoon with poster presentations. Students and faculty from areas such as the School of Osteopathic Medicine (UIWSOM), the School of Mathematics, Science and Engineering (SMSE), the College of Humanities, Arts and Social Sciences (CHASS), and more shared their research.
"I believe that as healthcare providers, or future healthcare providers, we need to have that responsibility with our patients to challenge what we know, make things better, and help them improve their outcomes, especially in rural areas and in medically underserved areas where we lack resources," said Denise Nemeth, a second-year learner at UIWSOM. "By participating here, I'm getting the opportunity to bring awareness to certain issues. Hopefully, it will help a lot of people."
"Research Week is a great way to let others know about the work that students are doing here at UIW, and that we're doing in the engineering school" added Aidan Quinn, a senior Mechanical Engineering student.
Tuesday wrapped up with the announcement of the ORGS Fulbright Student Poster Awards. Erica Poole, a second-year Vision Science student in the Rosenberg School of Optometry, won first place. Senior Ian Manseau of CHASS's Fine Arts department, and senior Austin Wayne, a Biology student from SMSE, were both runners-up.
Wednesday featured podium presentations, highlighted by the 2022-2023 Moody Professors, UIW's Dr. Lee Ann Waltz and Our Lady of the Lake's Dr. Wallis Sanborn. Waltz serves as an assistant professor in the Ila Faye Miller School of Nursing and Health Professions. Sanborn is an assistant professor in OLLU's English, Drama and Mass Communications department.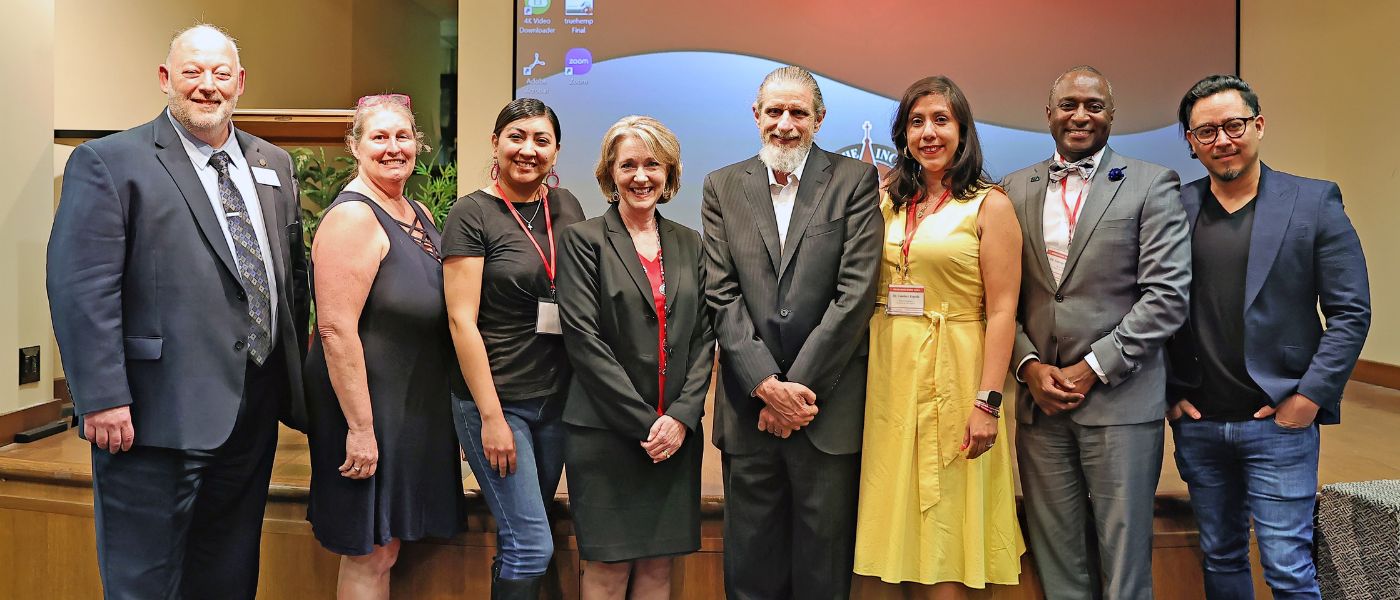 Thursday, presenters from the Dreeben School of Education and the Ila Faye Miller School of Nursing and Health Professions shared their research called, Sembrano Amor: Centering Community Knowledge and Community-Engaged Participatory Action Research.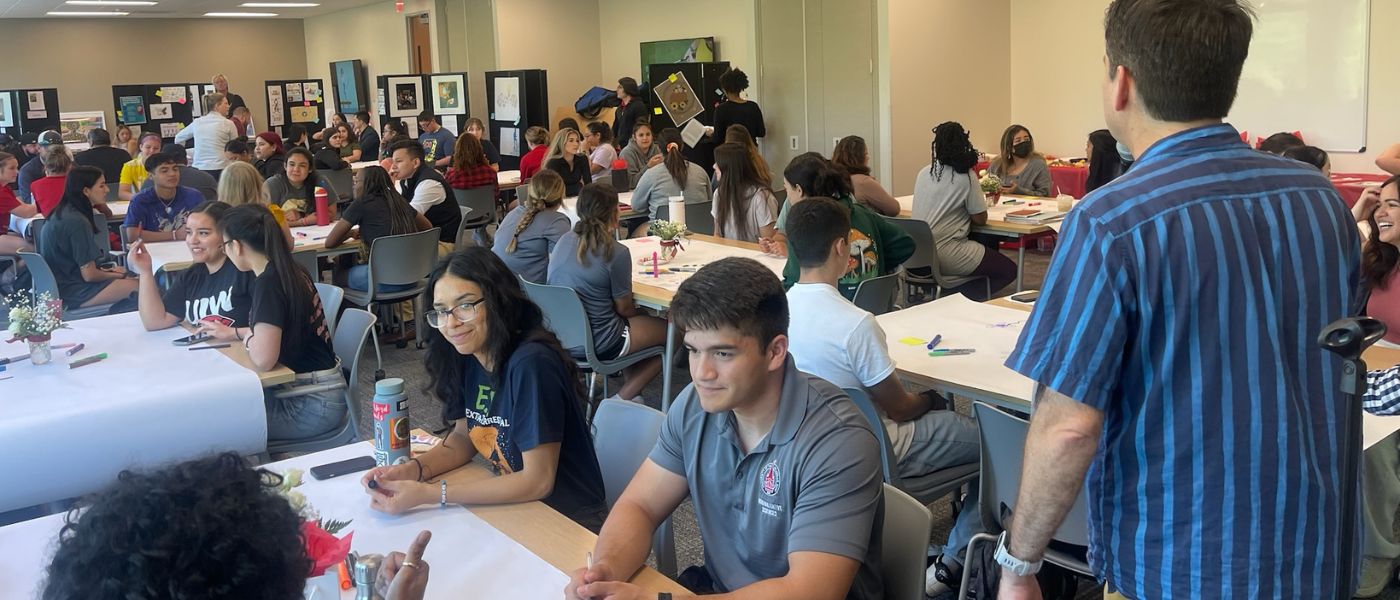 The week closed with the Mission Integration Panels Retreat. Friday included a student panel and a faculty panel, both of which discussed various topics regarding the University Mission's place in the UIW educational experience, such as "Imagining the Ideal University Experience" (student panel) and "Integrating UIW Mission in Pastoral Ministry Courses" (faculty panel). Additional sessions included "Reflecting on Mission Integration with Students" and "Course or Assignment Work Time: Integrating Mission in This Moment." The day ended with a reflection, allowing attendees time to think about the wealth of knowledge that was shared throughout the day.
Overall, the participants enjoyed Research Week and the opportunity to share their knowledge with the community.
"I've loved the opportunity to translate what I've learned in the classroom and in the lab and get to apply that knowledge to something practical as well," shared Leah Sterling, a senior who is majoring in Biology with a minor in Public Health. "It's helped enhance my analytical skills and has made me much more confident leaving undergrad and going to graduate school."
"We participated in Research Week to share our product with different people and to practice putting it into terms where it's interesting for people to understand," said Lucas Bryan, senior in Mechanical Engineering. "We want people to know what kind of research we're doing here at UIW and to show that there is still innovation out there for people to make."
Learn more from the Office of Research and Graduate Studies