UIW Receives $5.2 Million Grant to Help Address Mental Health Needs
April 5, 2023
Grant will be implemented in Partnership with Two School Districts – Southside ISD and South San ISD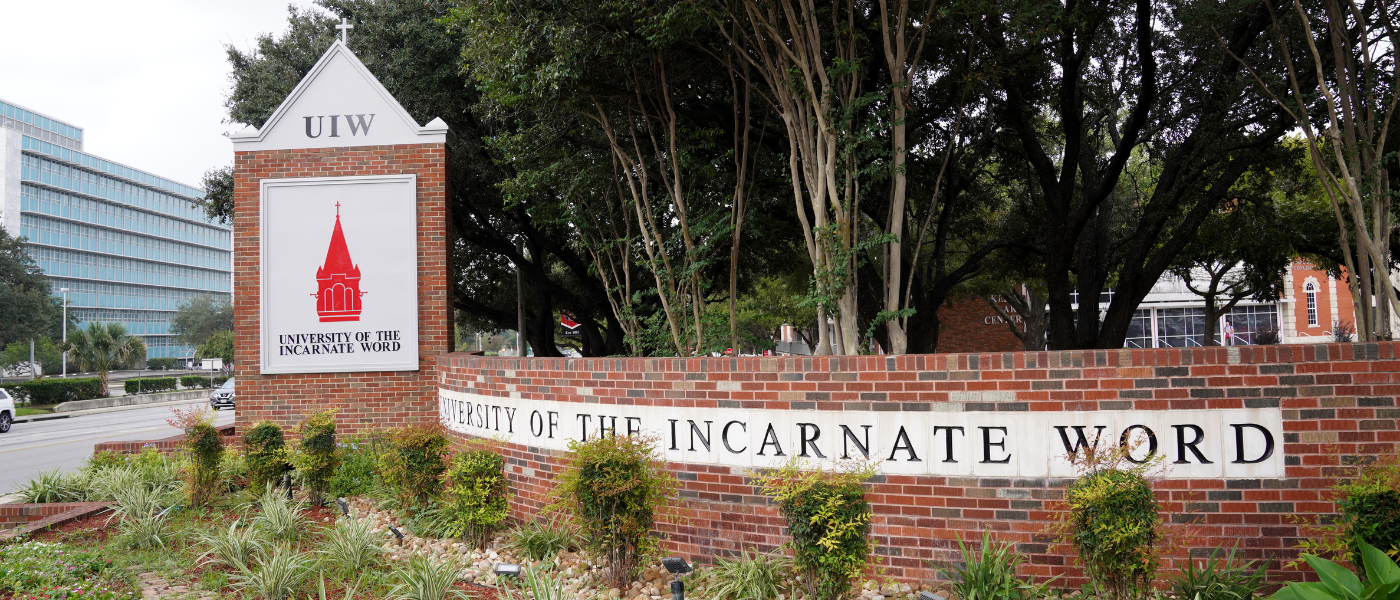 San Antonio - The University of the Incarnate Word Occupational Therapy Doctorate Program (UIW OTD) has received a $5.2 million grant from the U.S. Department of Education under the Mental Health Service Professionals Demonstration Program. The grant will be over $1 million a year for five years.
Specifically, the UIW Occupational Therapy Doctorate Program, in collaboration with the Our Lady of the Lake University School of Psychology (OLLU SP) program, will establish partnerships with Southside Independent School District and South San Independent School District to expand the capacity of the high-need local education agencies to meet the mental health needs of their students through individual and systematic strategies conceptualized from a thorough literature review. These strategies aim to accomplish this goal by increasing the number of mental health providers available, creating evidence-based trainings, providing Multi-Tiered Systems of Support, increasing the number of providers from diverse backgrounds and creating sustainability of the programs after the completion of the grant. A large portion of the grant funding will provide scholarships to UIW OTD and OLLU SP students in exchange for working in the school districts to complete the required training for their education.
In addition, the UIW OTD faculty and grant team made up of Dr. Marcie Campbell, Dr. Monica Clark, Dr. Dailen Castillo, Dr. Jessica Maxwell and Dr. Ruth Ford will assemble a panel of experts that will collaborate with Community Resilience Initiative to create evidence-based trainings with certifications: Trauma Informed Educator certifications for 50 educators in the school districts; Certified Trauma Informed Specialists for 25 graduate-level personnel in the school districts and 80% of UIW OTD and OLLU SP faculty and students. The UIW OTD program and the expert panel will promote trainings for national credentialing for establishing best practices and advancements in mental health care.
"The overarching goal threaded throughout the grant initiatives is to increase the capacity of Southside ISD and South San Antonio ISD to meet the mental health needs of students," says Dr. Marcie Campbell, UIW assistant professor and principal investigator. The grant proposal elaborates, "the mental health needs of children and youth in the public education system are essential topics for national discussion as awareness of the effects of the COVID-19 pandemic and school shootings continue to dominate the minds of many concerned citizens, educators and parents. Addressing mental health needs is vital for the public education system; however, many local education agencies confront challenges in meeting the needs of the students. In Texas, as well as nationally, there is a critical shortage of mental health professionals in public schools. Additionally, training in trauma informed practices and mental health considerations for educators and other professionals in the schools is minimal. The goal of the grant is to increase the ability of these school districts to provide more mental health providers and to equip the educators and personnel with streamlined quality training."
Occupational therapy encompasses the assessment and treatment of people with physical, mental or cognitive needs - to develop, recover or maintain the skills needed for occupations, meaning activities that occupy your time. According to the grant team, there are many who do not understand that occupational therapists are mental health providers. Occupational therapy has a long-documented history of substantial and diverse evidence for mental health practice. Occupational therapists are well-equipped to address the mental health needs of students by educating and equipping teachers and personnel, and by providing evidence-based intervention to students to promote participation in their education.
Dr. Ruth Ford, OTD Program Director, states, "our initiatives align with the American Occupational Therapy Association's vision to prepare occupational therapy students to address mental health needs across the nation. Through this grant, UIW OTD students will have fieldwork and capstone opportunities to impact the lives of school-aged students. National certification in Trauma Informed Care will prepare professionals to meet the growing needs of mental health within schools."
"This grant elevates the understanding of the vital role occupational therapists have in providing mental health services while also exemplifying the UIW Mission and commitment to serving surrounding communities," Campbell explains.
"This grant is a great example of interinstitutional and interprofessional collaboration to meet an identified community need," concludes Dr. Caroline Goulet, associate provost, Health Professions. "I could not be any prouder of our new occupational therapy faculty for being awarded this grant while developing a brand-new curriculum. That is quite an accomplishment that will be of great benefit to both the community and our future occupational therapy students."