UIW Professor Discusses Medical Tourism and Pet Medical Tourism
April 20, 2023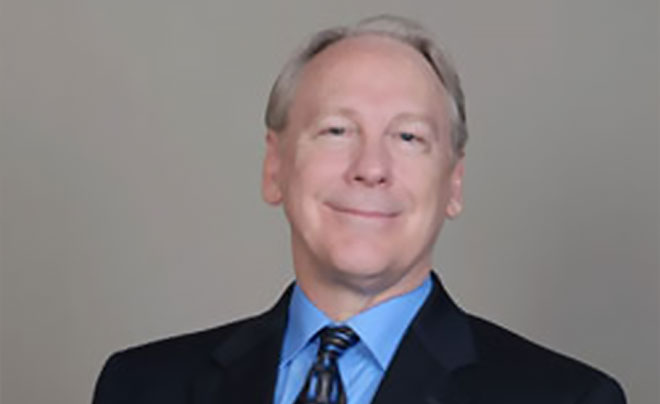 UIW's Dr. David Vequist, professor of Management in the H-E-B School of Business and Health Professions and director of the UIW Center for Medical Tourism Research, is a nationally known expert in medical tourism. He has been featured in USA Today, The New York Times and more. Recently, we caught up with him to discuss the latest phenomenon in medical tourism - pet medical tourism.
Q: Can you please provide a brief overview of what medical tourism is?
A: Medical tourism, also called 'health tourism' and sometimes 'medical travel,' is the fast-growing trend of people seeking healthcare procedures across domestic and international borders. This includes examples like people from the Rio Grande Valley in Texas going across the Mexican border for dental care, people traveling from across the world to Korea for cosmetic surgery to look more like their favorite K-pop star, consumers accessing pharmaceuticals like Ozempic from Canadian pharmacies because of lack of availability and price differences in their country, and/or flying to Germany for advanced stem cell or cancer treatments. Basically, it is patient consumerism growing in the healthcare industry as it has in almost every other industry worldwide. Most of this growth is due to more information being posted on the internet leading to increasing amounts of health-seeking behaviors outside of their home region.
Q: Why is medical tourism an important topic for the public?
A: Several reasons that correlate very well with the Mission of UIW. For one, this is a trend that helps many low-income people to be able to access the healthcare they need at the price they can pay - or a free market system of service to those who need it. Secondly, healthcare across borders tends to lead to more innovation in the industry, leading to more creative ways to meet peoples' basic health needs based on consumer preferences. And, the Center for Medical Tourism Research (CMTR) is committed to understanding this multi-billion-dollar industry worldwide in order to reveal the truths and create educational opportunities to make these truths better known. Finally, as many in the UIW community know, the CMTR has brought millions of people across the globe awareness, just in the last month alone, of our wonderful university through recent articles, mentions, and interviews on CNN, The New York Times, The Washington Post, NPR, CBS Evening News, and many more media publications.
Q: People are now including vet trips under the "medical tourism" umbrella. Can you speak about why that is and if you see that trend continuing?
A: Pet vet tourism is a new area of research in the CMTR. Traveling down to Tijuana, Mexico, I saw a large banner written in English, facing the San Diego side, displayed on the exterior of a Mexican hospital advertising veterinary visits to people in the U.S. After exploring it a little more, I found it was a fast-growing issue that was caused by more Americans adopting animals during the pandemic, increases in supply chain and wage inflation costs, a slight decline in the ratio of veterinarians in the U.S. (for small animals) compared to the total number of the population leading to more health arbitrage to Mexico for pet owners. This consequently just got picked up by a USA Today reporter who has used our research for other stories in the past .
Q: Is pet vet tourism primarily happening between the U.S. and Mexico, or is this a worldwide phenomenon?
A: There doesn't appear to be any evidence of similar trends right now anywhere else. I suspect this is a fairly unique situation in the U.S. based on the relatively new - historically speaking - idea of 'fur babies' and the change in attitudes about how much people are willing to spend on animal care. It may also have its roots in the fact that more young people are delaying having children and treating their pets as their kids.
Q: Is there anything else you would like people to know about medical or vet medical tourism?
A: There does not appear to be a slowing of this patient consumerism either domestically or internationally. Even government investments in healthcare programs around the world have not led to decreases in health tourism. It appears to be driven by increases in technology, globalization, and human migration, and likely will continue to increase into the future. I am very proud that the premier research center was founded here at UIW and continues to bring interest in our Mission.
Learn more about the UIW Center for Medical Tourism Research