April 11, 2023
UIW Alumnus and Founder of Rangel Renewables Presentation Open to Public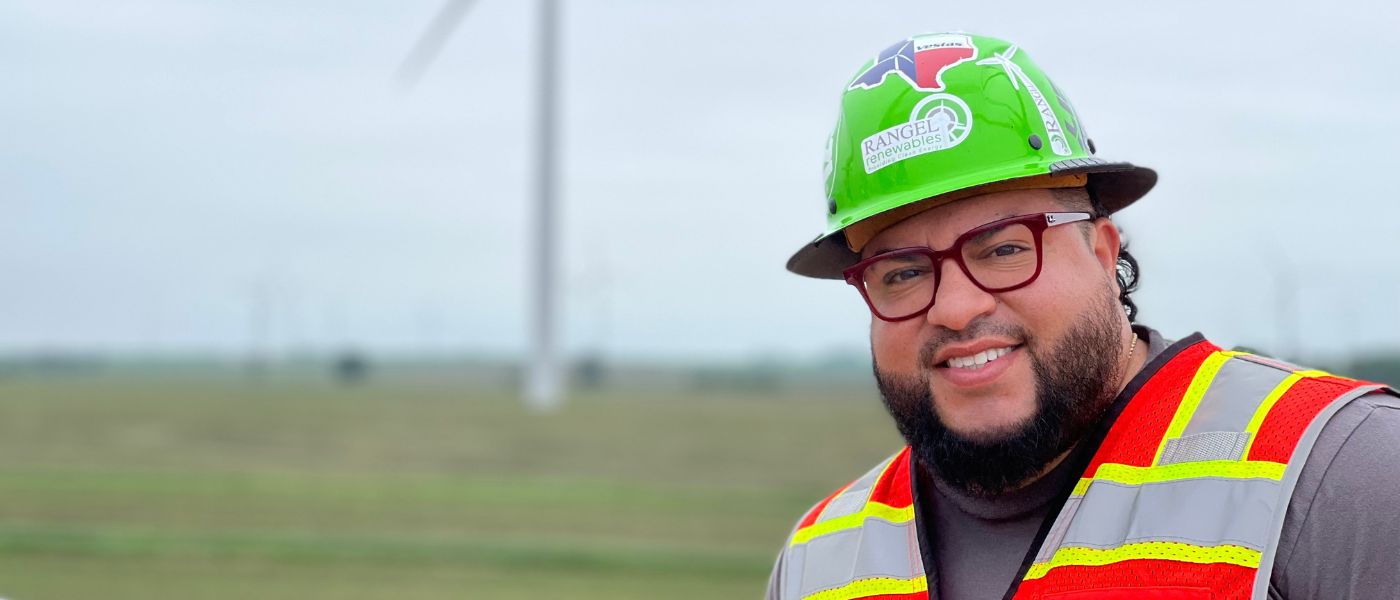 Wonder what it takes to open a business? UIW alumnus Josh Rangel, '13, founder, president and CEO of Rangel Renewables, will share his secrets for setting goals, creating a business plan of action, and setting a company up for success during a presentation at 4:30 p.m. Tuesday, April 18, in the Mabee Library's Watson Auditorium. The event is free and open to the public. Register here.
During Rangel's presentation, "Business Reality vs Business Dreamality - Which are you?", the former UIW men's golf student-athlete will discuss what to anticipate when entering niche business markets. As the founder of Rangel Renewables, a top wind installation energy company in the U.S., Rangel will highlight his experiences.
"Josh is an ideal speaker for UIW students, including athletes, Business students, Sustainability Studies students, and more," shared Dr. Ben Miele, associate professor of English and Coordinator of Sustainability Studies at UIW. "His experience and successes are of utmost relevance to students interested in careers that will be successful and spiritually fulfilling."
Rangel Renewables is the first Hispanic-owned wind energy company in the U.S. Miele shared that 2023 is "full of promise for exponential growth in renewable energy" and noted the timing of Rangel's speaking engagement is significant because April is not only Earth Month, but also American Clean Power Week.
In addition to Rangel Renewables, the San Antonio native has worked for Spencer-Odgen Energy and recently founded King Heavy Lift, which specializes in heavy lift cranes and rigging. He is excited to return to UIW to share how he learned about the wind energy industry and leveraging a business position to gain positive traction long-term.
"I'm looking forward to the opportunity to provide insight and knowledge to the future generation," shared Rangel. "It's an honor to present at the university I graduated from. It's those same seats I sat in dreaming and working hard to start my own business. My hope is to provide inspiration to the individuals in attendance."
Miele is also excited for the event and looks forward to hearing Rangel's story. He knows the impact a guest speaker can have on students and employees alike, and he hopes the UIW community and beyond learn from Rangel's experiences.
"I hope students and community members can hear in Josh's story a narrative about hope, determination, and innovative thinking," added Miele. "We are in a unique moment, poised between climate crisis and a renewable energy boom. We need to hear narratives that break from what is conventionally assumed about our future and that can inspire the next generation to have faith in their future."