UIW International Arts Festival is Open to Community
March 23, 2023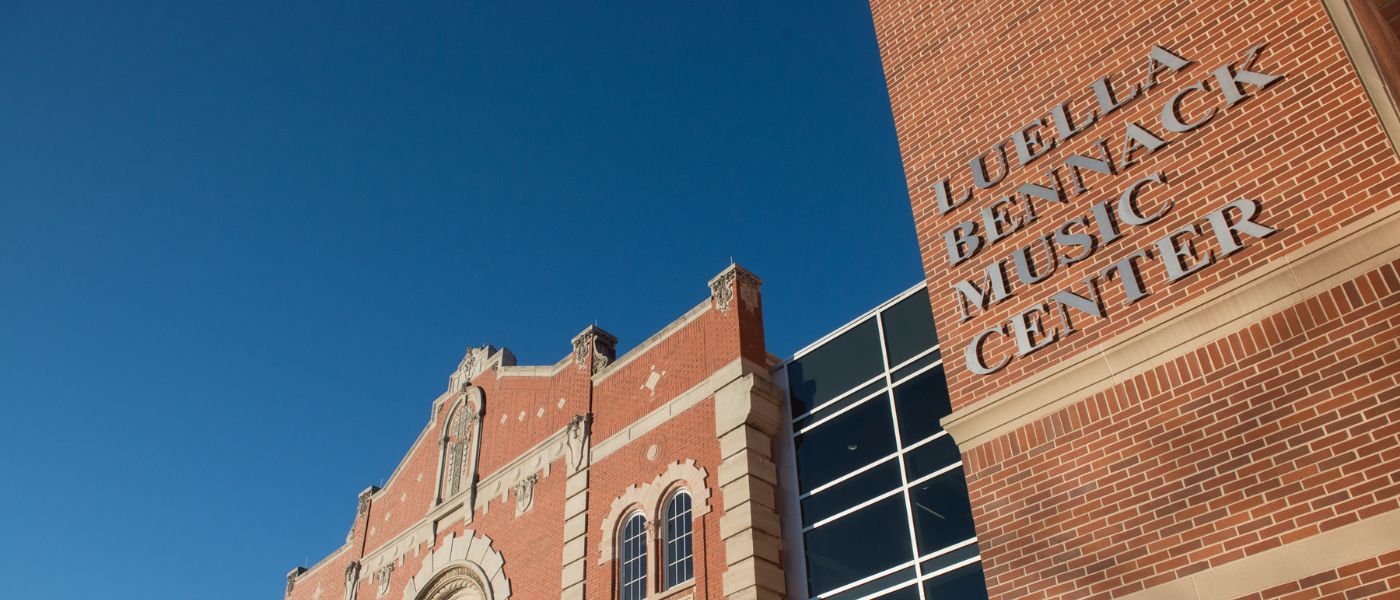 Does an evening of music, food and dance sound exciting? Throw in a little international flair and the UIW International Arts Festival, scheduled for Saturday, March 25, promises to be a good time for all. The event, hosted by the UIW College of Humanities, Arts and Social Sciences (CHASS) from 5-9 p.m. at the Luella Bennack Music Center, is free and open to the public.
"One of the first things our dean of CHASS, Dr. Javier Clavere said when he came to UIW last summer was that he wanted to launch an arts festival as a way to bring attention to the extraordinary things our students and faculty do and as way to connect them to the larger, even international community of artists," shared Associate Dean of CHASS and Professor of Music Dr. Kevin Salfen.
The Department of Music already had plans to invite Chicago-based saxophone quartet ~Nois (pronounced "noise"). Then Clavere, who has experience as a concert pianist and is originally from Argentina, offered to perform a "tango set" with his wife and piano duo partner Lindsay Clavere. From there, the event continued to grow and expand its international theme.
"From the Indian subcontinent to Chicago, from Argentina to South Texas – we're bringing together great performers from around the world and from our own great city for an exciting afternoon and evening," added Salfen. "Ultimately, people can expect a feast for the senses!"
Salfen noted that the diversity of the festival is "one of its most exciting features" and will impact the cuisine, as well. Attendees can enjoy everything from samosas and tikka masala skewers to deep dish pizza bites and mini-sliders as the menu will feature foods that connect to the cultures represented at the festival.
Salfen added, "to give just two examples of different cultures, our own Dr. Lopita Nath, chair of the UIW Department of History, also studies and teaches kathak, a traditional Indian dance form, and she'll be sharing the stage with other dancers and musicians to perform some traditional pieces as well as some exciting surprises. We're also thrilled to host Texas State University's award-winning ensemble Mariachi Nueva Generación, under the direction of Dr. Adolfo Estrada, to play a program reflecting our own rich regional history."
At the International Arts Festival, CHASS wanted to balance invited groups with UIW talent. However, even some of the invited talent still have UIW ties.
"~Nois is based in Chicago. Their program features pieces by members of the Composers Alliance of San Antonio, including UIW faculty members Dr. Ken Metz and myself," said Salfen. "~Nois first contacted us, however, because of our alumnus, Darian Donovan Thomas, now a very successful composer and performer based in Manhattan, whose piece Sun Thrower is the first on ~Nois's program."
Attendees can be part of history by participating in UIW's inaugural International Arts Festival. But more than that, shared Salfen, it is important that people can connect in person again.
"The best reason to attend, which seems more important to me than ever, having gone through the COVID-19 era, is to remind ourselves how rejuvenating it is to be in the same room with great performers. They can open new worlds to us. At the same time, they are human beings, just like us, and the festival format gives people the opportunity to interact with them and with each other."