UIW Hosts Annual Health and Wellness Fair
March 3, 2023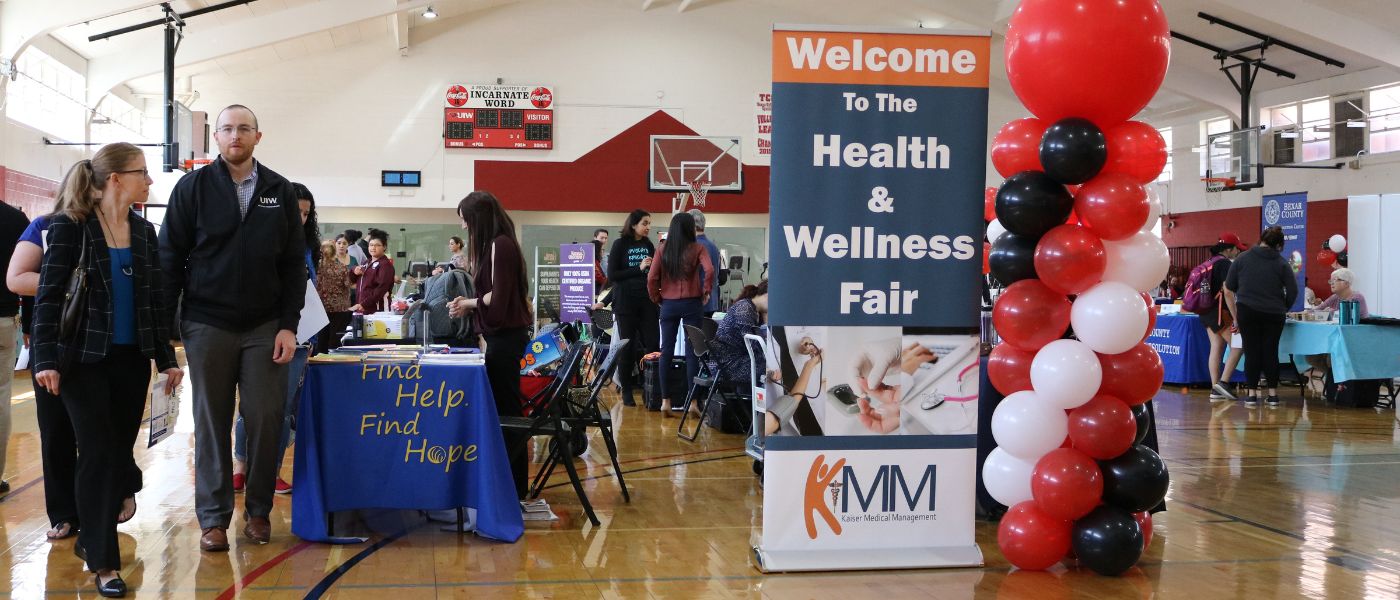 For more than 10 years, the Sports and Wellness Department's Employee and Student Wellness Programs, in collaboration with other UIW departments, has hosted the Annual Health and Wellness Fair. This year, the event is from 11 a.m.-2 p.m. Wednesday, March 8, at the UIW Wellness Center on the Broadway campus. It is free and open to the public. 
The fair will host more than 40 vendors promoting healthy lifestyles and administering basic biometric screenings. Additionally, for the first time in the event's history, it will also feature a farmer's market promoting locally raised fresh fruits and vegetables, as well as sustainability.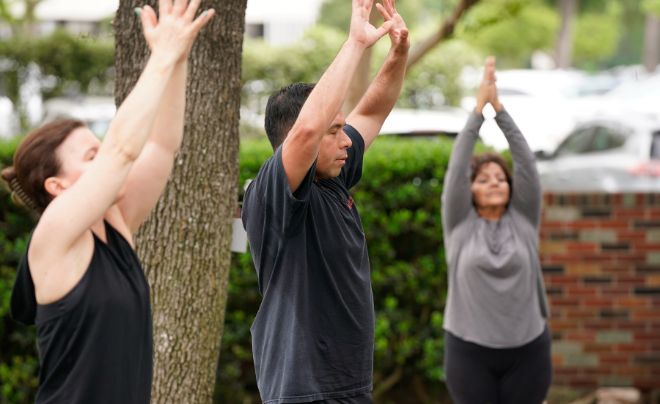 Director of Sports and Wellness Scott LeBlanc shared that the purpose of this fair is to "enlighten the community" on the seven dimensions of wellness, including emotional, physical, social, environmental, occupational, spiritual and intellectual wellness. He noted that many times, people think about only one or two of these dimensions as "wellness."
"Our goal is to help educate the public on all dimensions and how they are interrelated," shared LeBlanc. "It is not enough to solely focus on your physical or nutritional wellness. Taking a holistic approach to address a balance among all the dimensions is much more conducive to one's overall wellness than solely focusing on only one dimension."
LeBlanc was excited when Assistant Director of Sports and Wellness Erin Galloway suggested adding the Farmer's Market this year, noting that she thinks creatively and has come up with innovative ways to make the fair more inclusive and interactive.
"The Health and Wellness Fair is a great opportunity to learn about all of the exciting programs available at UIW, and including the farmer's market this year is an added bonus," shared LeBlanc. "When Erin suggested it, I knew it would fit well with the purpose of the event.
"Health and wellness is a lifelong journey, intertwined with challenges and accomplishments," said LeBlanc. "We hope that the UIW Health and Wellness Fair will be an inspiration and catalyst for the community to refocus on their individual health and wellness journey."
The event is sponsored by UIW Sports and Wellness, UIW Employee Wellness, UIW Student Wellness and UIW Human Resources.