March 9, 2023
Each year, the UIW Ila Faye Miller School of Nursing and Health Professions (SNHP) gathers for the Sr. Margaret Mary (Lucilla), CCVI Nursing Lecture. On Tuesday, March 7, Delia G. Meyer, PhD, RN, CE, assistant professor in SNHP, served as the keynote speaker for the 2023 lecture, sharing a presentation titled "'You're Your Own Child's Doctor': Mexican American Parents' Experiences with Asthma." Nursing students, licensed nurses, healthcare professionals, faculty and distinguished guests attended the event.
"The endowed lecture series provides opportunities for nurses to share significant research with implications for practice to improve patient outcomes," shared Meyer. "This year's presentation was well received with active participation from the audience."
During the event, Meyer explored Mexican American parents' experience with asthma. Her research aim was "to provide a description of the experiences of Mexican American parents' with their sons' asthma and asthma exacerbations," while the goal of the study was to examine the needs of the population and identify resources to help manage asthma, because there has been an increase in asthma prevalence. For Meyers, this research topic came out of a place of love and wanting to help her community.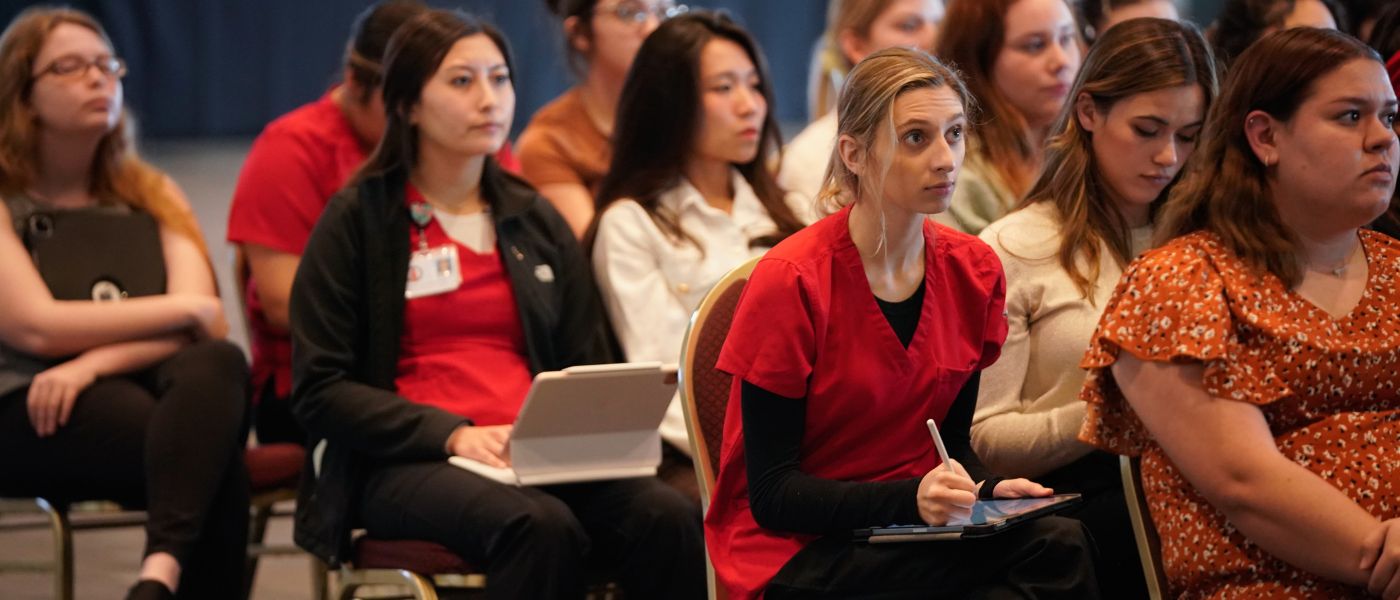 "My quest for understanding of what happened with a relative who died due to asthma, as well as my involvement in community groups concerned about children's health and welfare in the San Antonio area led me to conclude that Mexican American families, in particular, did not seem to have the information they needed to care for asthmatic children," said Meyer. "This research study was one outcome of my quest for answers; it explored the experiences of Mexican American caregivers who have dealt with their male child's asthma exacerbation."
The Sr. Margaret Mary (Lucilla), CCVI Nursing Lecture is endowed by Major and Mrs. Andrew Rankin (dec.). Sr. Mary Margaret was a favorite Nursing instructor of his, and the lecture honors her memory, legacy, and the positive impact made on his nursing career.
The topic for the annual lecture rotates between maternal health and pediatric health. The speaker is identified as someone who exemplifies nursing excellence and presents research that adds to the body of knowledge of nursing science with implications for evidence-based practice.