Learning to Make the Pitch
March 9, 2023
Students learn about entrepreneurship through acquisition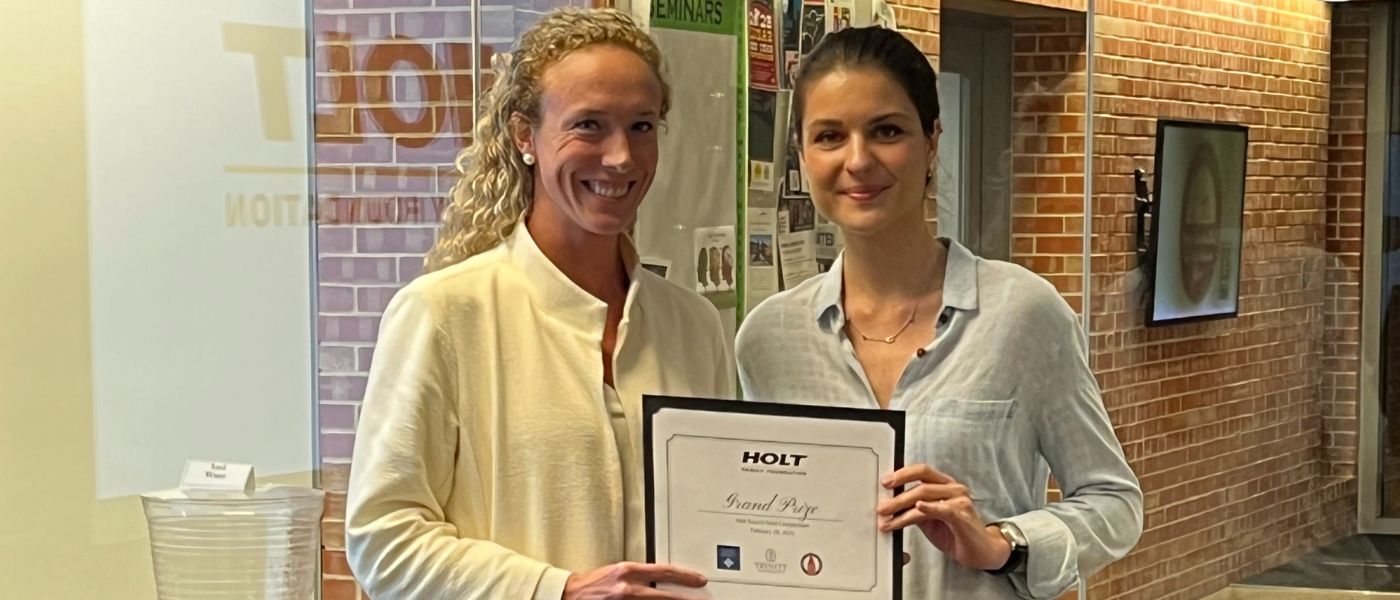 Night classes are not uncommon for students in college, but the night class UIW Business student Ekaterina Lebedina recently took looked different from most other courses. The course, Search Funding Competition: Entrepreneurship Through Acquisition, was an inter-university class with students and professors from UIW, Trinity University and St. Mary's University.
Funded by the HOLT Family Foundation, the eight-week course was led by UIW's coordinator of Finance Dr. Jose Moreno, Trinity's Entrepreneur-In-Residence and adjunct professor of Entrepreneurship David Girault, and St. Mary's associate professor of Management (Entrepreneurship and Innovation) Dr. Sergio Palacios. Although this course was open to all students at the trio of universities, those selected for the course went through an application process that included a letter of interest explaining why they wanted to participate.
Over the course, Lebedina learned how to become an entrepreneur without "starting from scratch." Moreno noted that this is how the experiential course differentiated from UIW's Venture Capital and Innovation courses.
"In contrast to conventional undergraduate and graduate entrepreneurship programming, this course provided a path to entrepreneurship through purchasing and growing an existing small business," said Moreno. "Students learn the process of searching, identifying and evaluating a target business for purchase."
"The course was instrumental in equipping me with essential insights that are crucial for anyone intending to acquire a business," added Lebedina. "The course comprehensively covered a wide range of topics, which have significantly strengthened my confidence in navigating the acquisition process of the identified prospect."
The class culminated with a pitch presentation where three external judges evaluated the purchase proposals. Meg Paulus (partner at HOLT Ventures), Beki Hutchinson (senior vice president of Human Resources at HOLT CAT) and John Mcllroy (Dealmaker Wealth Society) served as guest judges. Two students from St. Mary's, three from UIW and four from Trinity made final presentations.
Lebedina, who won the final competition, proposed an acquisition of a lender-owned midscale hotel in the Dallas area. She selected this pitch based on her "extensive knowledge in the hospitality sector," noting that she has a Bachelor of Science degree in Hospitality Management and practical experience in the field. Once she decided to focus on the hospitality industry, she began looking for target prospects, specifically hotels, until she found a promising business. 
"The experience I acquired during the program provided me with a profound understanding of the entrepreneurial business acquisition environment, further stimulating my desire to enhance my competencies in this field and to deliver more compelling pitches in the future," said Lebedina.
Lebedina expressed her gratitude to the HOLT Family Foundation for the opportunity to participate in the competition. She was also grateful to the course's teachers for their "invaluable support and guidance" as they taught the class the process of pitching ideas to investors.
"I felt I was better equipped to negotiate a fair price, identify potential issues and risks, and make informed decisions during the final pitch," said Lebedina. "Overall, the course was highly informative, offering the skills and knowledge required to excel as a search fund entrepreneur and to be able to successfully close real deals in the future."