UIWSOM Learner Hosts Vascular Surgery Workshop
February 9, 2023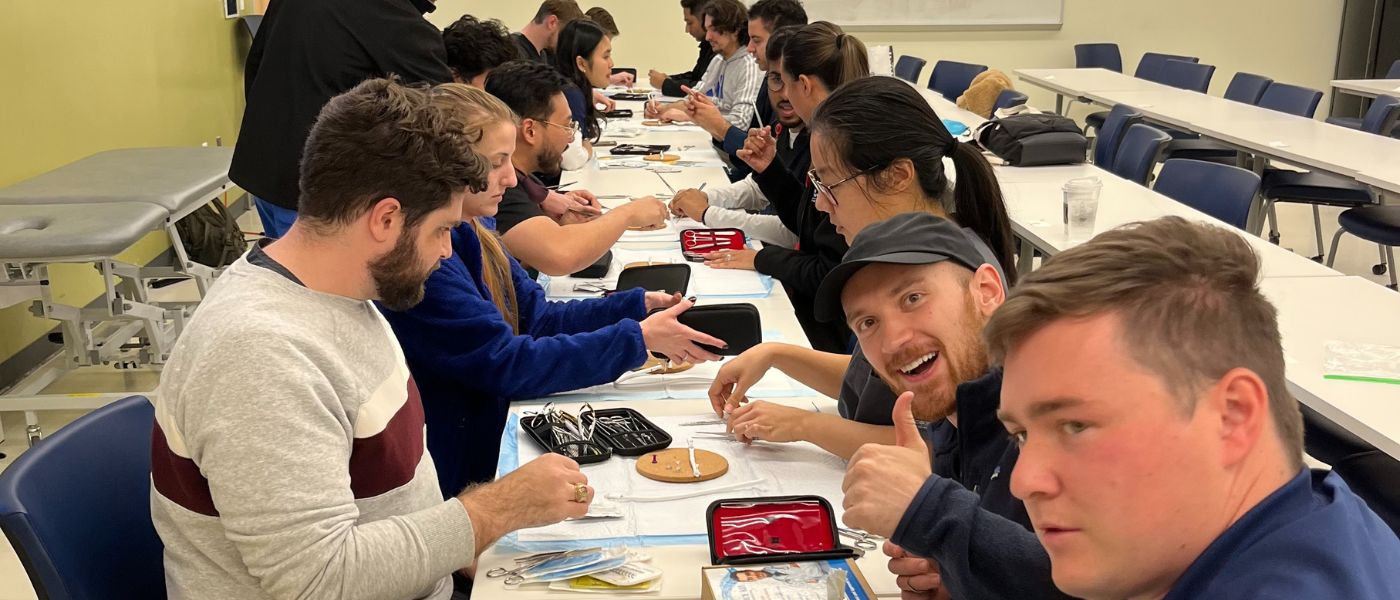 During January, many people look to set goals, make resolutions or try new things, and Greg Williams, a second-year learner at the University of the Incarnate Word School of Osteopathic Medicine (UIWSOM) was no different. He set a goal of holding a workshop that would introduce first- and second-year UIWSOM learners to the field of vascular surgery. On Jan. 26, Williams met his goal, collaborating with Dr. Kevin Engledow, DO of UT Health San Antonio (UTHSA) to host the first anastomoses vascular surgery workshop at UIWSOM. Le Maitre Vascular, a company dedicated to manufacturing devices to prevent or treat peripheral vascular disease, provided the supplies for the workshop.
"When I got back from winter break, I reached out to some of my contacts in the area, primarily some people at UT Health, because I wanted to help UIWSOM students learn what you do as a vascular surgeon and learn some surgical skills," said Williams. "I didn't know what vascular surgery was until last summer. I don't think a lot of people know what it is. But when you learn about it, it's phenomenally interesting."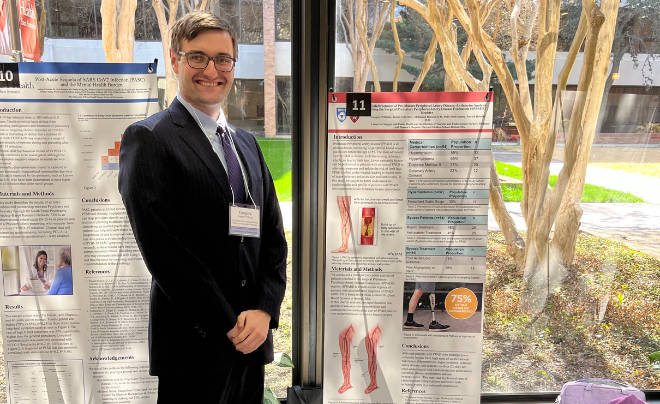 After his first year of medical school, Williams returned to his hometown of Boston and spent Summer 2022 working on a research project at Brigham and Women's Hospital. Here, he learned about vascular surgery, including anastomoses, a procedure that is used to bypass a blocked artery and allow blood to flow to an organ or muscle. This is where he fell in love with that particular field of medicine.
He took that knowledge and started networking with doctors in the San Antonio area who work in vascular surgery, including Engledow and Dr. Lori Pounds, both of whom work at UTHSA. From there, he met students at UTHSA who are also interested in vascular surgery. These students have hosted workshops similar to what Williams was hoping to have for UIWSOM and were instrumental in helping him know how to plan the event.
The anastomoses vascular surgery workshop was open primarily to first- and second-year learners and proved to be very popular. Williams shared that the workshop was a great introduction to the field of vascular surgery, but it was also good for the learners to practice general surgery procedures, like suturing.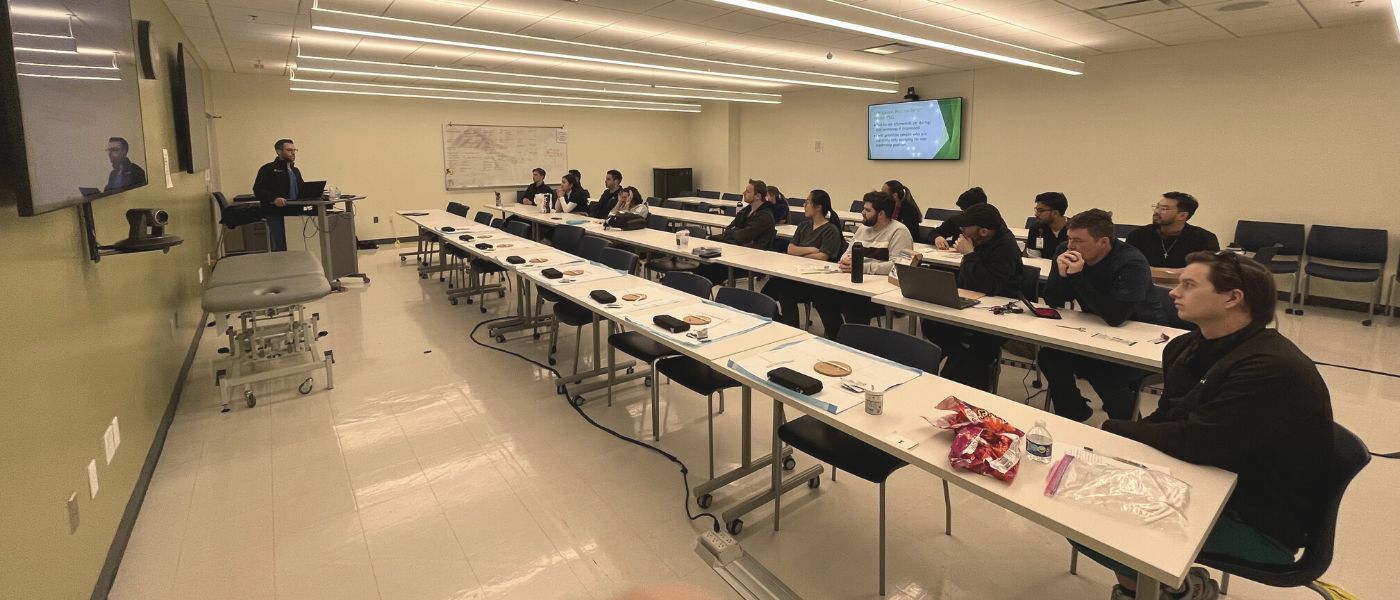 "It was interesting, because I created a registration form and sent it in a group message to the classes of 2025 and 2026, and it filled up completely within about five minutes," said Williams. "UIWSOM has general surgery workshops roughly once a month, but those fill up very quickly, and for the most part you are practicing the same things. This was kind of a change in direction to a more specific surgery technique, and everyone seemed to enjoy it."
The timing of the workshop was perfect for Williams, who will become increasingly busier over the next year as he prepares for his exams at UIWSOM and then studies for the United States Medical Licensing Examination. During the workshop, five first-year learners seemed particularly interested in continuing to learn about this new field of medicine, so Williams connected them with Engledow and some of the UTHSA students. He hopes they will be able to host additional workshops to help more learners explore this field.
"I entered medical school wanting to serve underserved populations, but not knowing specifically what field of medicine that would be in," said Williams. "Now, I'm glad I was able to share my fascination with vascular surgery with other UIWSOM learners, and I hope they continue to want to learn more about the field as they grow in their medical practice, too."