UIW Sustainability Advisory Board, Ettling Center and Athletics Partner for Green Game
February 17, 2023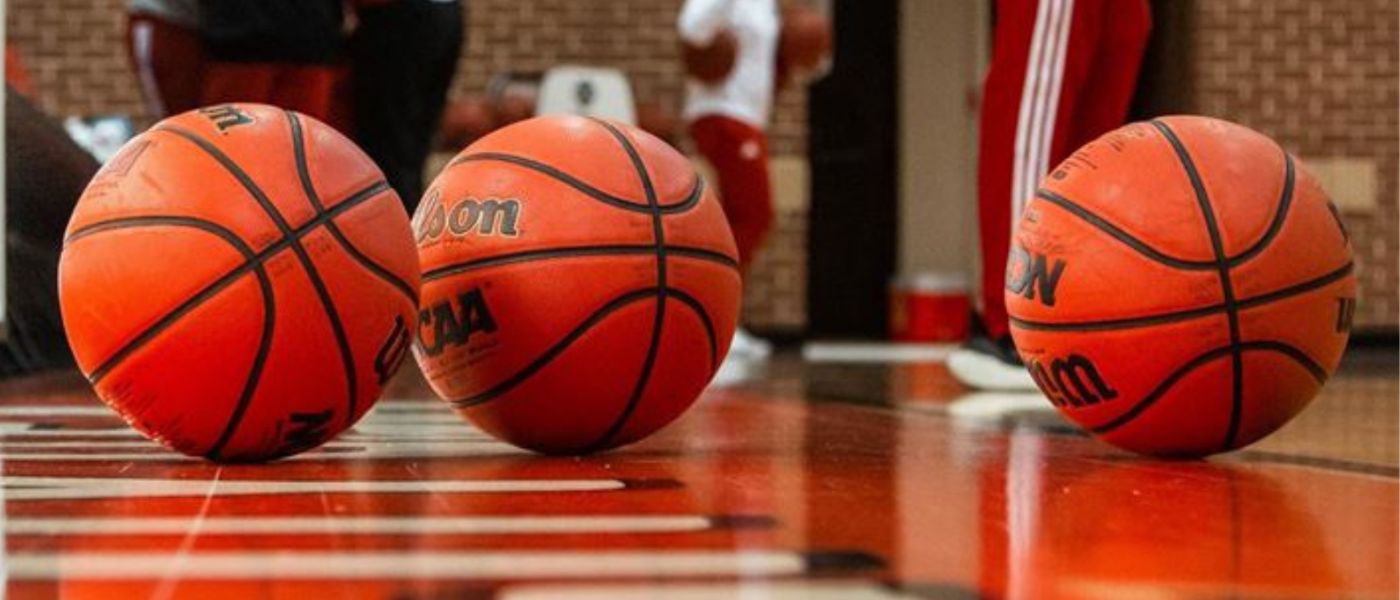 As part of the University of the Incarnate Word's participation in the national Campus Race 2 Zero Waste competition, the University's Sustainability Advisory Board, Ettling Center, and Athletics Department will host a GameDay Basketball challenge during the UIW men's and women's basketball doubleheader Thursday, Feb. 23. As part of the challenge, UIW will compete against other participating schools to achieve the highest recycling and waste diversion rates in a home basketball game. The women's game begins at 5:30 p.m. and the men's game is scheduled for 7:30 p.m.
One prominent feature of this GameDay Basketball 2023 event is that it will coincide with UIW Athletics' Pink Game to honor the contributions of female visionaries to the environmental justice movement. Pregame and in-game announcements will highlight communities and individuals who have taken bold climate action and advocated for the rights of everyone to live in a safe and healthy environment.
"It is important for our women's basketball program to make the Pink Game an annual tradition," shared head coach Jeff Dow. "Nationwide there is a concerted effort at this time of year in the women's basketball community to raise awareness and provide education about breast cancer. On a personal level I had the opportunity to work alongside a friend and loyal supporter of our program for five years at a previous institution, who also happened to be a breast cancer survivor. We worked together to fundraise for breast cancer research and provide resources for breast cancer patients. We hope our UIW's women's basketball program can do our part not only to increase awareness but also acknowledge survivors and loved ones that were lost to this disease."
Campus Race 2 Zero Waste encourages colleges and universities to reduce waste and increase recycling and composting through friendly competition. UIW won the per-capita waste diversion category for GameDay Basketball in 2022 and plans to build on that success this year.  
"When we gamify recycling and composting, we find that people are quite amenable to reducing the waste stream," said Dr. Benjamin Miele, chair of the Sustainability Advisory Board, coordinator of the Sustainability Studies concentration and associate professor of English at UIW. "At this game, student volunteers will co-locate bins for organics (including paper products) and recyclables (such as plastics and aluminum cans). Fans will have the opportunity to answer sustainability-based trivia questions, which will have various prizes available for those who get correct answers.
"Raising awareness of the reality of environmental justice can draw people together, regardless of background, academic status, culture, or belief system," contributed Miele. "Ideally, the small steps taken at each GameDay Basketball event can have ripple effects for attendees to see the links between environmental justice and racial justice, economic justice and social justice – and then take a few more steps toward building a brighter future.
"Green Games are vital aspects of UIW's participation in Campus Race 2 Zero Waste because each Green Game helps spread the word about the benefits of sustainability and green living. We hope fans will come away from the Green Game with greater knowledge of sustainability and how they can make an impact by doing little things in their own lives. Some students today think they can't make a difference, but they can, and we want the Green Game to help them change that narrative of helplessness."
Additional quotes about the Pink Game
 "I am a member of ABCF and an advocate to end breast cancer. The work of the foundation is dedicated to assisting patients, informing policymakers and expanding knowledge through education and community outreach. The work of ABCF is greatly dependent on donations from individuals and from the efforts of community fundraisers like the Pink Games of UIW Athletics. It is true that there are two kinds of people: those who know someone with breast cancer and those who will develop breast cancer. As a UIW alumna and Professor Emerita, I am especially appreciative of UI Athletics for the focus on breast cancer education and support of the Mission of ABCF."
Jennifer Cook, PhD, MBA, RN, ABCF representative