UIW Residence Life Explores What "Love Is" at Special Valentine's Event
February 17, 2023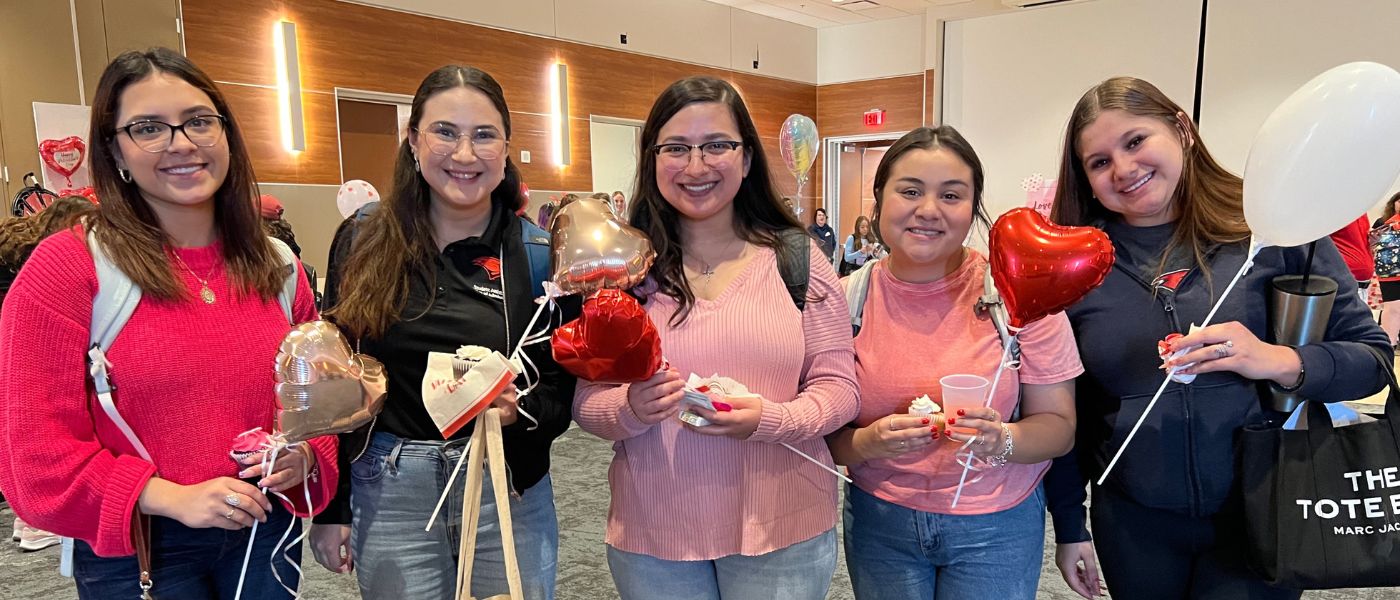 This Valentine's Day, love was in the air at UIW. But a special event hosted by Residence Life challenged students to contemplate what "love" really means and the various ways they can express it to themselves and others. The event, called "Love is…" was hosted in the SEC Ballroom on Tuesday, Feb. 14, in collaboration with UIW Behavioral Health, Health Services, Campus Engagement, Mission and Ministry, the Office of Diversity, Equity, and Inclusion, the Office of Student Advocacy and Accountability, Title IX, International Student and Scholar Services, KUIW, NAMI, and the Stand Out Alliance.
"We hear 'love you' sprinkled through so many conversations," shared J.R. Chiodo-Benmuvhar, assistant director of UIW Residence Life. "It is important that we dive down and explore what that phrase means. Through the event, we hoped students would have a more expansive view of the word love."
Upon entering the ballroom, students were met with booths hosted by the various campus participants, each representing a different definition of what love is. For example, UIW Health Services hosted the "Love is self care" booth and offered tips on how to live heart-healthy lives through everyday food and exercise choices. Activities at other booths highlighted how students can demonstrate love through random acts of kindness, intentional connection with others, prioritizing their mental health, and even learning about others' cultures via the International Student and Scholar Services booth where students learned about how people from various countries express love.
"Students absolutely loved the decorations and hands-on activities," added Chiodo-Benmuvhar. "Through our different campus partners, we had Valentine card making, 'stained glass' heart drawings, friendship bracelets, love traditions around the world, and more. Students felt comfortable and welcomed as they entered the space."
It was that sense of comfort that the Residence Life team set out to create – an environment where students could celebrate love and recognize the many forms it can take.
"We should feel comfortable expressing love in all its different facets, and especially understanding the implications of love itself," he concluded. "It put a smile on my face as I saw students leaving the event with balloons, cupcakes, bracelets and smiles on their faces while they walked around campus."