Miss Fiesta: A new reign, A new UIW student
February 10, 2023
Jazzlyn Grace Ramirez was recently named Miss Fiesta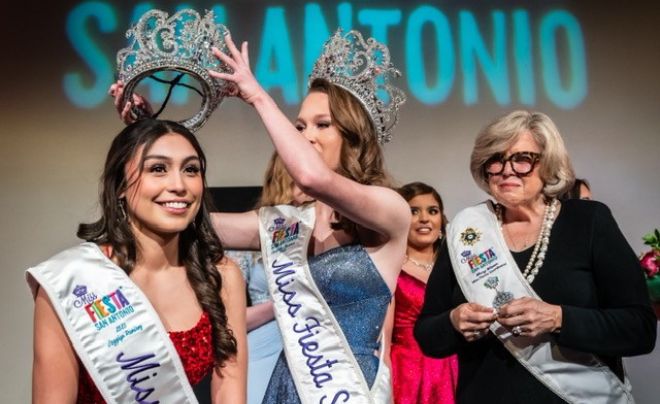 Another University of the Incarnate Word student has earned the crown of Miss Fiesta. Jazzlyn Ramirez, a senior who is working towards her Bachelor of Arts in Business Administration degree, will represent the City of San Antonio and the Cardinals during Fiesta. This city-wide celebration runs from Thursday, April 20, through Sunday, April 30. Ramirez follows Calista Burns, now a UIW alum, who holds the record for longest tenured Miss Fiesta in the organization's history (due to the COVID-19 pandemic).
We caught up with Jazzlyn to learn about her love of UIW, passion for San Antonio and what the future may hold.
Q: Why did you choose to attend UIW?
A: I chose to attend UIW because of my legacy. My mother graduated from here and so did my oldest brother. I came and toured the campus, and I loved the campus and the people. I loved how close it was to home, because I live on the east side of San Antonio, so it was location and legacy.
Q: What year and majors were your mom and your brother?
A: My mom, Melissa Mota Ramirez, graduated in 2009 with a Bachelor of Applied Arts and Science in Business Administration. My brother, Gilbert Blazze Ramirez, graduated in 2019 with a Bachelor of Science in Biology degree.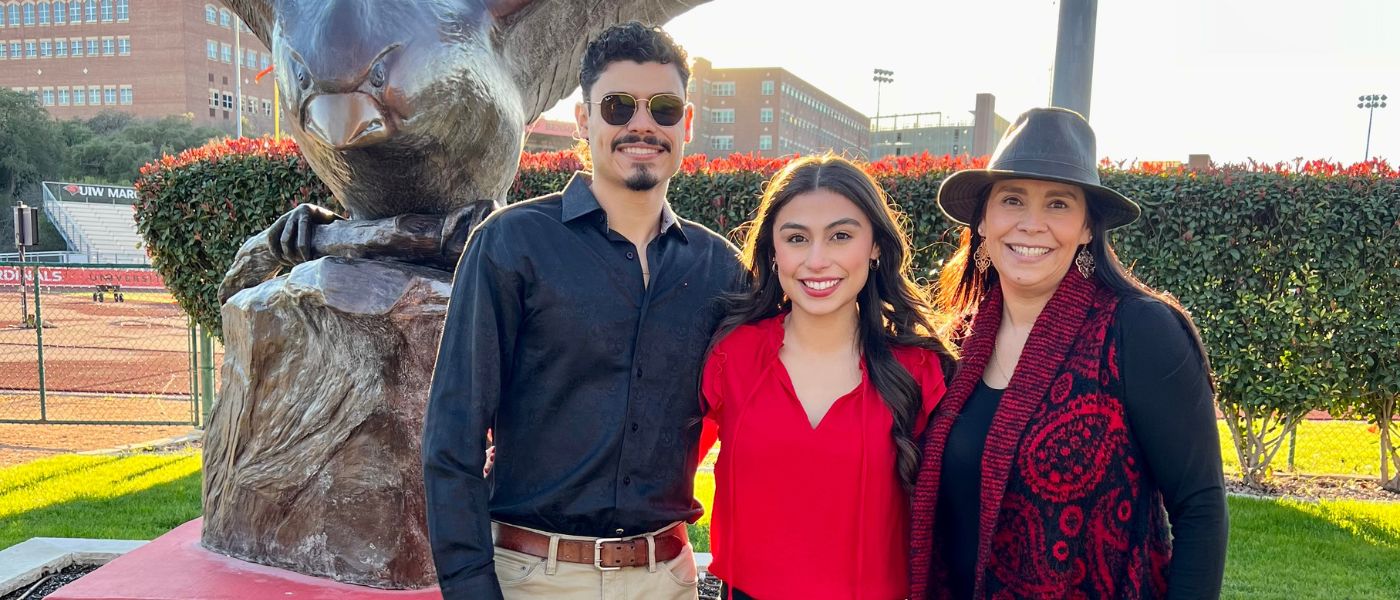 Q: It looks like you regularly volunteer in the San Antonio community. Why do you think it is important to give back?
A: I was born and raised in San Antonio, and I feel like San Antonio has raised me. I think it is important to give back to our community to help our City of San Antonio grow and flourish. I hope that I can represent our community well as Miss Fiesta.
Q: It looks like you are a business administration major, and you work as an accounting assistant. Is that the career you are pursuing, or do you have different plans?
A: I am an accounting assistant at Forma LLC Automotive, which is a supply company on the Toyota plant. Prior to that I was working as a human resource assistant with them, so I'm getting experience in every department, and this will hopefully prepare me for my future career. Right now, it's open. I've had many thoughts, opening a food truck in the future, or owning my own business, but there are always plenty of opportunities.
Q: Can you share why you are considering opening a food truck?
A: I love to cook. ever since COVID, when I was stuck at home I started to get into cooking and looking at recipes and trying new things. I've really fallen in love with the kitchen. It's my safe place. It's my quiet place. I like creating delicious dishes and making people happy.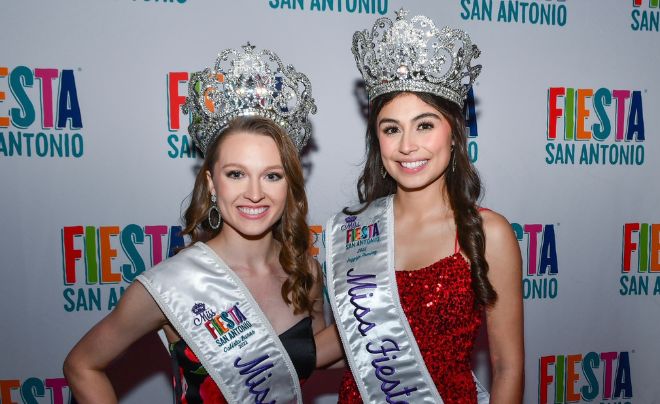 Q: What kind of food truck would you open?
A: That's a hard one because I love to make everything and anything. It's a wide variety. I'll make Chinese food, then make some fried shrimp, but my culinary interests are everywhere. That will definitely be something that I will need to focus on more.
Q: How has your time at UIW helped you become well-rounded as you consider your future career plans?
A: It is definitely helping me create relationships, and it is preparing me for my future. It has created a foundation for my future in community leadership.
Q: You attended Antonian College Preparatory High School before coming to UIW. How has your Catholic education helped shape you into the person you are today?
A: Receiving a Catholic education has shaped the morals and values I have today. I always enjoyed attending a Catholic school because I felt like it was always a tight-knit family. I've definitely created lifelong friends from that.
Q: The former Miss Fiesta was also a UIW student. How does it feel to know that you are carrying on the torch?
A: It's truly a blessing. I'm honored to represent the University of the Incarnate Word and the City of San Antonio.
Q: Is there anything else you want the community to know?
A: I want to encourage everyone to come out to Fiesta. There are plenty of events to attend, and they all support a great cause, so come out and celebrate Fiesta and celebrate our city's culture and history. Viva Fiesta!
Visit the Fiesta San Antonio website for a full list of Fiesta events. Follow Fiesta events on social media: Facebook: Miss Fiesta San Antonio, Instagram: missfiestasa and TikTok: @OFFICIALFIESTASA