UIW SPS Partners with Community Leaders to Address Workforce Needs in the Face of Globalization
January 20, 2023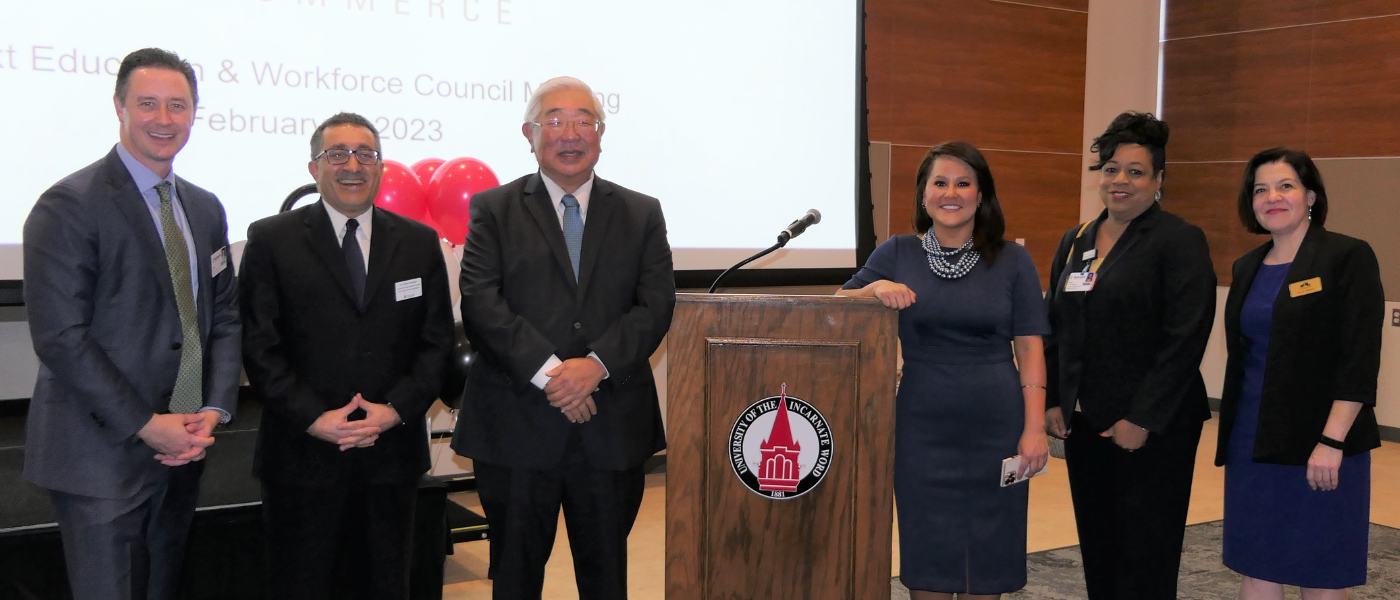 The University of the Incarnate Word School of Professional Studies (SPS), in collaboration with the San Antonio Chamber of Commerce, hosted the January Education and Workforce Development Council meeting on Jan. 18. More than 100 community partners attended the event. At the meeting, community leaders discussed the changing landscape of business and the need to adapt in the face of increasing globalization.
"Over the last decade, globalization has overwhelmed an increasing number of professionals, challenging them to rethink basic paradigms on what it takes to succeed in the global era of economic development and social transformation," said Dr. Osman Özturgut, dean of SPS and associate provost of Strategic Outreach and Partnerships. "To make significant progress in understanding and mastering global leadership, academics, industry leaders, and government officials must find innovative ways to work more closely together in the future to invest in employees, create opportunities for growth, and create more fulfilling jobs."
During the event, SPS highlighted the Triple Helix Executive Leadership for Global Competitiveness™, created by Özturgut. The model, which is designed to provide a global perspective on effective leadership practices, further describes the process of how academia, government, and industry work together to leverage resources in a mutually beneficial way. This collaboration creates new knowledge, technology, products, and services, which ultimately leads to business and workforce development. To support this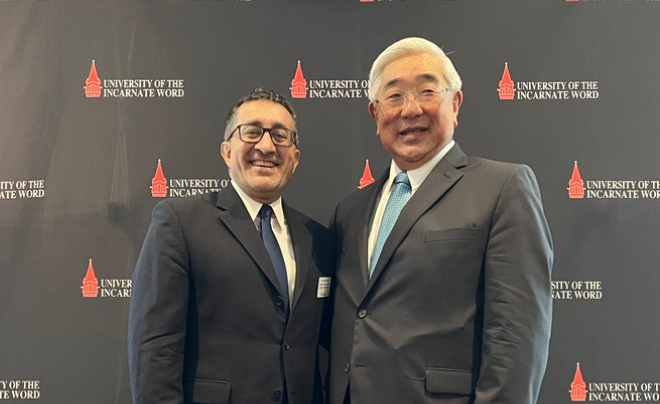 model, a partnership was created between SPS, Methodist Healthcare System, and Bexar County. These key players represent the Triple Helix pillars essential for success.
"The School of Professional Studies seeks to continue building partnerships with healthcare systems, businesses, city and state officials, local leaders, and other institutions of education to drive economic success," said Özturgut. "Success comes through pathways and pipelines that ensure workforce development. We need to be intentional in our approach as we design partner-specific programs that align with the needs of both the employer and employee to ensure success."
The meeting also featured a panel, with Özturgut, Bexar County Judge Peter Sakai, and President/CEO of Methodist Healthcare Daniel Miller, serving as panelists. The discussion allowed each partner to elaborate on the importance of the unique approach SPS is taking.
"Through assessment and analysis, the School of Professional Studies is able to design partner-specific programs and skills to meet the needs of each partner," said Dr. Emma Santa Maria, associate dean of SPS. "No two partnerships will look the same, as different industries have different needs. We are excited to continue expanding our partnerships throughout the City of San Antonio, the State of Texas, and on a national and global level for the greater good."