UIW School of Nursing Awarded $1 Million Federal Grant
January 10, 2023
Grant to Fund Partnership with Texas Vista Medical Center to Address Acute Care Nursing in Underserved Communities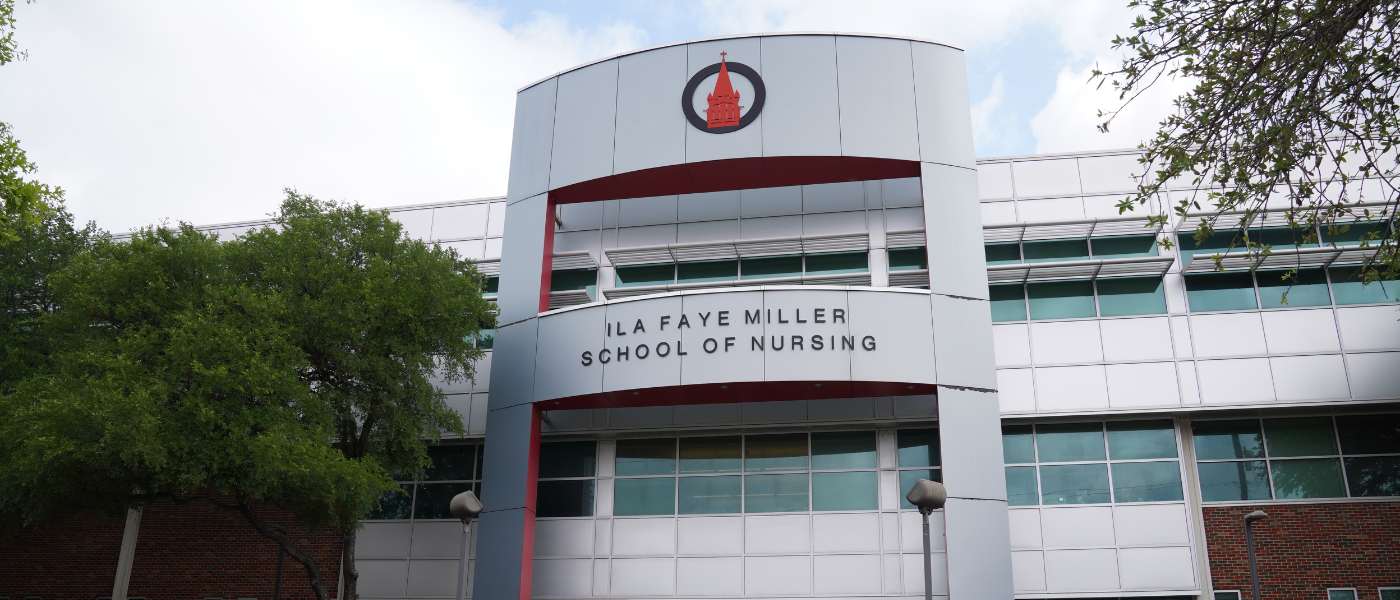 San Antonio – The University of the Incarnate Word (UIW) is proud to announce that the UIW Ila Faye Miller School of Nursing and Health Professions is one of fourteen programs across the United States awarded a 3-year, $1,049,754 grant from the federal government, Health Resources Services Administration, Nursing Education, Practice, Quality and Retention. The grant, known as the Closing the Gaps in Acute Care Nursing (C-GAP) grant, is aimed at improving the health of patients, families and communities by closing the gaps in nursing education and practice; it will help prepare nursing students and hospital-based RNs to provide high quality, culturally-sensitive care to underserved communities.
"The goal is to create knowledge, skills and abilities for the future and practicing RNs to see the gap and work to close the gaps in care," says UIW Project Director Dr. Yvonne Davila. "The C-GAP project's core efforts are focused on health equity, health literacy, and awareness of where people live, work and play. And to help nurses learn to improve overall health outcomes for individuals, families and communities."
Davila explains that developing an academic-practice partnership between UIW and Texas Vista Medical Center (TVMC) is essential to the C-GAP project. TVMC is located in the South sector of Bexar County, a designated medically underserved area. The partnership will work toward common goals and objectives including developing 22 TVMC RN Champions to sustain outcomes of the project. It will also support 44 UIW Accelerated Bachelor of Science Nursing students to complete 550 clinical hours at TVMC and the surrounding community.
The C-GAP project goal is to select students who may have experienced social and cultural challenges and who have roots in the local community. This includes recruiting students from racial and ethnic minorities with a desire to practice in underserved communities. This opportunity fits with the Mission and educational processes of UIW. In addition, the C-GAP project will partner with South Central Area Health Education Center to focus on improving patients' access to culturally competent and quality health care through educational interventions that ensure diversity in the health care workforce and culturally appropriate responses/care.
"The addition of the UIW School of Nursing will augment the high-value health care model being created at TVMC," says Jon Turton, president of TVMC. "RNs work every day in profound ways to assure patients and families are effectively transitioned to home or their next level of care. Nursing's contributions through C-GAP are vital as TVMC moves toward a high-value care model. Community collaboration, such as the 2021 Texas Vista Medical Center, WellMed Medical Group and UIW School of Osteopathic Medicine academic and clinical affiliation, and now with the School of Nursing, is the key to improving health outcomes in the Southside community and its adjacent rural areas."
Davila concluded that she is thrilled that the UIW School of Nursing is part of the grant funding and knows that the strengths of the University, aligned with the service to San Antonio's Southside and rural counties, will produce RNs ready to address healthcare inequities and disparities.
The UIW C-GAP team is made up of:
Project Director – Yvonne A. Davila, EdD, MSN, RN, CNE
Special Project Manager – Linda Hook, DrPh, MSN, PHNA-BC, Professor Emeritus
Public Health Subject Matter Expert – Lorena Paul, DNP, MEd, GCNE, RN-BC
Medical-Surgical Subject Matter Expert – Erin Robertson, MSN, RN, ACNS-BC
Continued Education for Nursing – Maureen Rauschhuber, PhD
Continued Education for Health Professionals – Emma Santa Maria, PhD
TVMC Partner Lead – Judy Foster, MSN, RN, CDCES
South Central Area Health Education Center – Paula Winkler
Clinical Faculty Accelerator - TBA