Cardinals Give Back with Lesson in Art Journaling
January 20, 2023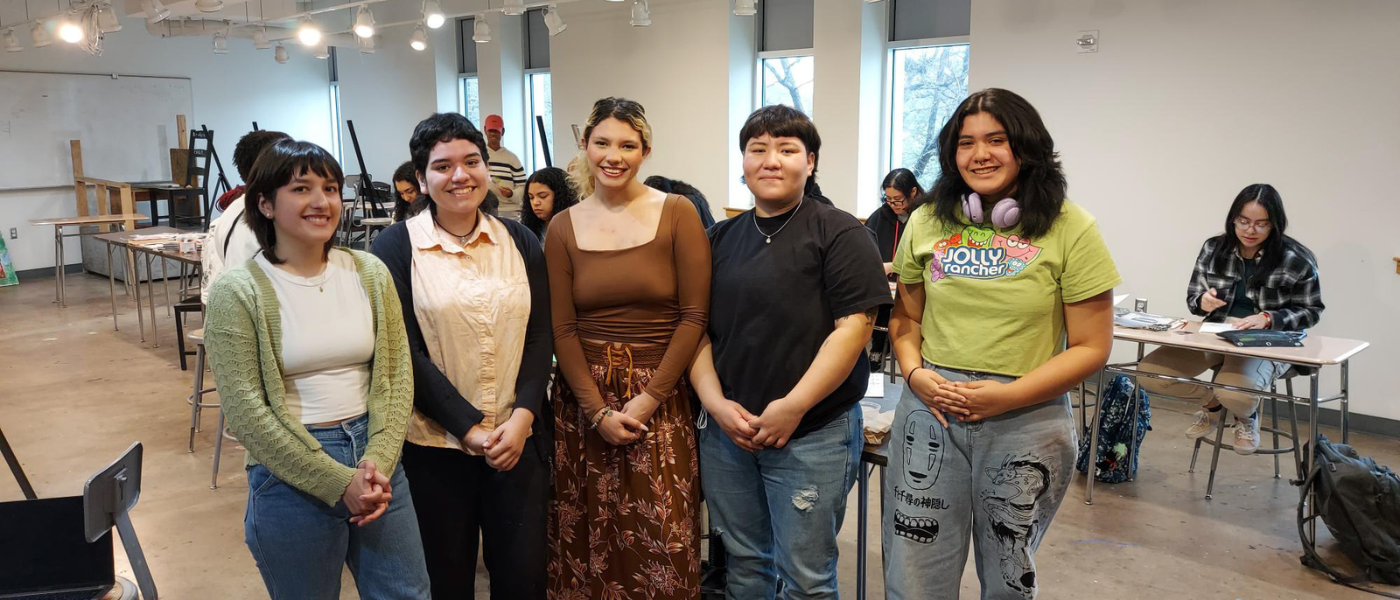 "A group of friends just looking to make more friends."
That's what third-year UIW student Gianna Melendez says inspired the establishment of one of UIW's newest student organizations – the UIW Art Club. Though each member of the club has enjoyed being part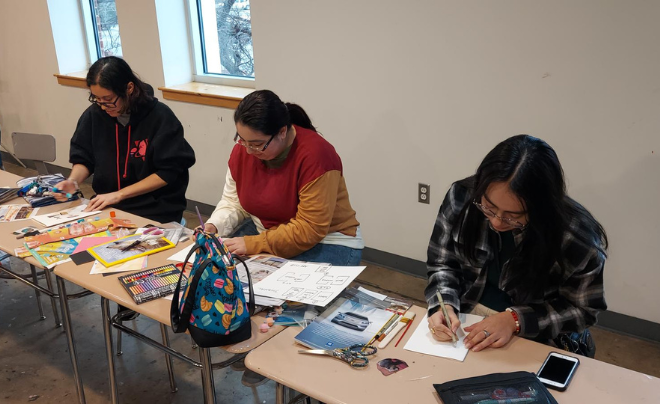 of other student organizations on campus, Melendez shared that they wanted to start something with friendship and community at the forefront.
"As the Art Club's president, I want to make sure that everyone feels like they belong here, whether or not they feel like they're an artist," she shared. "I hope to create a safe space for UIW."
The work towards that space began Friday, Jan. 20 as the new group opened its doors to all students and community members for its first art journaling workshop. Similar to a written journal, an art journal is a means of expression, but rather than relying solely on the written word to get feelings out on paper, art journalists use scrapbooking, coloring, painting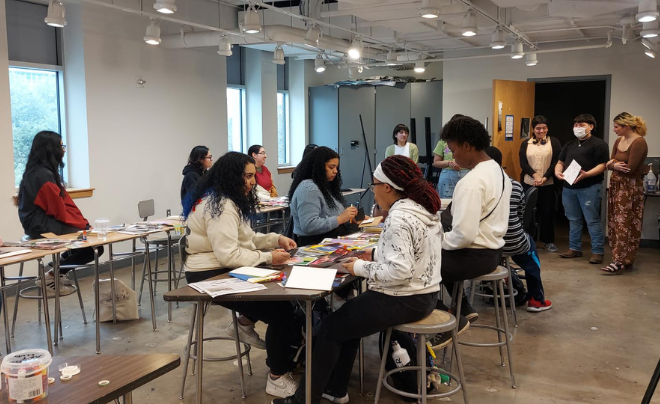 and more.
"Art journaling is a creative way to express oneself and is more fluid than written journals," Melendez explained. "It is used as a healthy outlet for people to process emotions, relieve stress, and have fun. Think of collages or scrapbooks, but with more artistic expression!"
The workshop was the first of what the club hopes will be many events they host for the UIW community. The goal of its members is to utilize art to bring people together.
"We hope the community learns about the power of art and uses it as a healthy coping mechanism," added Melendez. "We are excited to befriend everyone that shows up and hope to make them a part of our team."