UIW Team Finishes Best in Nation During Worldwide Financial Competition
December 2, 2022
Team Places Third in the World in Bloomberg Global Trading Challenge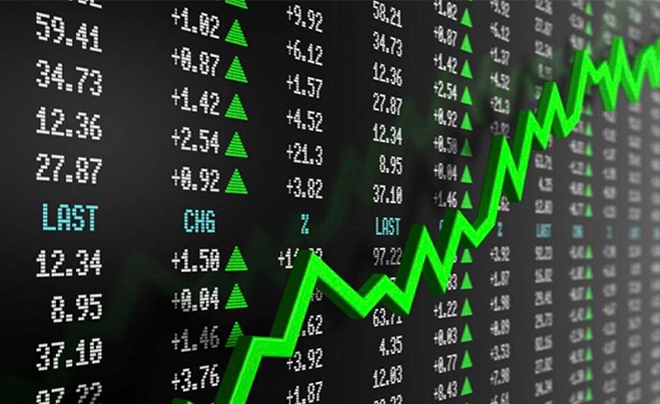 San Antonio –The University of the Incarnate Word (UIW) is proud to announce that a team of students from the UIW H-E-B School of Business and Administration finished first in North America and third in the world in the recent Bloomberg Global Trading Challenge. During the six-week challenge, participants get a chance to use real-world, real-time financial tools to develop an investment strategy, research high-potential stocks, put those theories to the test and prove their trading skills.
The team consisted of five undergraduate students, all pursuing their Bachelor of Business Administration degree – Julio Martinez (Team Leader, senior), Issac Gonzales, Jr. (senior), Valeria Ramos Curiel (senior), Jose Padilla (sophomore) and Andres Martinez (freshman). Dr. Jose Moreno, professor of Finance and department chair of the Finance department, served as the team advisor. The team worked together daily, analyzing investments and looking for the best time to trade.
"The team representing UIW at the Bloomberg Global Trading Challenge did a spectacular job," says Dr. Moreno. "They finished number 1 in North America and number 3 in the whole globe. We should remember that this event has more than 700 universities competing based on the same rules and using the same resources. Our students have shown outstanding skills, commitment and motivation in this challenge. The entire UIW community should be very proud of this group of students. It was not luck that put them in the position they finished; it was pure hard work. Congratulations!"
"The Bloomberg Global Trading Challenge gave me the opportunity to test my investing capabilities and use the financial markets knowledge I have gained inside and outside the classroom," says team leader Martinez. "It was a great experience working with teammates that had a passion for finance and were overall eager to collaborate and share their ideas."
"Throughout the entirety of the Challenge, we experienced a high level of uncertainty in the markets," added Issac Gonzalez. "The war in Ukraine, high inflation, and the threat of a looming recession precipitated this uncertainty. I gained valuable insights into how these types of events impact volatility and performance. Our team contributed many hours of research to build a strategy and evolve a portfolio that considered the current investment landscape, minimized risk, and achieved alpha. I also learned about the emotions associated with trading during turbulent times. Namely, to remain objective and maintain a systematic approach."
According to Moreno, the Bloomberg Global Trading Challenge is the only investment simulation game that occurs entirely within the Bloomberg Terminal Platform. The challenge is for all universities that have the Bloomberg Terminal Service. There were 954 teams representing 700 universities competing worldwide. UIW was one of 27 teams from the United States, including institutions such as Emory University, Auburn University, Villanova University, Rutgers University, University of California-Davis and Clemson University.
"I hope in the future I can create my own investment firm," concludes Martinez. "The trading challenge demonstrated to me the importance of discipline in one's trading and risk management strategy and I hope that, by building on this experience, I will mature into an investor that can find and act on quality investment opportunities for my future clients."
This is only the second year for UIW students to compete in the annual Bloomberg Global Trading Challenge.