December 1, 2022
By Cari Gold
UIW students enjoy annual holiday dinner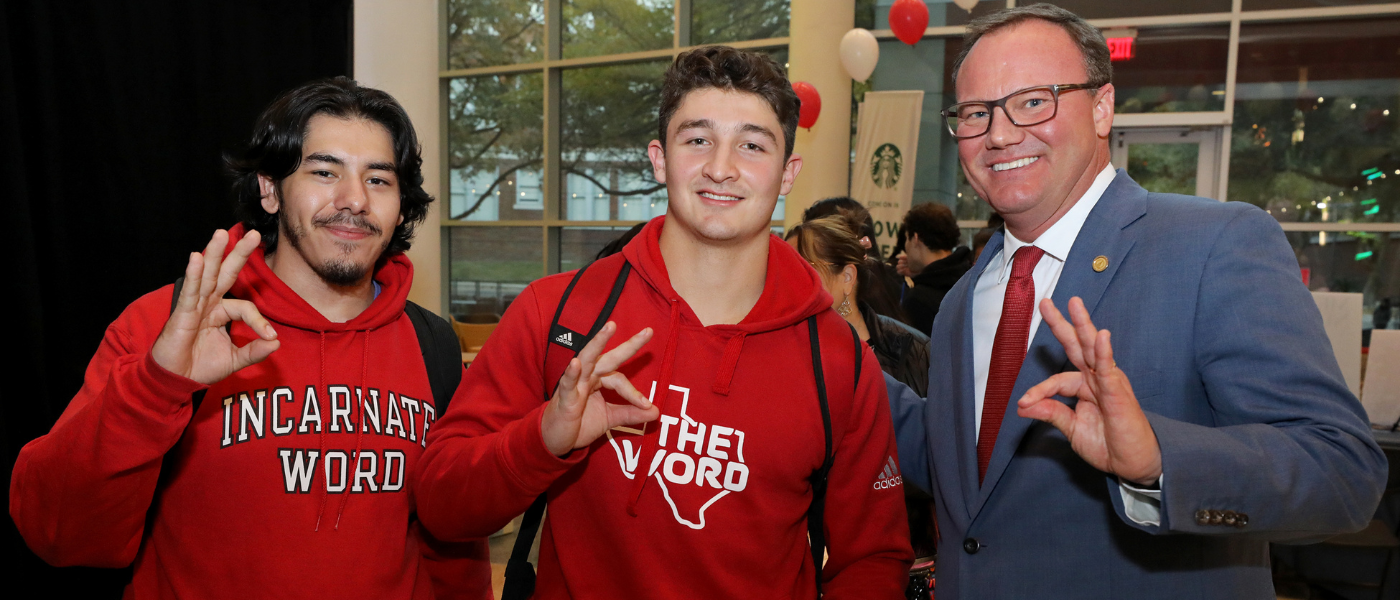 As the semester comes to a close and UIW students prepare for winter break, they were treated to the annual President's Holiday Dinner on Wednesday night. This year's theme was the President's Posada and featured dishes from Latin America and Spain. UIW President Thomas M. Evans, PhD, greeted the students as they arrived.
Appetizers such as chicken flautas, beef tacos and shrimp ceviche were served in the concourse of the Student Engagement Center (SEC). Groups of students then enjoyed a family-style meal with options like enchiladas, Spanish seafood paella, black beans and veggie rice, and more. Finally, the students headed to the SEC Ballroom for dessert, which included white and dark chocolate fountains.
UIW Campus Life coordinated the event, while faculty and staff volunteered to help prepare for the event and then served the students at their tables. Throughout the night, more than 580 students in attendance were also treated to entertainment acts such as the St. Anthonys Mariachi group and a living Nativity.
Evans expressed his appreciation for the students in a program provided during the event.
This semester has given us so many reasons to celebrate he shared. Thank you for your resilience, energy and all that you have brought to our University community. Lisa and I wish you a Merry Christmas and Happy Holidays!