December 8, 2022
By Cari Gold
UIW's Film Club creates award-winning film in two days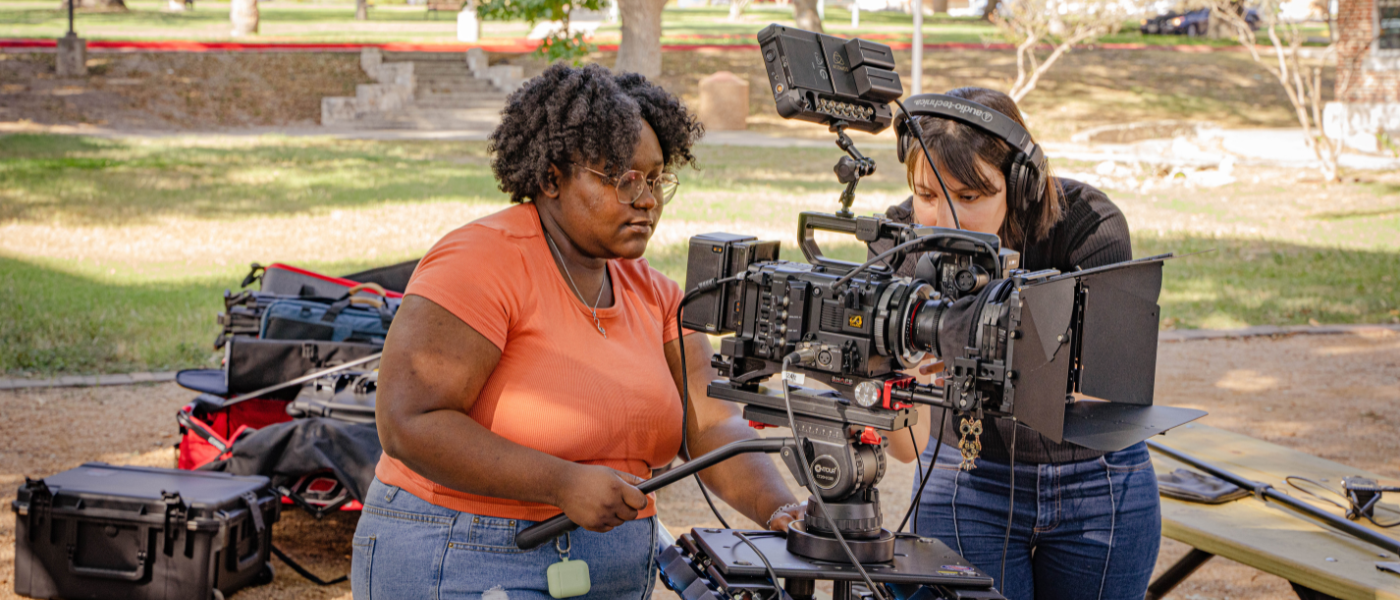 What do you get when you combine theatre arts students, communication arts students and a camera? An award-winning short film produced in under two days by the UIW Film Club. The group of 10 students recently won the Broadcast Education Association's (BEA) Student Media Club Competition called BEASMC Film 48.
"Teams were challenged to produce a short film in the telenovela genre with required production constants such as the use of a flashlight as a prop and a character with the name, Steven with a V," shared Theresa Coronado, media production instructor and faculty advisor of the film club. "The team finished in about 30 hours with time to spare. The collaborative spirit in which the team works is what makes the UIW Film Club such a success."
The film, called Cardinal Secrets, was the first produced by the film club following the COVID-19 pandemic lockdown. It was written by communication arts seniors Anthony Flammia, Lanita Harris, Jarryd Luna, Alyssa Muñoz and Miranda Van Doren, as well as 3D Animation and Game Design sophomore Daisy Fuentes. Coronado notes the film is "a hilarious take on the telenovela genre."
"We started off with a murder mystery storyline and then we decided to embrace the iconic dramatization that you see a lot with Telenovelas," shared Lanita Harris, president of the club. "We wanted to lean into that as much as possible, so we were all bouncing our most outlandish ideas for twists, and we had a lot of fun doing it."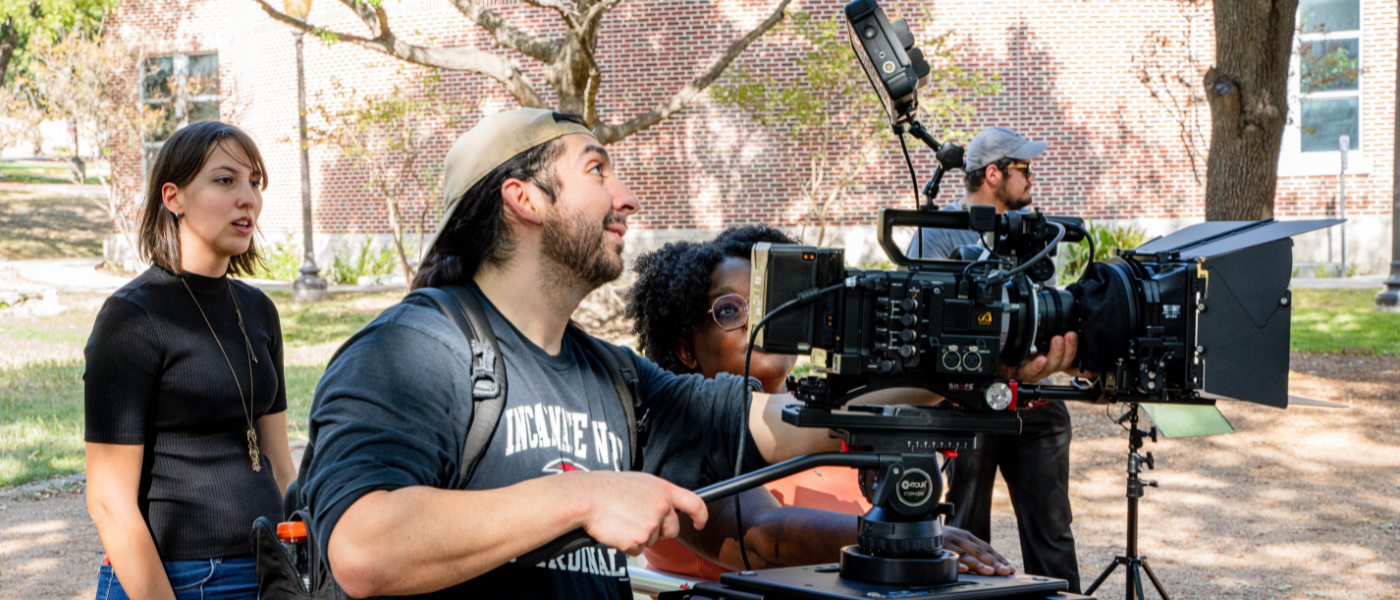 Coronado called the competition against 19 other teams "an amazing way to reinvigorate our burgeoning film community at UIW." This win was the second for the group, which started meeting in 2017. The first victory was in 2018 when the club was awarded Best Use of Production Constants for the film Paperback Attractions.
UIW's Communication Arts Department now offers a film concentration in which students receive intensive hands-on experience. Coronado is excited to see how the two opportunities mesh in the future.
"The film club was started as a way for any UIW student to get involved in filmmaking," shared Coronado. "I do see the club becoming closely aligned with our new film concentration. Both are great opportunities for students who wish to cultivate their filmmaking skills."
Coronado is excited for the future, but for now, she is happy to see the students in the film club succeed with this victory.
"What excites me the most is the students' fresh ideas and the creative way they approach them," said Coronado. "I'm thrilled to see their hard work recognized at this level."