UIW Provides Transportation to Voting Polls
November 10, 2022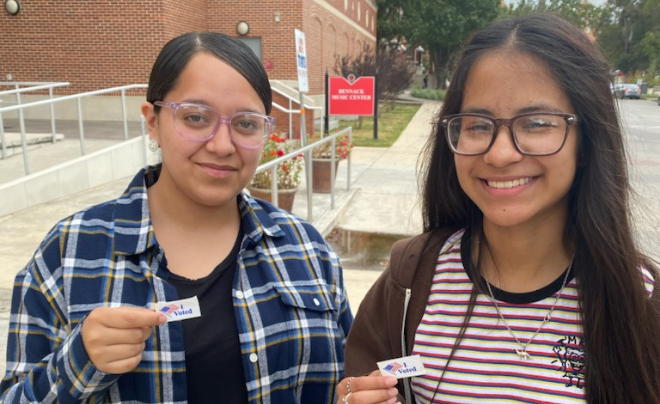 Election Day is a key part of democracy, and Dr. Ricardo Gonzalez, director of the Ettling Center of Civic Leadership (ECCL), wants students to understand that their voice and their vote matters. To help the UIW community cast their ballots, the ECCL provided transportation to the voting polls during early voting (Oct. 25-26 and Nov. 1-2) and on Election Day (Nov. 8).
"Not only was I very happy to see our students come out to vote, many of those who utilized the free transportation to the polls were first-time voters," said Gonzalez. "Their enthusiasm, their energy and their sincere interest in the process were great to see. It's great to see them get involved in our political process and a blessing that UIW is committed to ensuring our students' voices are heard via their vote."
"Transportation is one of the main factors that impacts voter turnout," said Abigail Velez, Miss San Antonio USA and a senior Communication Arts student at UIW. "There's a bulk of first-time voters at UIW living in on-campus housing that rely solely on shuttle services for transportation. Without shuttle services, a number of students wouldn't have a viable option to cast their vote."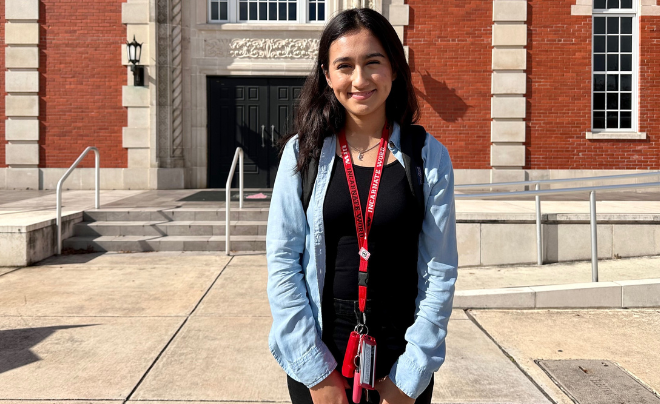 This proved true for many students, including Daniela Espinosa (sophomore Business major, pictured right).
"UIW helped by providing transportation, which was pretty difficult for me because I wasn't sure where to go to vote, but I was also in a rush to come back and take a test," said Espinosa. "They helped guide me to the right poll and then provided me with all the information that I needed, since it was my first time voting."