UIW Holds First-Generation College Celebration
November 8, 2022
Campus participates in national day of celebration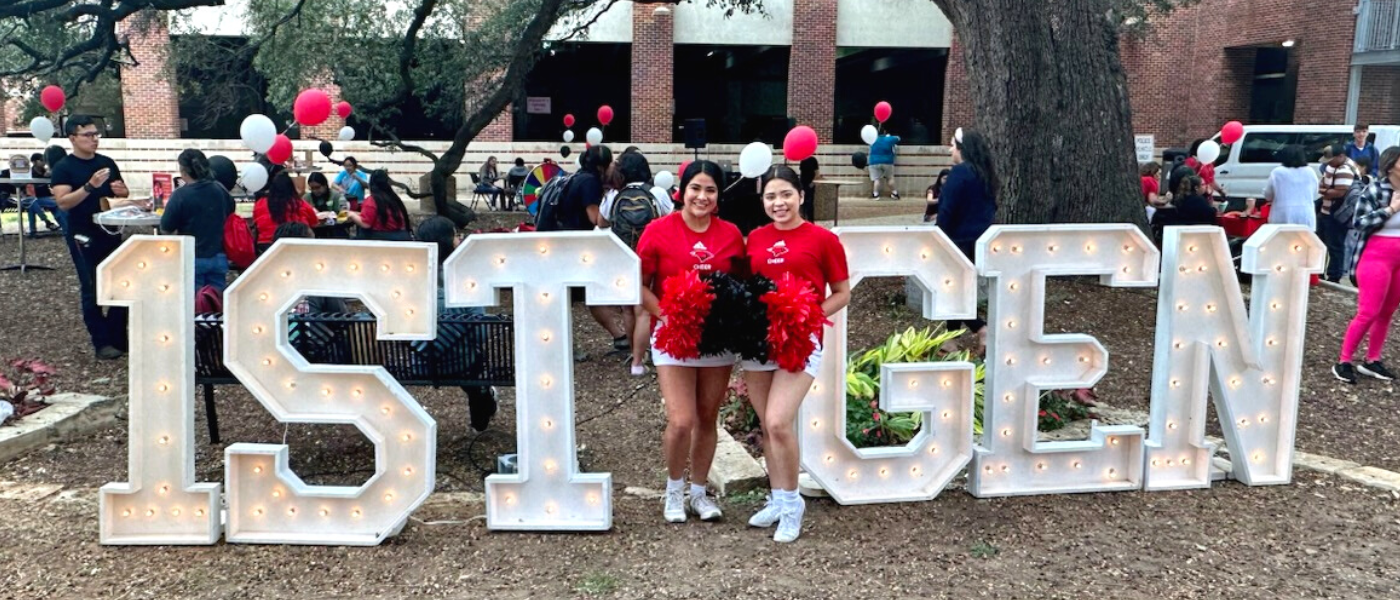 UIW faculty, staff and students gathered on campus for the University's inaugural First-Generation College Celebration. The event commemorated National First-Generation College Day, first held in 2017 by the Council for Opportunity in Education and the Center for First-generation Student Success.
The annual event calls on universities, corporations, non-profits and k-12 schools to recognize the success of first-generation college students, faculty, staff and alumni. The celebration is held Nov. 8 to honor the anniversary of the Higher Education Act of 1965, which aimed to provide equal opportunities for Americans from minority and lower-income backgrounds.
More than 450 members of the UIW community celebrated with a pep rally, music, prizes and a Whataburger food truck. Additionally, UIW alumna and owner of HeartFire Media Samantha Najera spoke about her life growing up in San Antonio, how she arrived at UIW, and her career following graduation.
"I'm excited to be here for First-Gen Day as a UIW alum," she shared. "It's a big deal for me to be able to come back and talk to first-gen grads, because I, myself, was a first-gen grad. I'm from San Antonio, but it took a lot for my mom and dad to get me here. My mom was very pivotal and pushed me to come to a university. It wasn't even an option in her eyes.
"I had an amazing experience here at UIW and I just wanted to come and encourage other students. By being here and getting your education, you're changing the trajectory of your life, your career and your family's life," Najera added. "A lot can come from getting your education and it's an honor and privilege to even get an education these days. Take advantage of this time and really appreciate and enjoy it and pass it on to others."